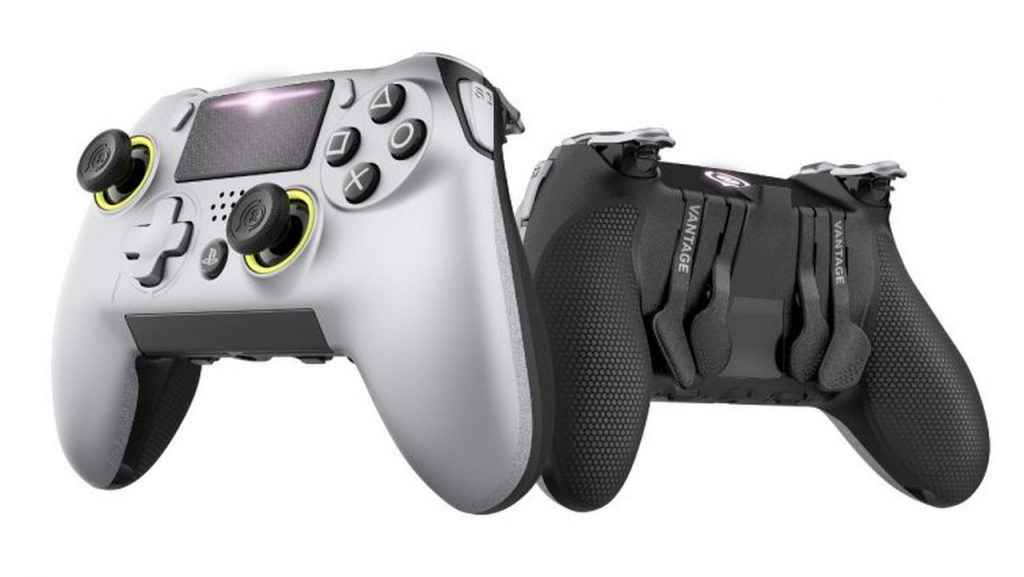 SCUF Vantage firmware update 0.8 is now available for the controller. This update will address the key issues that some customers have been experiencing such as thumb-stick drift, the button remapping feature not retaining settings, and Bluetooth connectivity issues.
SCUF Vantage Firmware 0.8 Available
Firmware version 0.8 for the Vantage will soon be available as a download on the SCUF website. It will initially be available only to computers running Windows 10. The downloadable update is in its final testing stages before it will go live until then SCUF is offering a free mail-in service that is available now.
My SCUF Vantage was one of the controllers that suffered from the thumb-stick, remapping, and Bluetooth issues. Some of the guys from SCUF, including their CEO, Duncan Ironmmonger agreed to talk with me about my issues. They also switched out my controller for one that had the 0.8 firmware already installed, which fixed all of the issues that I was experiencing.
Below you can find all of the details directly from SCUF, including how to send your Vantage in for the free firmware update by mail program.
Firmware version 0.8 fixes the following isolated and infrequent issues:
Optimizes thumbstick responsiveness, addressing cases that relate to "deadzone" or "drift"
Resolves occasional loss of remapping settings when turning off PS4/Pro console
Fixes Bluetooth pairing issues which have been identified on occasions (for Wireless controllers)
Addresses an issue that could cause hypersensitive triggers
How do I know if my SCUF Vantage needs updated firmware?
If you are not experiencing any issues, then no action is required on your part at this time.
If your SCUF Vantage shipped after November 3rd from scufgaming.com, your controller already has the latest version of the firmware installed so there's no action required on your part.
If you are experiencing issues, and your SCUF Vantage shipped from scufgaming.com prior to November 3rd, then your controller most likely does not have the most recent version of the firmware (0.8).
If you are experiencing issues, and you purchased a SCUF Vantage from GameStop prior to November 14th, then your controller most likely does not have the most recent version of the firmware (0.8).
Options for updating to Firmware Version 0.8
We understand that a number of customers have been patiently waiting for an update from us. SCUF Gaming apologizes for the inconvenience this may have caused you and recognizes the importance of getting updates to you.
If you are one of these few customers who have experienced issues, we are releasing a downloadable firmware update which we are still testing before it's made available on our site. Please note that the initial version of this downloader will only work on computers that run Windows 10.
If you would rather get the update directly from us now, we are offering a program free of charge to update your controller for you right away. See below to learn more.
Firmware Update Mail-in-Service
This is only valid for SCUF Vantage controllers being sent in for a firmware update (version 0.8). Here's how the process works:
Have your SCUF Vantage Serial Number on hand.
Please complete this UPS web form (please be sure to enable cookies).
From there, you will be given a free, prepaid shipping label to send your SCUF Vantage in to us for updating.
Place the controller in the original box and package it up well to ensure that the controller does not get damaged en route.
After we receive your Vantage, we will update the controller and get it back to you within 1-2 weeks.