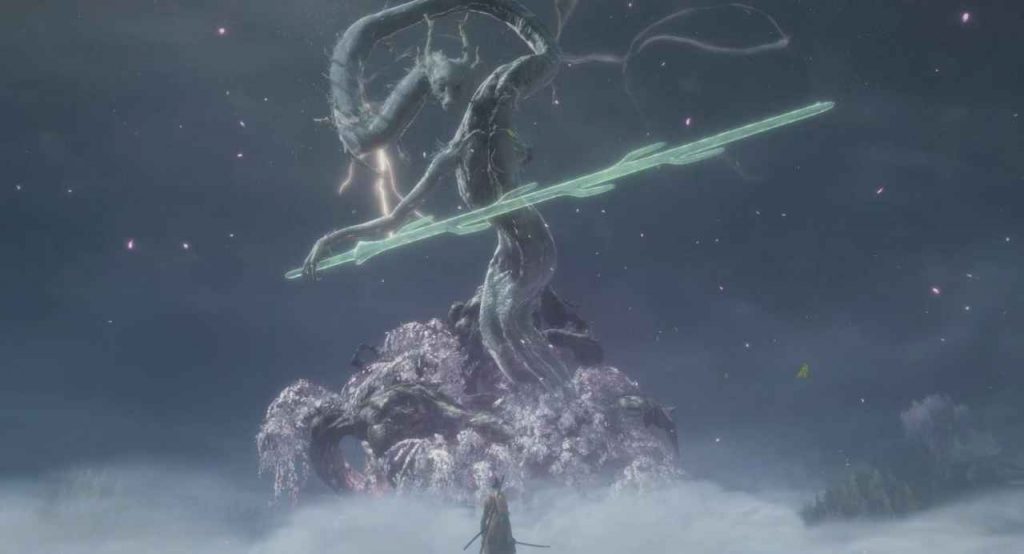 The Divine Dragon is the final boss in the Fountainhead Palace area of Sekiro: Shadows Die Twice. It is a spectacle fight and one of the most memorable in the game.
I highly suggest you give this fight a shot yourself, as it is more of a puzzle than a typical boss. However, if you do want a guide, then have a look below.
Divine Dragon Boss Guide
The Divine Dragon has two phases and both of them act as a puzzle rather than a typical combat encounter.
For the first encounter, the goal is to kill all of the white baby dragons. If you just keep swinging you will not have to worry about any of their attacks, bar the poison breath. If you have the skill that refills health upon a Deathblow, you can breeze through this. If not, you will have to reapply an Antidote Powder every 30-40 seconds.
About halfway through the fight black baby dragons will start spawning as decoys. The will not deplete the healthbar; so, you can just ignore them. At the same time, some tree branches will start popping out of the ground. They can be hard to spot. So, I recommend to just keep attacking. If you get hit by one, do not stand up and wait for them to stop.
Once you have them all down you will start phase two against the real Divine Dragon.
It will start off this fight by creating a wind blast that will knock you to the back of the arena.
The goal here is to make your way up the arena and grapple onto one of the tree branches that is being struck by the lightning. Once you are above it, you need to hit R1 to send the bolt of lightning hurling towards him.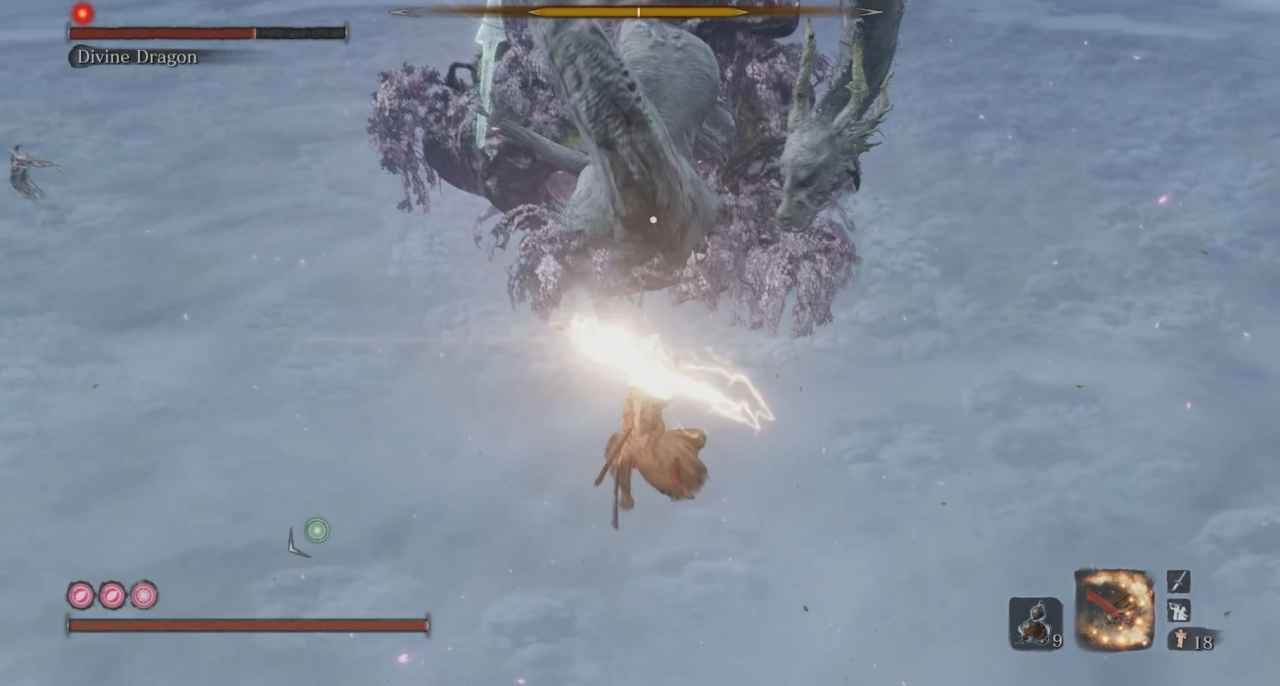 However, it is not going to make it that easy for you. He has a couple of sword attacks that he can do. If it holds his sword straight up it will perform three overhead slams. These can easily be dodged by stepping sideways or jumping sideways.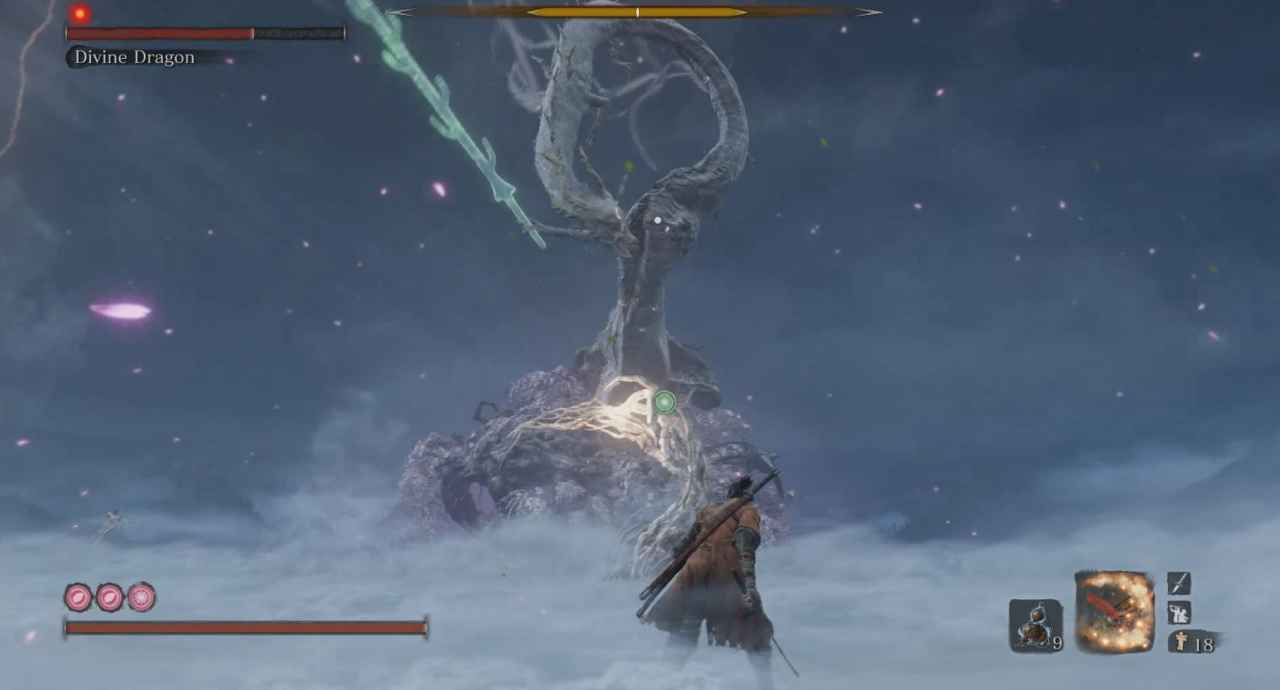 The other sword attack is a sideways sweep, that is signified by the Perilous symbol. You can jump over this one. Once you learn these sword attacks, this phase becomes very easy.
After you do this four times it will summon another wind blast. The dragon is going to start rapidly attacking you now. If you stay far back you will have enough time to see the attacks before they land. It can do the overhead slams and the sweeps, as well as a diagonal slash that can be dodged by stepping sideways.
When it screams after performing a series of attacks it is going to do a few attacks in rapid succession. It will do a slam, then a sweep, then another sweep, followed by three slams. You can dodge these. However, if you die just wait for the attack to finish and resurrect.
Once that is done head up to the tree branches one last time and throw one more lightning bolt at it. This will stun it, you can either grapple up to its head or walk along the sword and perform a Deathblow.
That is how to kill the Divine Dragon in Sekiro. Our guide of the Fountainhead Palace area is now live. You can check out our Boss Guide for the Corrupted Monk. We also have a guide for the optional boss in this area the Great Colored Carp. You can see all of our Sekiro Content here.