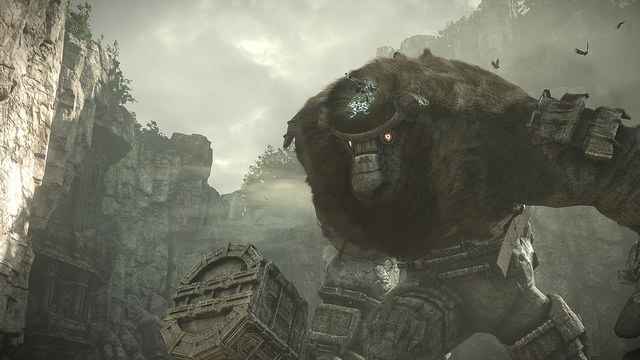 The highly anticipated Shadow of the Colossus PS4 remake has received brand new developer video detailing the opening cinematic.
Narrated by Bluepoint Games' Mark Skelton, Marco Thrush, and Peter Dalton, the new video offers a technical insight into the intro sequence.
The trio explain the huge amount of detail that has been implemented into the sequence over the original PS2 release. Bluepoint Game has added things like additional lighting, water effects, moving foliage, grass displacement, and more.
In addition, Shadow of the Colossus PS4 has a brand new physics system in place to make Agro more believable, right down to new horse tail physics.
Shadow of the Colossus PS4 intro
Shadow of the Colossus is a complete remake of the classic action-adventure title originally developed by Team ICO. The game is scheduled for release exclusively on PS4 in February 2018.
Bluepoint Games has had extensive experience in remastering titles for PlayStation consoles. These include Uncharted: The Nathan Drake Collection and Metal Gear Solid HD Collection for the PS3.
The Shadow of the Colossus remake will feature a number of changes as recommended by Fumito Ueda, the creator of the original game. The project will also feature a new control scheme though it will maintain the gameplay of its 2005 predecessor.
Shadow of the Colossus remains one of the PS2's critical darlings, and is often regarded as an example of video games as art. While not a huge commercial success, the title was praise for its emotional storytelling, epic boss fights, and evocative soundtrack.
This isn't the first time the game has been given a modern overhaul. Both Shadow of the Colossus and ICO were given a high-definition makeover for PS3 back in 2012.
Are you excited for the Shadow of the Colossus PS4 remake? Give us a shout in the comments below.