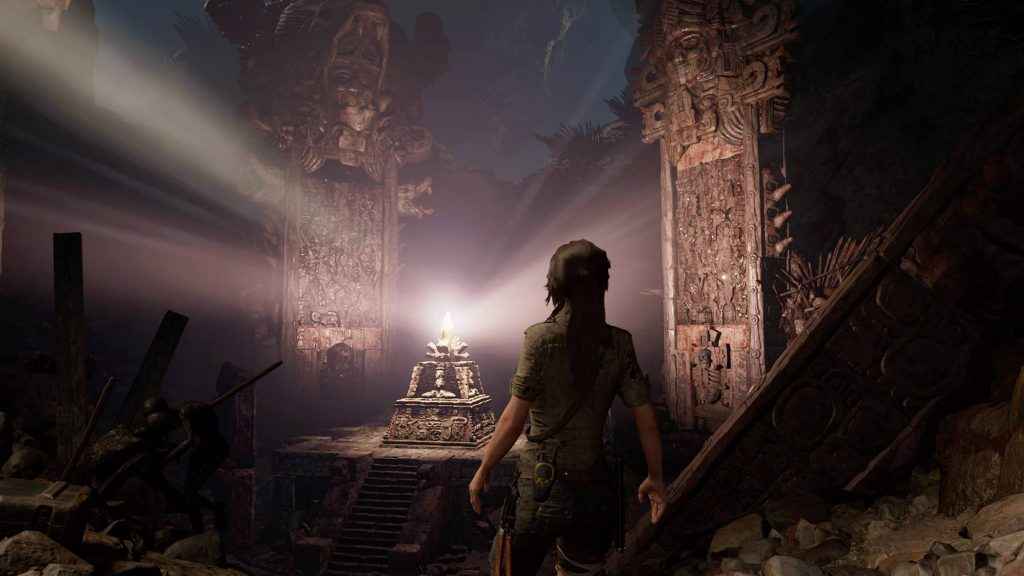 Shadow of the Tomb Raider initially launched with an alternative ending, which was patched out on day one. Square Enix sent a statement out to numerous sites to confirm the mistake.
However, one player has unpatched Shadow of the Tomb Raider to find out how the alternative ending played out. According to the statement sent out by Square to fan-sites who had received the game, they encouraged them to download the day-one patch.
"Unfortunately one of the directions that was considered, but not chosen, was mistakenly included in the game," wrote Square. "The Day One patch fixes this error, along with many other improvements. As always, we highly recommend that our players install the patch to enjoy the complete and most up-to-date experience."
Shadow of the Tomb Raider Alternative Ending
If you haven't already seen the ending of Shadow of the Tomb Raider, we suggest you don't watch this footage as it shares many similarities. However, if you want to find out what might have happened, enjoy!
If you're still playing Lara Croft's latest adventure, check out our Shadow of the Tomb Raider walkthrough, or read the review to find out what we thought of the latest saga in the long-running series.