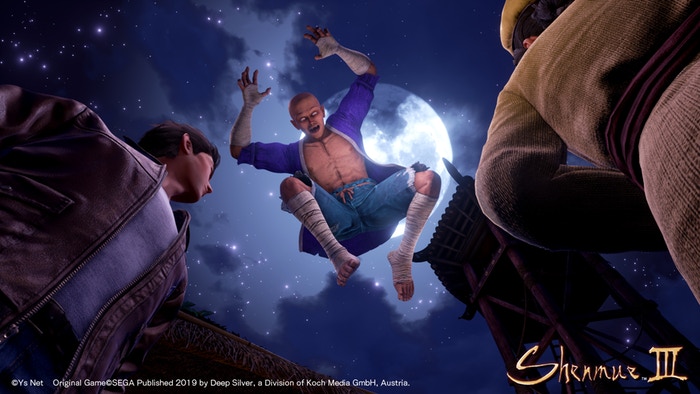 Developer Ys Net has revealed that Shenmue 3 Kickstarter backers will not receive the bonus content associated with pre-orders and the Deluxe Edition of the upcoming martial arts-fueled RPG. It's the latest in a number of controversies for Shenmue 3, after it was revealed the PC version of the game would be released exclusively for the Epic Games Store.
Shenmue 3 Bonus Content Won't Come To Kickstarter Backers
Those of you who want to get in on the extra content will have the option of purchasing it at a later date, which obviously has some people miffed considering they contributed to Shenmue 3's development.
The news comes from commenter Antonio Miranda, who contacted Ys Net regarding the bonus content and received the following reply:
Dear Antonio,

We apologize for the long delay in responding. Your feedback is appreciated and we will look into having your noted points in future updates.

Standard and deluxe versions released through retail sales are not affiliated with the crowdfunding campaign, so will not be included with backer pledges, however, they will be available for sale separately. Kickstarter Backers will receive the Kickstarter version, Slacker Backers will receive the Slacker Backer version. Both have unique content respective to their versions not available in the retail versions.

A season pass is not included.

Trial version release date info has yet to be confirmed and will be announced in the updates when details are available. You will be receiving your trial trial version, but we must ask for your patience for a little longer.

There will be more information following in the days ahead concerning updates.

Sincerely,

The Shenmue III Team
Shenmue 3 is scheduled for release on November 19 for PlayStation 4 and PC. Ys Net recently confirmed that a number of previously-missed stretch goals will be added to the final version of the game, including additional mini-games. Check out the latest screenshots of the game here.
Created by legendary SEGA game developer Yu Suzuki, Shenmue 3 continues the story of 18-year-old Ryo Hazuki, who continues his journey to track down his father's killer, Lan Di, in a remote village in China.
Source: Kickstarter