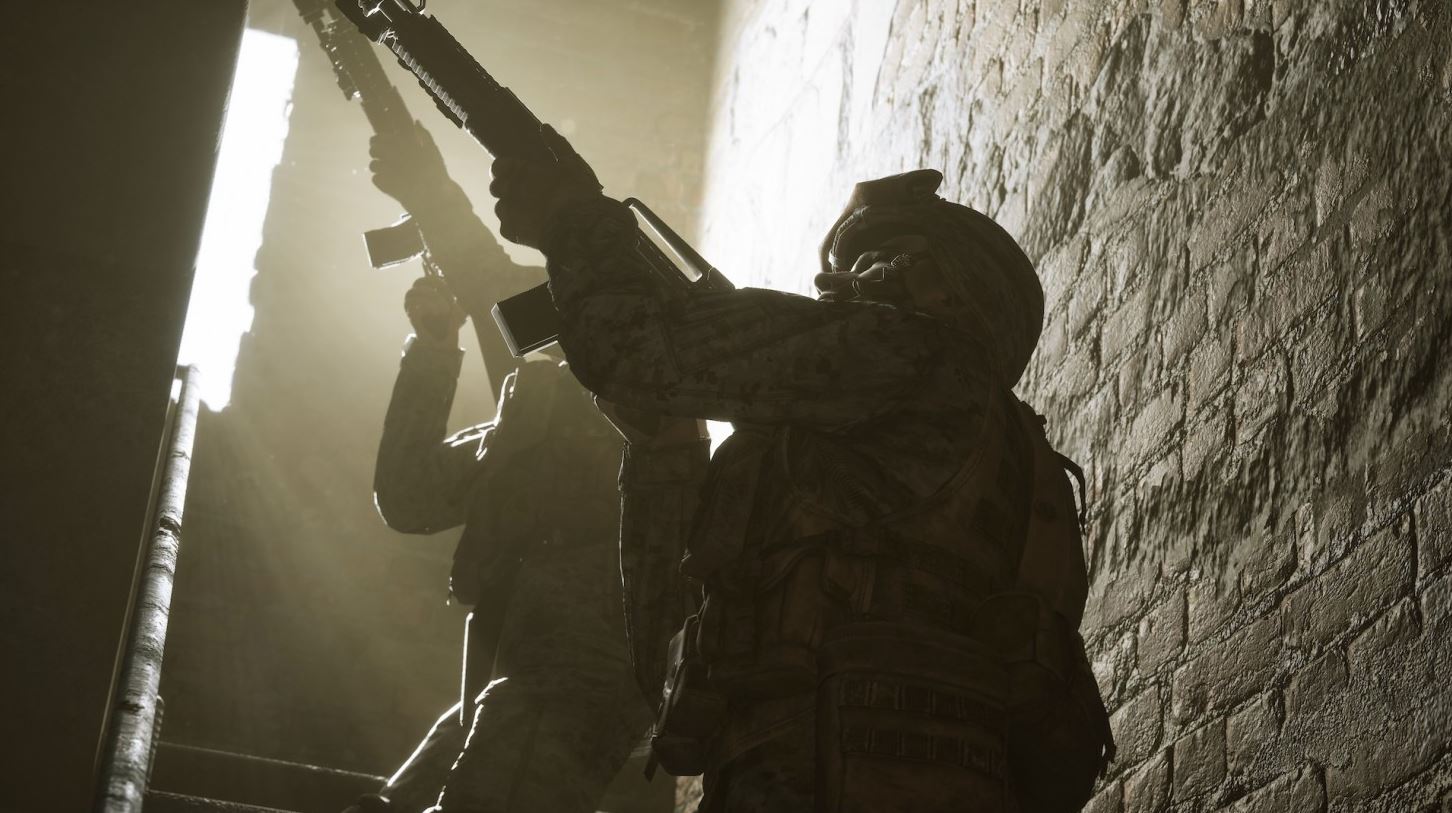 Victura, the publisher behind the recently announced resurrection of Six Days In Fallujah has detailed its perspective on how the game represents the real-life battle and the perspectives of those who were in it.
In a post on Twitter, the publisher focused on how the game "gives voice to a variety of perspectives". Continuing on, the publisher reiterates that the stories in the game are told through gameplay and documentary footage featuring "service members and civilians with diverse experiences and opinions about the Iraq War." This includes 26 Iraqi civilians and "dozens of service members".
The documentary segments within the game are described as discussing "many tough topics, including the events and political decisions that led to the Fallujah battles as well as their aftermath." Victura notes that you can't use white phosphorus in the game, but the documentary segments describe its use.
Within gameplay segments, players apparently participate in stories that are given context through the documentary segments, which are presumably interspersed throughout the game. Each mission in the game "challenges players to solve real military and civilian scenarios from the battle interactively, offering a perspective into urban warfare not possible through any other media."
The post ends by saying that the publisher believes the stories deserve to be told by those who were there and that the game like the real event will "be complex".
Overall, this new statement follows on from what was previously said about the game, and how the goal isn't to provide a commentary. It seems like they are just presenting us with the information so that we can judge it for ourselves. However, this response doesn't really solve a lot of the concerns people have had about the game and the release and development of the cancelled title seems like a minefield.
There was a reason the game was cancelled in the first place, due to the highly controversial events that it depicts, and it seems like Victura are just opening up a wound that had already healed. However, we hold out hope that Victura and Highwire Games have been able to craft a thoughtful experience, but so far we aren't convinced.
Six Days In Fallujah is set to release for consoles sometime later this year.
Source – [@VicturaGG]