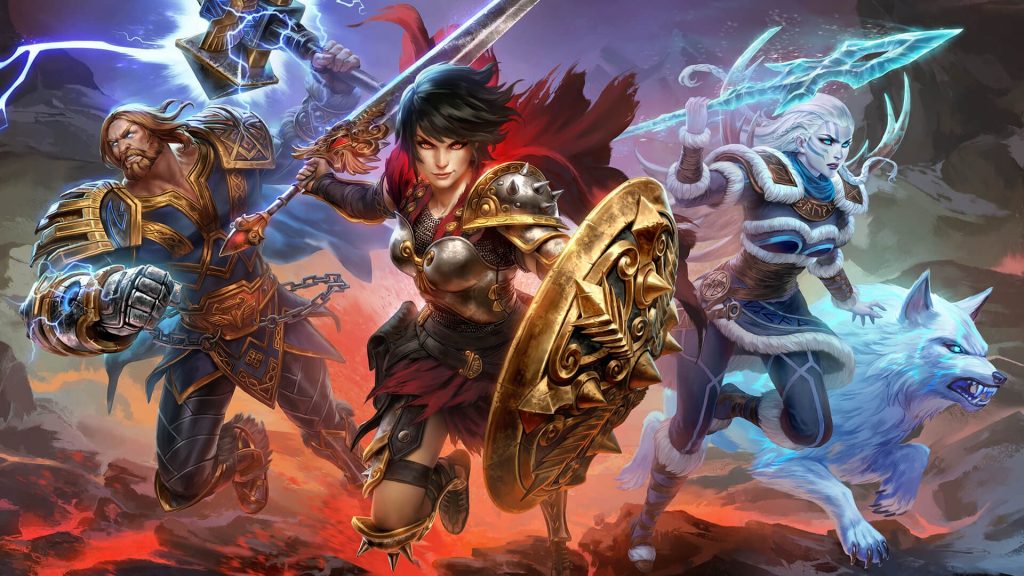 Smite and Realm Royale will be receiving Crossplay will be receiving full crossplay soon, according to Hi-Rez Studios, that's right Smite PS4 Crossplay will soon be a thing.
Hi-Rez Studios announced the news in a new video today. Both games will get full crossplay between all five platforms: PS4, Xbox One, Nintendo Switch, PC, and Discord. No date was revealed and cross-progression will not be supported as of now.
Paladins cross-play welcomes PlayStation 4! Beginning today with the Pirate's Treasure Update, players will be able to play Paladins and voice chat with their friends, regardless of their platform! Currently, we will not support cross-progression (shared achievement & trophy progress) and cross-commerce (shared pool of purchased items across platforms). We are working with our partners at Sony on a solution for this. We will update the community as soon as we have more information on cross-progression and cross-commerce.
You can watch the new video below:
You can keep track of all the titles enabled with PS4 crossplay enabled here with our handy list. Most recently, Hi-Rez Studios announced a brand new multiplayer title for PS4. Rogue Company. This new title will also feature full cross-play, as well as run at 60 fps at launch. You can read more about the title below:
Rogue Company delivers action, tactics, and a whole lot of attitude to the shooter genre. Rogue Company is a top-secret syndicate of elite mercenaries around the globe. To most of the world, the elusive mercenaries are a rumor at best. However, to those in the know, Rogue Company operatives are indispensable to solving the world's deadliest and most challenging missions. As a Rogue Company mercenary, players will grab their weapon of choice and dive into iconic locations to compete online in various PVP game modes.
Smite and Realm Royale are available on PS4 now. Crossplay will be coming to both titles soon.