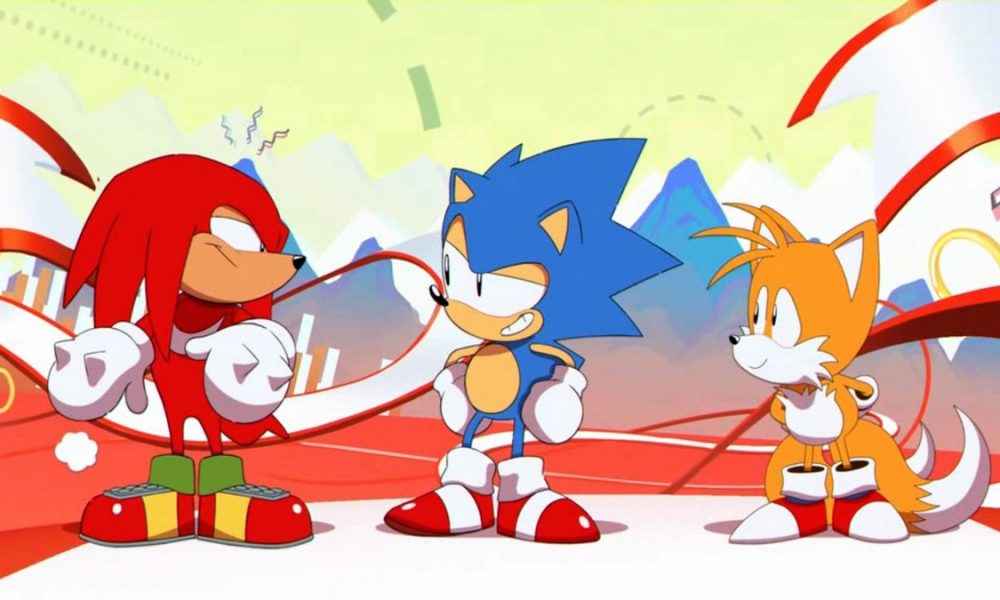 As if Sonic Mania wasn't getting enough extra content with Sonic Mania Plus coming out this Summer, we now get a host of new tweak and additions for free with the Sonic Mania update 1.04.
This latest patch adds stage transitions to all those zones that currently had to do without. While Sonic Mania is a tad sparse with its storytelling, having these little transitions explain how Sonic gets from one area to the next really does make it more like a fluid whole. That's a welcome addition, but it isn't the end of the newness!
A new boss fight is included, which papers over a particularly weak section of a certain stage. On top of that, there's a bunch of quality of life changes to Sonic Mania as well, which are listed below.
Sonic Mania Update 1.04 Details
All zones in the game now have a stage transition.
Cutscenes can now be skipped
Menus have been altered
Additional moves from previous games such as the Insta-Shield, Super Peel Out, and the '& Knuckles mode' can now be used within save files as well as non-saved play
The Time Limit can now be disabled.
The Metal Sonic boss fight overhauled
New animations for Super Sonic
Visual tweaks to all levels
New sound effects
Multiplayer can now available without stretched visuals
It's possible some of these changes were necessary for whatever Sonic Mania Plus brings to the table, but regardless, this is a pretty lovely update for the blue blur's best outing in years.
Sonic Mania Plus is a new version of the game available on psychical disc or as a paid DLC update to the existing game. It features two new playable characters in Mighty the Armadillo and Ray the Flying Squirrel. It will also feature brand new modes and some remixed stages.