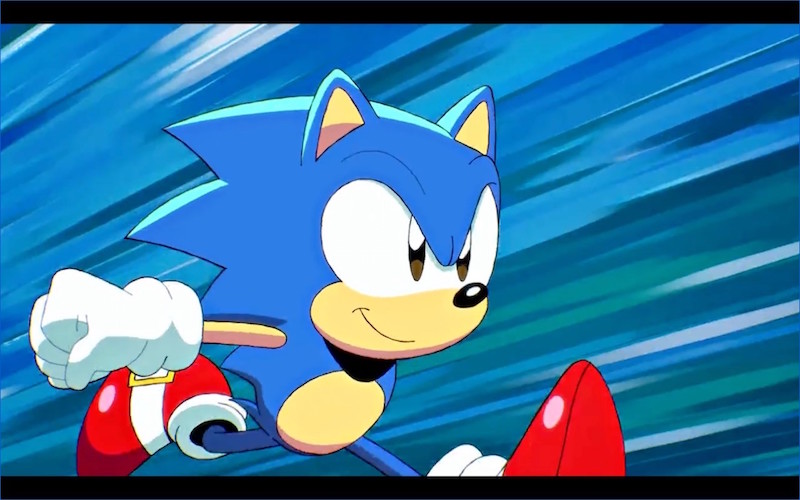 SEGA's Sonic Origins has been given a long-awaited June 2022 release date today, but digging through some of the info in the press blurb, it's also raised some eyebrows for locking some of its new content behind premium DLC.
The retro compilation will feature three separate DLC packs that contain new features for the collection, which includes Sonic the Hedgehog, Sonic the Hedgehog 2, Sonic the Hedgehog 3, Sonic & Knuckles, and Sonic CD. However, the standard $39.99 version of Sonic Origins doesn't include all the extra content.
The Start Dash Pack is available free, but only if you preorder the game, while the others — Premium Fun Pack and Classic Music Pack — are paid-for DLC. Here's the full lowdown:
Start Dash Pack
100 Bonus Coins
Mirror Mode Unlocked
Letterbox Background (Mega Drive design)
Premium Fun Pack
Hard Missions (11 in total)
Letterbox Background (10 designs)
Character animations on the Main Menu
Camera controls over the Main Menu islands
Character animations during Music islands
Classic Music Pack
Additional music tracks from Mega Drive/Genesis titles (73 tracks from Sonic SpinBall, Knuckles Chaotix and Sonic 3D Blast)
If you want to grab everything, then you must preorder Sonic Origins Digital Deluxe Edition, which nets you the Start Dash Pack as a preorder bonus, and also includes the other two packs. What isn't known yet is if you can unlock Mirror Mode and Hard Missions simply by playing the game, or if the DLC just unlocks them from the start.
Sonic Origins is scheduled for release on PS5, PS4, PC, Nintendo Switch, Xbox Series X/S, and Xbox One on June 23.