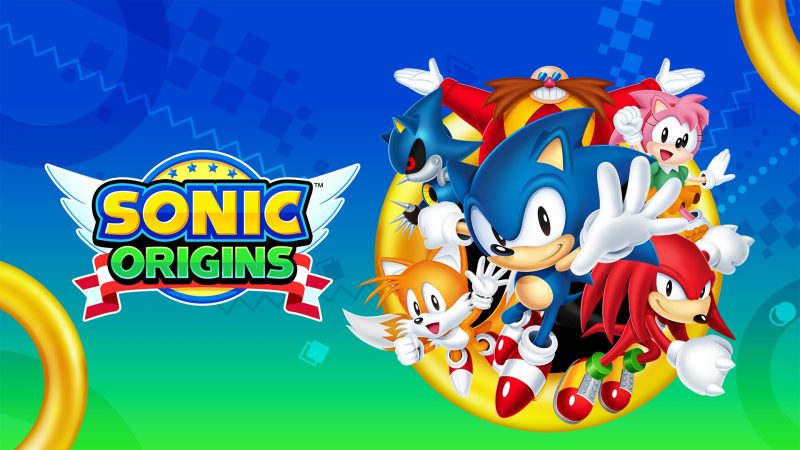 SEGA has revealed that Sonic Origins, a remaster and bundle of Sonic The Hedgehog, Sonic The Hedgehog 2, Sonic The Hedgehog 3 & Knuckles, and Sonic CD, will launch later this year on the Blue Blur's birthday – June 23, 2022.
The bundle was announced last year, and it was just days ago when a rating for Sonic Origins came out of South Korea, indicating that the game was well on track. Now, we have confirmation that it seems to be right on schedule.
A trailer was also shown off, with the announcement of the release date, which you can check out for yourself, here:
Sonic Origins was first revealed in May of last year, as a part of the series 30 year anniversary celebrations.
This new collection brings all the classic Sonic titles that make the blue hedgehog a platforming force, and it is great to see these older titles get a new life on modern consoles, for younger players to try.
Pre-orders go live for Sonic Origins today, and it'll set you back $39.99 USD for the standard edition, with a $44.99 USD deluxe edition. You can see both editions and their differences, along with pre-order bonuses and additional music packs you can purchase, here:
Sonic Origins – Digital Pre-Order Bonus

100 Medallion Bonus
Mirror Mode Unlocked
Letter Box (Mega Drive Pattern)

Sonic Origins- Digital Standard – $39.99

Sonic Origins – Digital Deluxe – $44.99

Main Game
Difficult Missions Added
Letter Box
Characters in Main Menu
Island Camera on Main Menu
Character Animation in Music Playback
Exclusive Tracks from Mega Drive Titles

Sonic Origins – Premium & Classic Sound Packs – $3.99
Exclusive Tracks from Mega Drive Titles
Source – [SEGA Press Release]