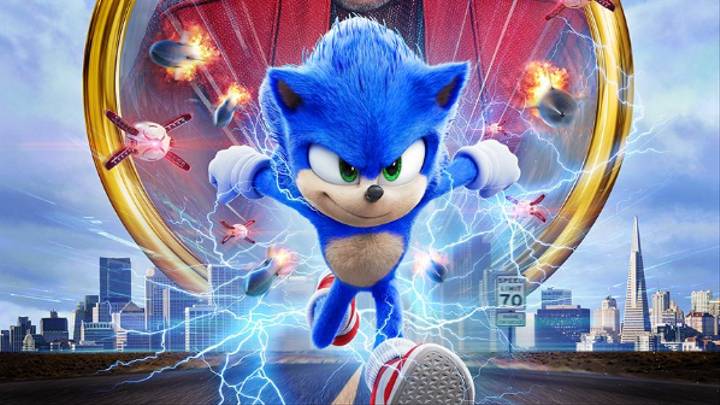 Remember the original Sonic the Hedgehog movie design, specifically how awful it looked? Well, the Blue Blur is back with a new look, with Sega and Paramount Pictures unveiling a fresh Sonic the Hedgehog move trailer showcasing the character's brand new design.
And you know what? It actually looks…pretty good. Sonic now has gloves instead of weird white fury fingers, his face mirrors the same design as his video game counterpart, and his legs aren't quite so weirdly muscular.
Sonic The Hedgehog Movie Reveals New Design
Check out the trailer below.
The Sonic the Hedgehog movie is slated for release in cinemas on February 14, 2020. In case you haven't been keeping up with the project, it'll star Jim Carrey as Dr. Eggman (aka Robotnick) and Ben Schwartz as Sonic, while X-Men's James Marsden will be playing a new character, Tom Wachowski, who befriends the Spiky Speedster in the movie.
Interestingly, the movie doesn't appear to feature Amy, Knuckles, or Tails, but there's still a chance they could show up. Then again, maybe Sega's saving them for a possible sequel?
SEGA is seemingly giving the Sonic franchise a bit of a rest at the moment, after 2017's Sonic Mania and Sonic Forces was met with positive and mixed reviews, respectively. We did get the spin-off Team Sonic Racing earlier this year, though.
Sonic the Hedgehog is celebrating a huge milestone in 2021, as it's the Blue Blur's 30th anniversary. No doubt SEGA has something planned for that year, or perhaps in 2020.
The series pretty much ruled the roost back in the early 90s as far as platformers went, with only Mario fighting for control of that particular crown. However, while the portly plumber went from strength to strength during the 3D era, Sonic didn't fare so well during the transition, with SEGA churning games of varying degrees of quality.