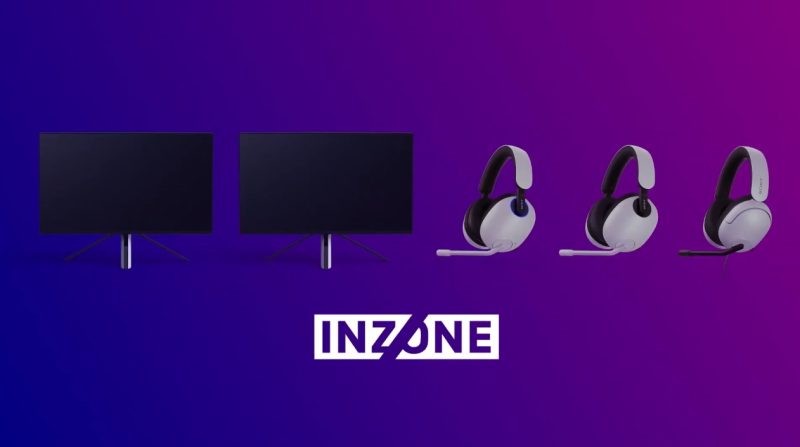 Last week, Sony announced that it would be hosting a new event titled Find Your New Zone today, at which it was already rumoured Sony would unveil a new set of hardware products, two monitors and three headsets.
Sony did just that, but it's not just a new set of products, but a whole new line of products, and what we saw today is just the beginning.
The line is called Inzone, and it seems to be aimed at PC gamers more specifically than console players. A move that Niko Partners senior analyst Daniel Ahmad sees as a move to garner more of a footing amongst gamers in Asia.
"Asia is one region of the world where console gaming is dwarfed by PC and mobile gaming." writes Ahmad in his Twitter thread.
"Inzone will help Sony increase its reach in Asia where there are over 700 million PC gamers, according to Niko Partners data. Approximately 49% of gamers in Asia are spectators and fans of esports content, leading Sony to partner with leading esports leagues to promote the brand."
The monitors are the Inzone M9 and the Inzone M3, and which monitor you may want to grab will depend entirely on what you want out of it.
For the Inzone M9, it sports a 27″ 4K IPS 144hz display with HDR and support for NVIDIA's G-Sync. It's currently available for pre-order at £999.00.
The Inzone M3 is instead another 27″ display, but this time at full HD rather than 4K to account for its 240hz refresh rate that is also compatible with NVIDIA's G-Sync. This model isn't available yet, so a price isn't listed.
There are two wireless headsets, and one wired headset. The Inzone H9 is the cream of the crop at £269.00, a wireless noise cancelling headset. The Inzone H7 is also wireless, at £199.00, though lacks the noise cancelling features of the H9.
The Inzone H3 is the wired headset and understandably cheapest of the bunch, listed at £89.00, and all three of them are currently available to pre-order.
While these products are mainly being targeted towards PC gamers, they all offer features which optimize them for use with a PS5, and a keen eye will also note that the design of all these products is quite fitting with the design of the PS5.
It'll be interesting to see what these monitors and headsets are actually like, once reviews begin to become available, and the public is able to get their hands on them.