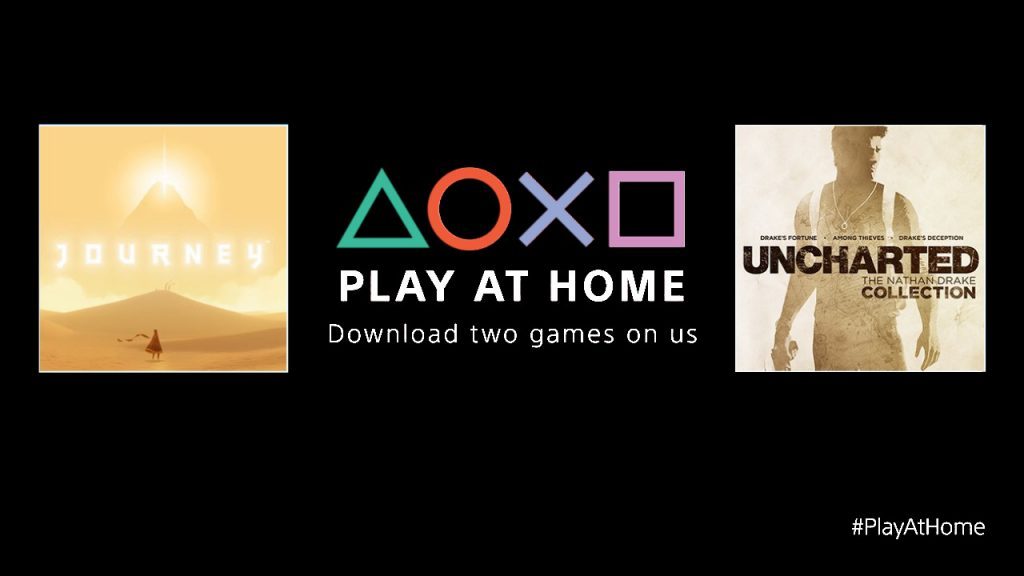 Sony Interactive Entertainment has announced a new initiative called Play at Home, which gives PS4 users the chance to grab Uncharted: The Nathan Collection and Journey free.
Play At Home Gives Two Free Games To PS4 Users
Play at Home was launched in support of continued social distancing measures to help combat the spread of the coronavirus. Both games are free from today until May 5, and they're yours to keep once you've redeemed them.
Oddly enough, PS4 owners in China and Germany will not receive Uncharted: The Nathan Drake Collection; Knack 2 takes its place in that respect.
Jim Ryan, president and CEO of SIE, commented:
Independent developers are vital to the heart and soul of the gaming community and we understand the hardships and financial struggles that many smaller gaming studios are facing. With that, SIE has developed a fund to support them during this time.

We have earmarked $10 million to support our independent development partners. More information about the fund, including participation criteria, will be made available soon.
Uncharted: The Nathan Drake Collection includes remastered versions of Uncharted: Drake's Fortune, Uncharted 2: Among Thieves, and Uncharted 3: Drake's Deception.