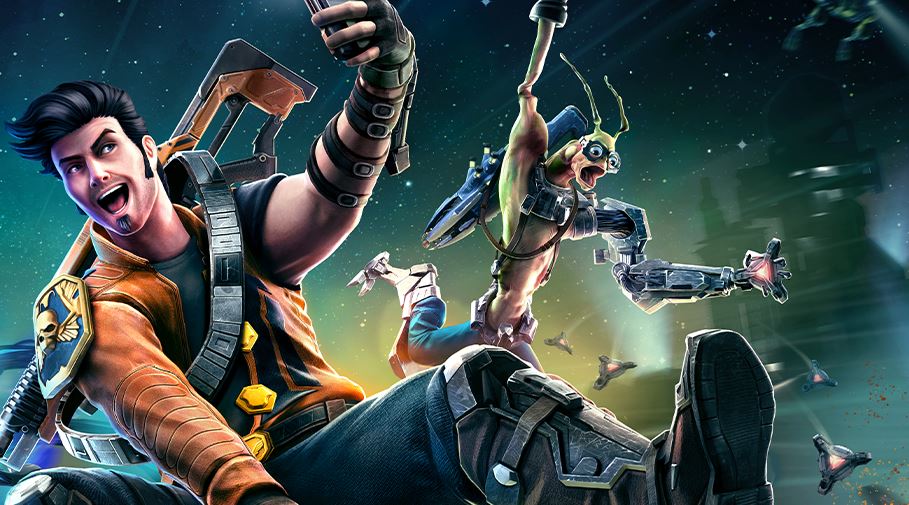 After years of working on titles focused on first-person action and building the Shadow Warrior franchise up, developer Flying Wild Hog is looking forward to the future with their new game Space Punks, and as Michal Kuk, Game Director and Studio Head at the studio's Cracow location put it, becoming a "gameplay laboratory" for their style of action.
Space Punks Interview
---
The Future Of The Shadow Warrior Studio
I got the chance to sit down with Michal yesterday to discuss the future of the studio and also how Space Punks is leading the way for Flying Wild Hog to experiment with the trademark action they are known for.
The Poland-based developer is a busy studio in 2021, working on four projects across three locations and with hundreds of employees. Releasing this year is Shadow Warrior 3, with Space Punks also launching into Early Access.
Then, in 2022, we will get Trek To Yomi, a brand new side-scrolling experience unlike anything the studio has done before, with Evil West also on the way at some point in the future.
And the key thing with three of these projects is that they will be "something completely new," according to Michal. And when asked if the plan for the future is to bring their action-orientated gameplay style to new genres Michal gave a resounding reply of "Totally!"
"In fact, that is what we are doing right now. Space Punks and Trek To Yomi, these are two titles, and actually Evil West also, these are three projects different to what we [have done] before."
Michal goes on to describe the studio's plans for a "gameplay laboratory" as being important for the studio and the individual teams within the studio. Flying Wild Hog's future is about "figuring out [gameplay] through iteration," allowing the studio to come up with cool and unique ideas like Space Punks, their new live-service, living action RPG.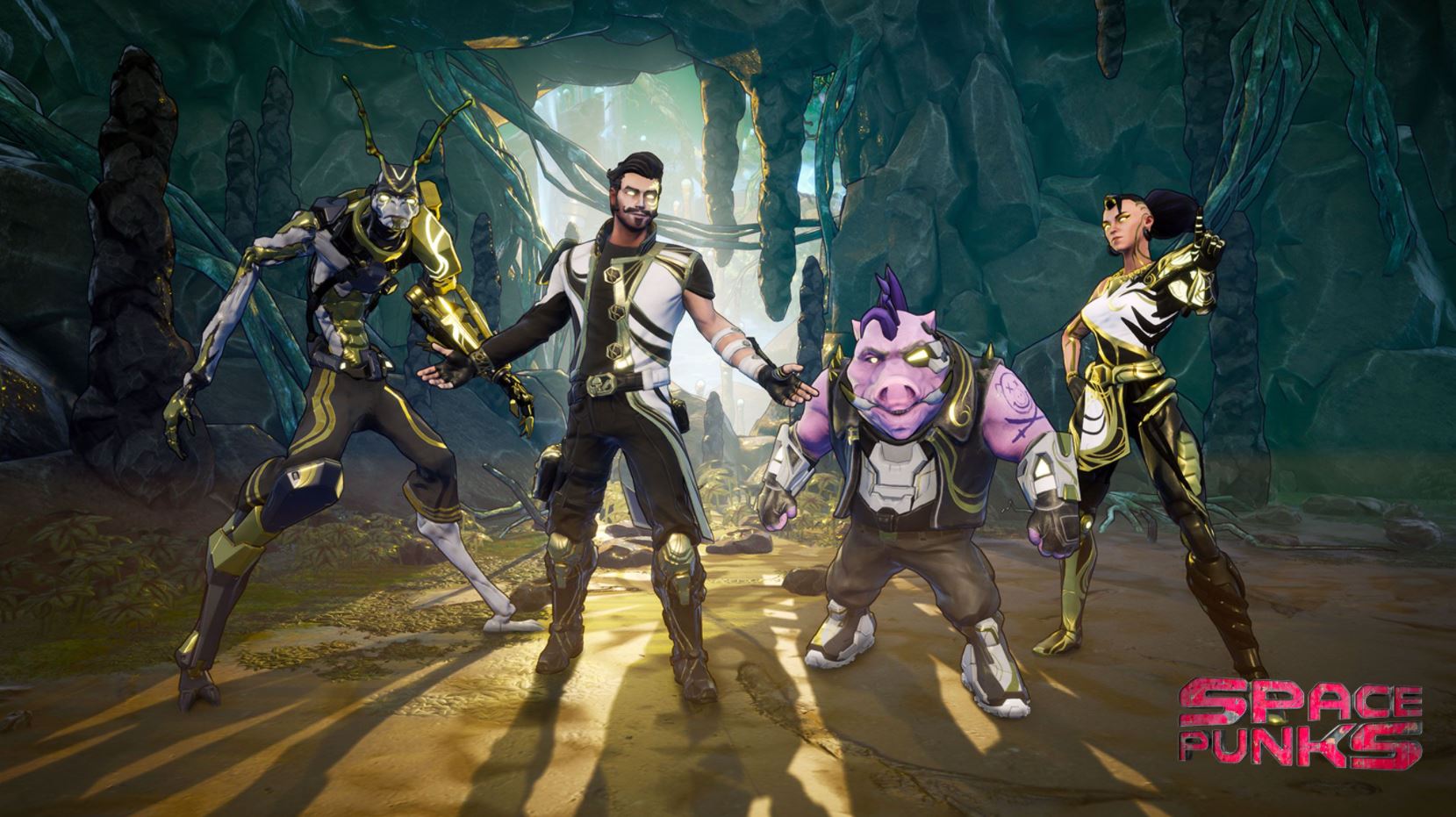 Space Is The Door To The Future
Space Punks is a very different experience for Flying Wild Hog, but it also feels like the door to the future of the studio.
Taking on a completely new perspective, a top-down one, wrapping in elements of an RPG and also a looter-shooter, the title is a big leap into uncharted territory for the studio.
Developed by Flying Wild Hog's Cracow location, Space Punks won't hit consoles until next year but will spend a number of months in Early Access and Open Beta on PC, which will be vital for the game's success.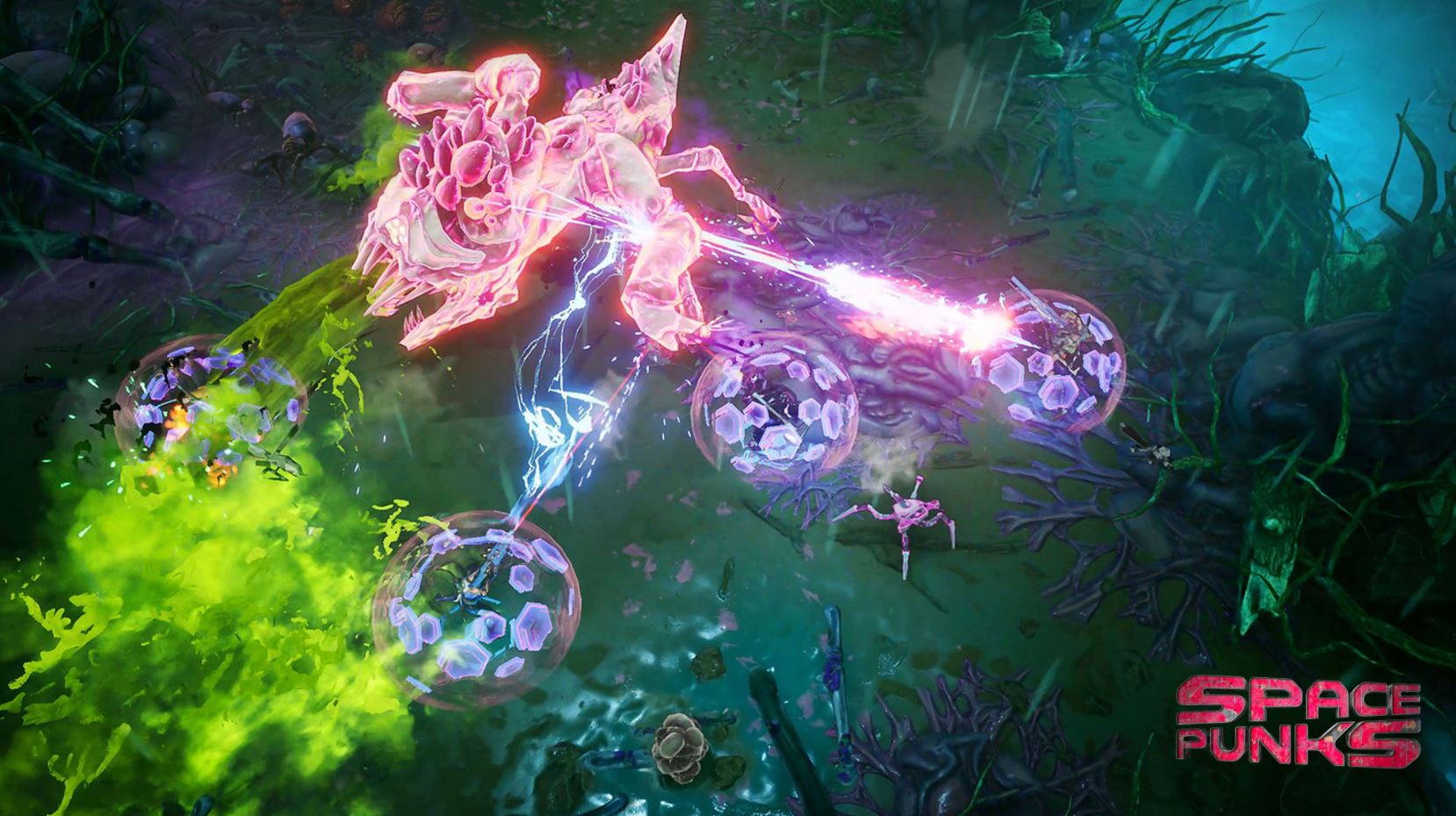 "That is the plan, to not only become a live game but also a living one," Michal told me in our 20-minute sit down together over a video call.
"Jagex, our partner, is the best at it [living games]. They have proven it sustaining RuneScape for over 20 years, so that is self-explanatory when [it comes to] how much experience they have when it comes to listening to the audience, to listening to players' requests and their feedback, and then the implementation of it."
And Michal is right: Jagex has built up RuneScape over decades and it is still going strong, with hopes and speculation to bring the game to consoles and more platforms down the road.
And, as the presentation I saw revealed, that is the goal with their new publishing label, Jagex Partners, to help invest in living games and use the publisher and developer's knowledge to ensure these new live games succeed and craft a space for themselves.
This has already worked during development for Space Punks with some backend tools and systems being suggested by Jagex, but will really bear fruit during the Early Access period when Flying Wild Hog will be constantly implementing new features every month and taking on feedback from players.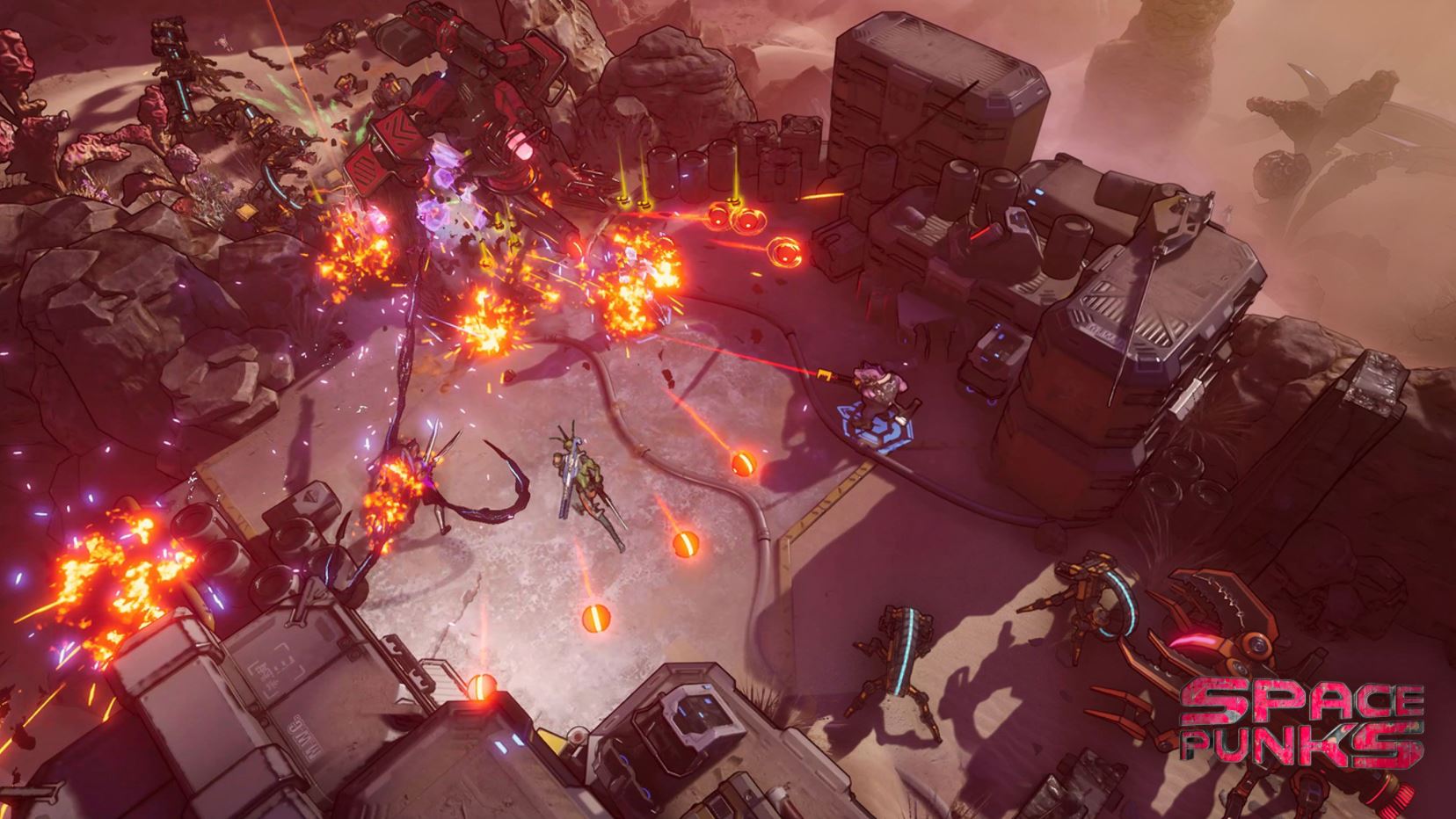 Retaining The Core Philosophy
While Space Punks is quite a different game for Flying Wild Hog initially it still retains the core action gameplay the studio is known for.
Michal told me the teams learned a lot about tight, hand-to-hand combat and ranged combat during the development of the original Shadow Warrior and Shadow Warrior 2, as well as their other effort Hard Reset.
The knowledge that they have gained has been implemented into Space Punks to ensure the gameplay remains enjoyable and the feeling of slaying enemies is just as satisfying as you would expect in something like Shadow Warrior.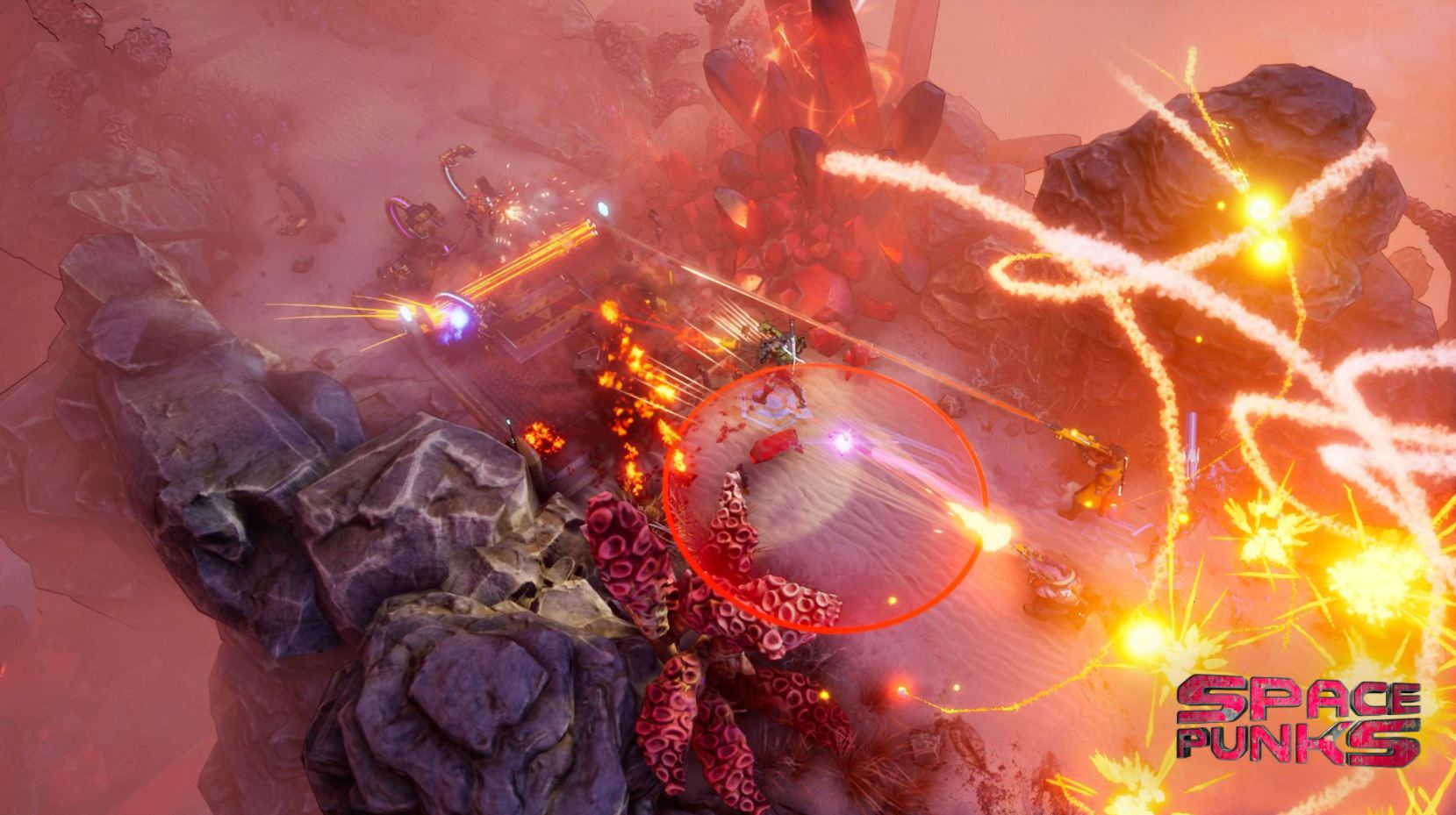 That core meshes with the unique five key points Space Punks has and the feelings the team want players to experience: an endless arsenal of weapons and gear, a limitless power level so players can grow stronger, multiplayer, co-op fun with friends, a band of misfits to play as, and a weird and wonderful galaxy to explore.
Only some of this has been revealed so far, with the team set to delve into the lore and narrative behind the game as the Early Access period goes on.
Space Punks is entering the crowded market of live-service living games, but with the combat the studio is known for and an early access, communicative plan of something like Hades, Flying Wild Hog could be in for the start of a bright future, where they open the floodgates to a future of constantly evolving, new combat experiences for us to enjoy.
Space Punks is set to launch for consoles in 2022. The game arrives in Early Access on July 14, 2021.