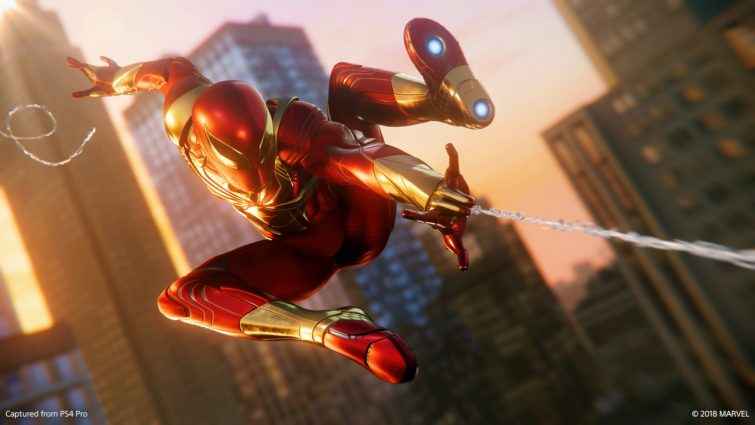 Insomniac has today revealed the Spider-Man Turf Wars DLC will release in a weeks' time on the 20th November.
The developer also released a new teaser trailer alongside the announcement, giving us our first proper look at villain Hammerhead in action.
Spider-Man Turf Wars DLC – First Details
First appearing in the 1970s via the pages of Amazing Spider-Man comic book, Hammerhead — the organized crime boss known for his obsession with the mob's glory years and a cranium surgically enhanced into a deadly weapon — has declared war against the other Dons of the Maggia.

Spider-Man and Yuri Watanabe will have to team up to put an end to the violence that has erupted in the streets of the city.
Reads the official story blurb.
Like The Heist before it, Turf Wars will feature new story missions, bases, crimes, challenges, and trophies, as well as three additional Spidey suits. These being the classic Iron Spider Armour, the Spider-Armour MK I, and the wonderful Spider-Clan Suit.
Finally, Insomniac, in collaboration with Marvel illustrator and suit designer Adi Granov, released another piece of commemorative art to celebrate the occasion. Which you can see, in all its glory, at the bottom of the original PlayStation blog post.
Turf Wars can be bought as a standalone purchase for £6.49/$9.99 when it releases on the 20th November, or as part of the £15.99/$24.99 Spider-Man: The City that Never Sleeps bundle. Alternatively, if you don't already own the base game, you can purchase the Digital Deluxe Edition for £64.99/$79.99, which comes packaged with Spider-Man and all three DLC chapters.