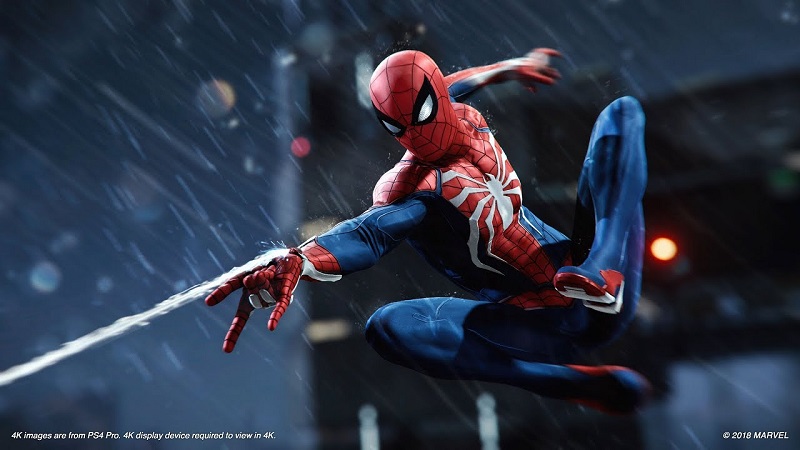 Spider-Man has finally been announced for Marvel's Avengers and he'll be swinging into action on November 30, 2021. On top of that, the new update will also add a brand new Klaw raid.
The news comes via a blog post on the official Marvel's Avengers website earlier today, which included a more detailed version of the game timeline for new content releasing for the game.
It is good to finally see Spidey get a release date, especially when there are many players who purchased the game on launch hoping to be playing as the web-head among the rest of the Avengers soon after.
Hopefully this will go on to begin repairing the damage done recently by the addition and subsequent removal of paid XP boosts.
You can check out the more detailed timeline for yourself, here: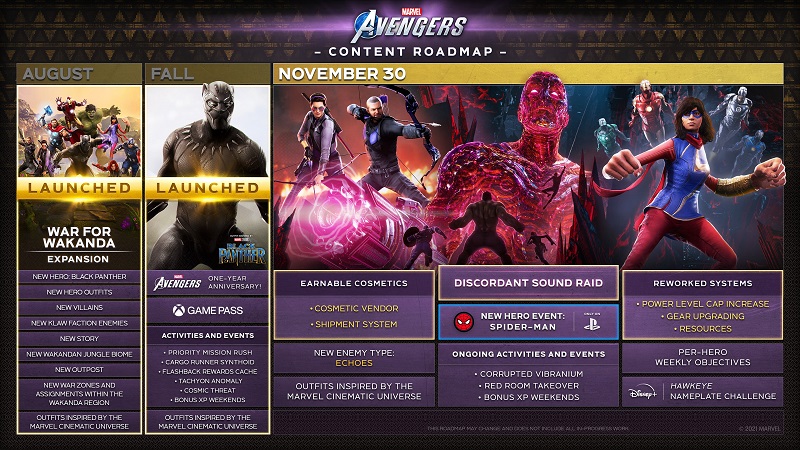 As far as Spider-Man is concerned, he'll be joining the action with the Spider-Man: With Great Power Hero Event. According to a press release from Square Enix:
"Spider-Man's high-flying acrobatics bring an entirely new way to experience the game either solo or with friends, and his unique movement and combat abilities are sure to be a great addition to any Strike Team taking on missions in the Avengers Initiative."
As far as the storyline for the event is concerned, it'll follow Peter through a journey to stop a deadly new threat from AIM, and he'll need to team up with the Avengers to help stop it.
Thankfully the wait for Spider-Man in Marvel's Avengers is almost over.
Source – [Square Enix]