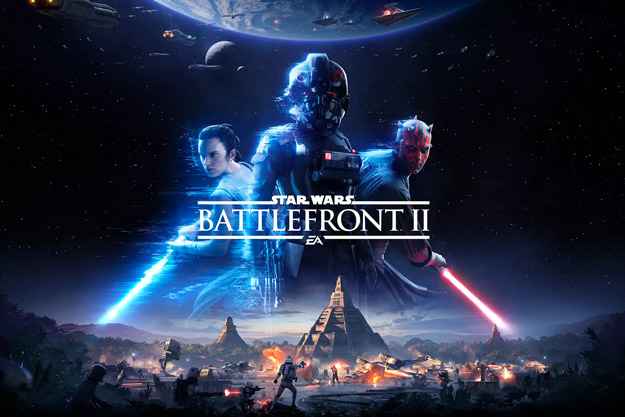 Star Wars Battlefront 2 microtransactions may not return to the fold as originally suggested, Electronic Arts has admitted.
Speaking during the 37th NASDAQ Investor Conference this week, Blake Jorgensen, EA's CFO, said the publishing powerhouse has yet to make a decision on whether or not the controversial feature will be re-implemented.
What is clear, however, is that the company is committed to evolving the Star Wars Battlefront 2 experience for gamers.
"Clearly we are very focused on listening to the consumer and understanding what the consumer wants and that's evolving constantly," said Jorgensen.
Star Wars Battlefront 2 microtransactions return unconfirmed
"But we're working on improving the progression system. We turned the MTX off as an opportunity to work on the progression system inside the game. We're continuing to do that. I think there's an update this week and again next week."
"Overtime, we'll address how we will want to bring the MTX either into the game or not and what form we will decide to bring it into," he added.
Star Wars Battlefront 2 was released on November 17 for PS4, PC, and Xbox One. However, the launch was plagued by negative feedback to the amount of grinding players would have to endure to unlock new characters, plus the inclusion of microtransactions for various in-game content.
As a result of the overwhelming criticism, developer DICE made significant cuts to the amount of in-game currency needed to unlock the Hero characters. In addition, EA temporarily disabled microtransactions, though at the time said they would be returning down the line.
Evidently this didn't have the desired effect however, with Battlefield 2 failing to set tills alight upon its initial release. The subject of microtransactions continued to hang over the game like a storm cloud, with Belgium's gaming commission declaring them as outright gambling.
Read our Star Wars Battlefront 2 review to see what we made of the controversial sci-fi sequel.
Source: VG247