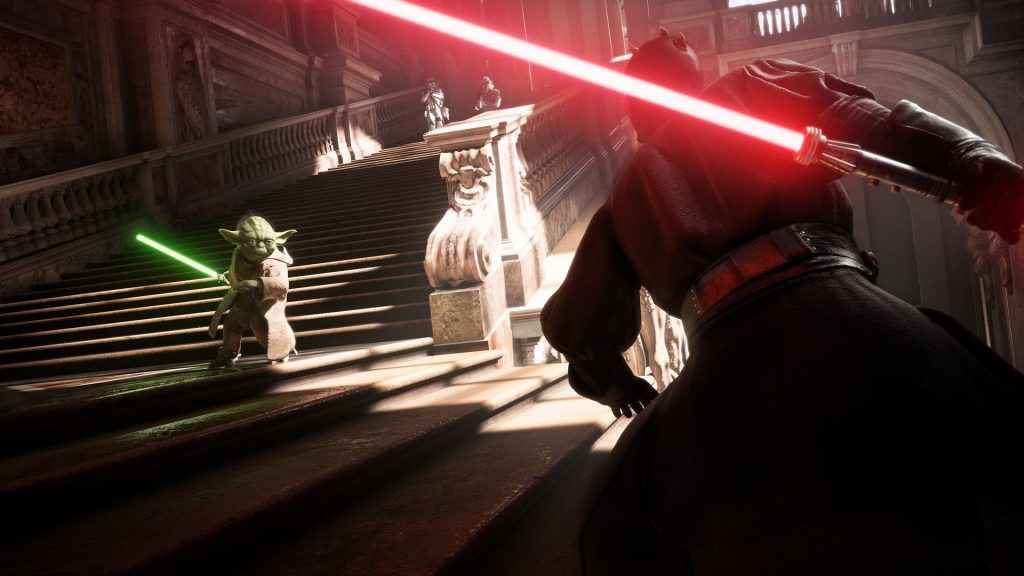 The Star Wars Battlefront 2 next big update changes the progression system, which has been subject to much scrutiny due to its "pay-to-win" mechanics. The update brings a new map too – Bespin, which can be played in all non-starfighter multiplayer modes.
Alongside the removal of Star Cards from the Store and paid loot boxes, the new progression system for Star Wars Battlefront 2 will be linear. The update is now live across all platforms, including PS4.
"Since release, we've been hard at work making changes based on your feedback to create a better game for all our players," EA wrote in a blog post. "Today, we're happy to announce that the Star Wars Battlefront II Progression update, which includes a complete re-design of the in-game progression system, will begin rolling out on March 21st."
So, that means you'll only be able to get Star Cards and other items that improve your character through gaining XP. Earning XP for your units, you'll get one Skill Point each time you get to the next level.
There's also a change to Crates. Now, when you earn loot crates they'll be cosmetic items inside or credits, but nothing that will help enhance the gameplay.
Your current progress won't be affected the Star Wars Battlefront 2 next big update, so everything you've unlocked so far is still yours to keep.
"These changes are a major step as we continue to improve the core of the game and add new content," says EA. "And there's a lot more to come. In addition to continued balance patches, we will also add a number of modes to Star Wars Battlefront II in the coming months, offering several standout, brand-new ways to play. Some of these, like the recently released limited-time Jetpack Cargo, are radically different than anything you've experienced in the game before, and we're excited to surprise you with what we have planned."
In addition, EA plans to roll out an April update that will allow you to get appearances with crystals and in-game credits. So you'll be able to change the appearance of your character by gaining credits in-game or purchasing crystals.
It's quite a U-turn from a publisher that was swiftly labelled as one of the worst companies in America following their approach to loot boxes. Despite, offering free crates as an apology, the move was so aggressive that law-makers have created new bills around loot box mechanics, and the Entertainment Software Ratings Board have been looking into how they rate games that include aggressive microtransactions.