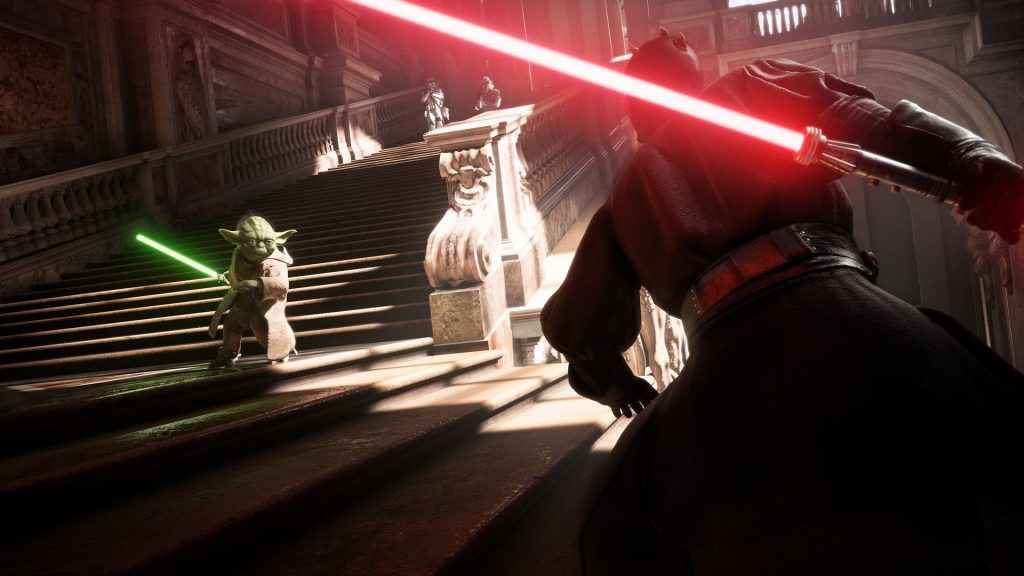 It looks like EA DICE is dishing out free crates for Star Wars Battlefront 2 for recent issues with rewards not unlocking properly.
We've just logged into our Star Wars Battlefront 2 account and got greeted with the following message:
"Fixes deployed. Sincere apologies. Here are some credits for your inconvenience."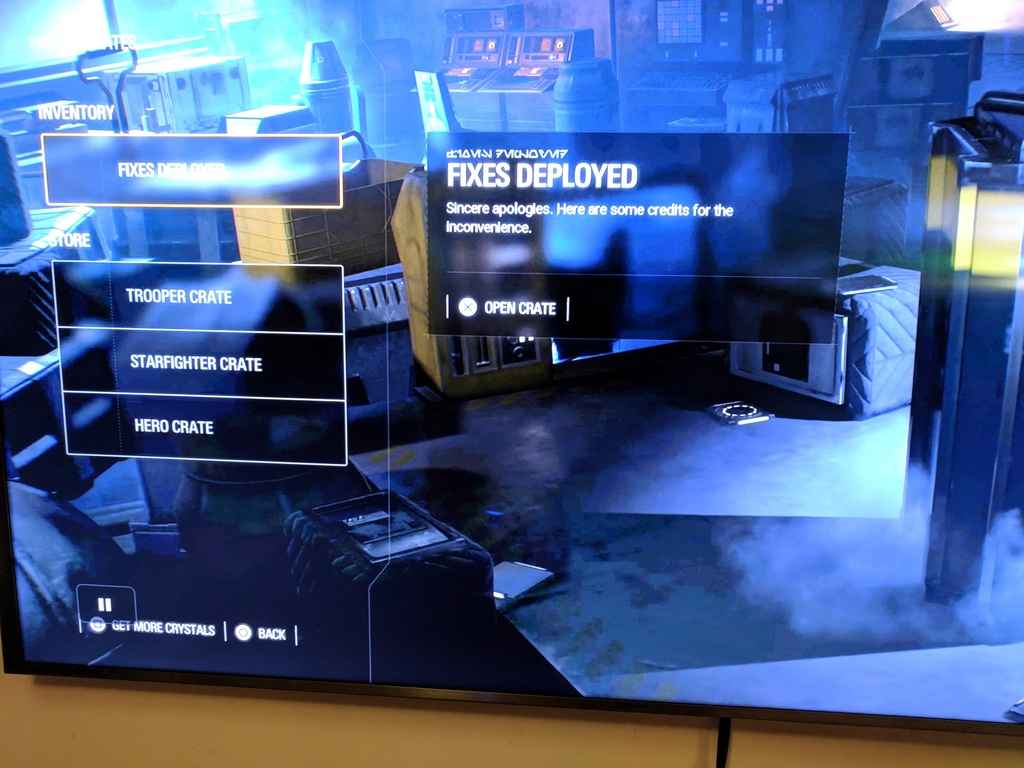 Have You Got Your Star Wars Battlefront 2 Free Crates?
We presume then that the issue with being unable to claim rewards when hitting certain milestones has now been fixed.
Check out what you get! 4,000 credits and 4 Star Cards. Get in there!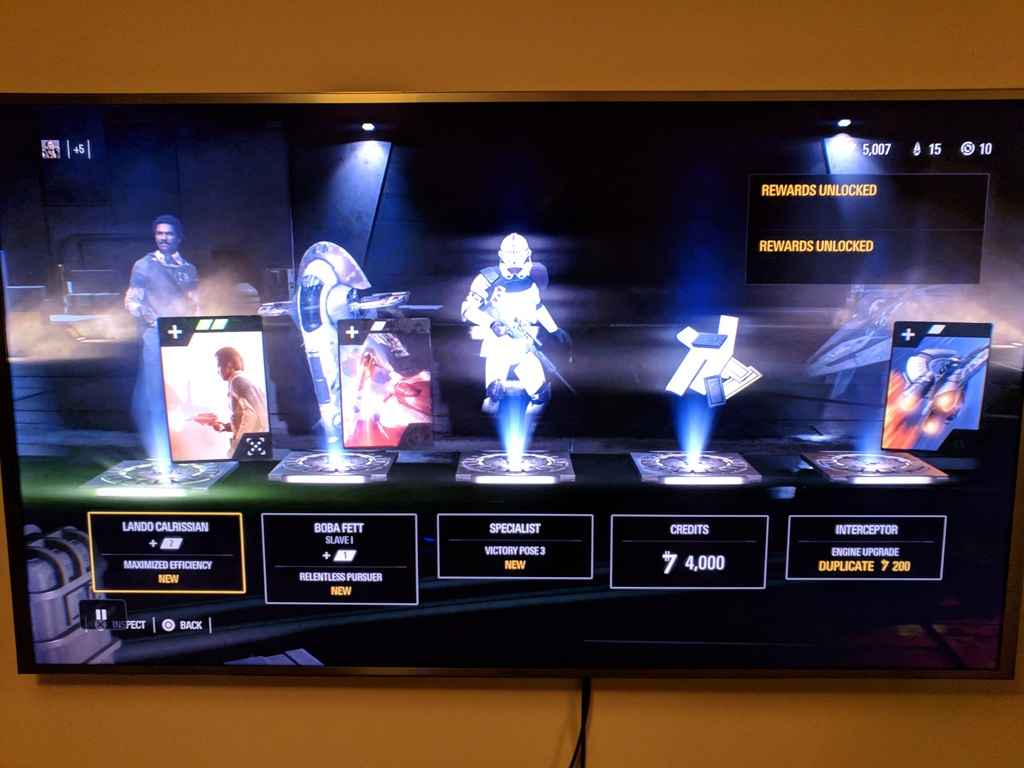 In other Star Wars Battlefront 2 news, there's a hint this week that EA DICE may be looking to release a Conquest Mode and customization options, and possibly DLC based on Clone Wars.
"We're obviously hearing the requests about a more open, free-flowing large mode like Conquest. Not sure if porting a mode over is the right way to go, but we're definitely working on satisfying that request" wrote the developer on the official forums. They also responded with a "yes" when asked whether they were looking into Clone Wars content and customization.
The studio will be hoping to boost sales of Star Wars Battlefront 2 which didn't do as well as expected due to the controversy surrounding microtransactions through paid loot boxes. Though microtransactions have been removed from the shooter, they will be returning to the game at some point.