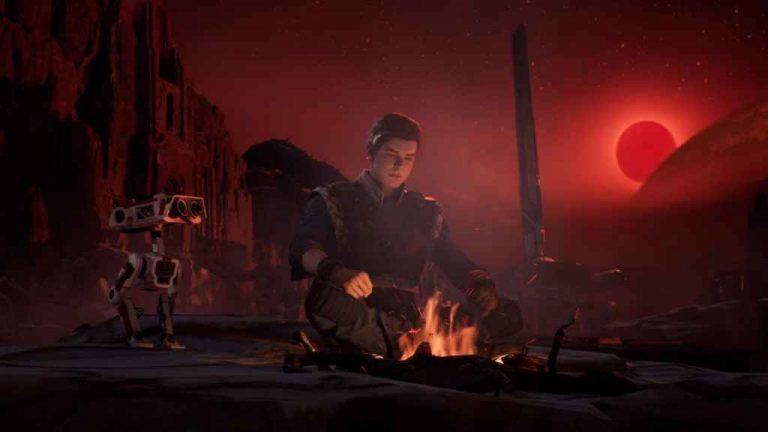 Respawn Entertainment's Stig Asmussen has touched on the Star Wars Jedi: Fallen Order game length, revealing it's actually longer than he originally thought. This isn't the first time we've heard chatter about Fallen Order's length; Amussen previously assured fans that the sci-fi adventurer would be pretty meaty, so his latest comments are definitely reassuring.
Star Wars Jedi: Fallen Order Game Length Details
Chatting with Game Informer, Asmussen wouldn't divulge an exact number in regards to how long the game will last, but it's clear it'll be a pretty solid time sink. That said, he did clarify that players shouldn't exact a massive game.
We are doing playtesting. [There's] actually a new round of playtesting next week with the most completed form of the game, and I will say that I thought it was big, but it's bigger than I thought.

With that being said, I don't want people to think that this is a massive, massive game," he said. "But there's a lot there. I think it's going to take people longer than they expect. But with that being said, it's really hard to gauge right now. Part of that might be because the length that we have right now is because we haven't done our job through the playtesting process completely yet, and people might be getting stuck in areas where we don't intend them to get stuck, or pathing doesn't read as clearly as it should, or there's difficult curves or spikes that we don't intend.

I really can't give a time limit on that. And I don't think we will be, until much closer to launch. But it's not a short game. I hear people saying things like, 'hey, Respawn, 5 hours Call of Duty campaigns' and all that kind of stuff, and it's like- that's not the type of game this is. We don't have any multiplayer, it's really just all about the single player. So to deliver a quality experience, you have to be able to visit a certain amount of locations, and experience a certain amount of play time that's satisfying. And I think we're definitely in that zone.
Star Wars Jedi: Fallen Order is pencilled in for release on November 19 for PlayStation 4, PC, and Xbox One, and takes place between the events of Star Wars Episode III: Revenge of the Sith and Star Wars Episode IV: A New Hope.
The studio recently explained its decision to introduce a male protagonist for Fallen Order.
Source: Game Informer