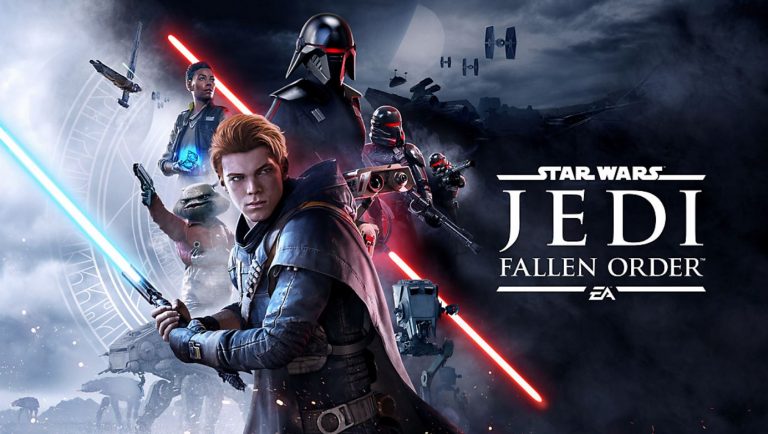 Respawn Entertainment has unwrapped details on the Star Wars Jedi: Fallen Order PS4 Pro enhancements, which probably isn't a surprise considering most big games nowadays are buffed for Sony's high-end machine.
The info comes not long after it was confirmed The Outer Worlds from Obsidian will be enhanced for PS4 Pro despite earlier reports to the contrary.
Star Wars Jedi: Fallen Order PS4 Pro Details
Speaking during a recent event for the game, Paul Hatfield of Respawn revealed that there will be two options up for grabs to PS4 Pro owners. First, the quality option will lock the game's frame rate at 30fps, which we imagine results in higher resolution visuals, while the performance mode results in a higher frame rate.
In regards to the latter, Hatfield said that the goal is to hit 60fps, but revealed that this isn't guaranteed; it may miss that target on occasion. It's worth noting that these modes also apply to the Xbox One X edition of the upcoming sci-fi title.
Star Wars Jedi: Fallen Order is pencilled in for release on November 15 for PlayStation 4, PC, and Xbox One.
The game takes place following the Great Jedi Purge depicted in Star Wars Episode III: Revenge of the Sith, and focuses on protagonist Cal Kestis, a surviving Jedi who is stalked across the galaxy by the Galactic Empire.
Get the full blurb from Respawn below:
Hone lightsaber combat forms to refine striking, blocking, and dodging your enemies. Use your Jedi weapon and the Force to take on any challenge.

As one of the last Jedi, you must do whatever it takes to survive. Complete your training before the Inquisitors discover your plan to rebuild the Jedi Order. Explore ancient forests, windswept cliffs, and haunted jungles as you decide when and where you want to go next.
Source: WeGotThisCovered