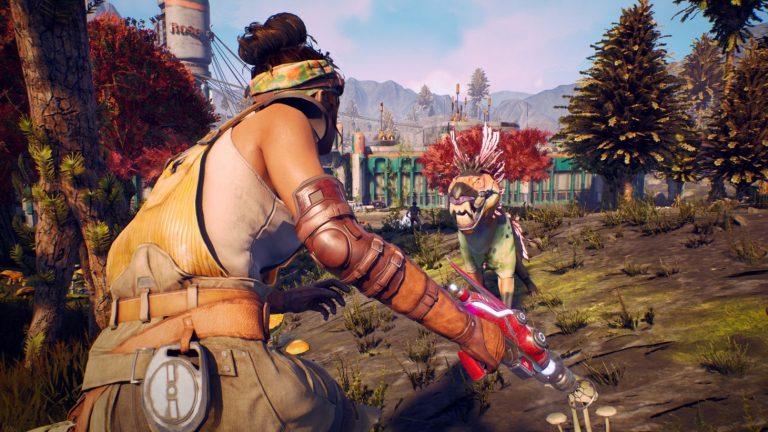 Publisher Private Division has just put PS4 Pro owners' worries to rest, by confirming that the highly anticipated RPG The Outer Worlds will feature PS4 Pro enhancement after all.
PlayStation gamers have been in uproar since reports emerged about the Xbox One X being the only mid-gen console receiving enhancements. It was thought that the now-owned Microsoft studio Obsidian Entertainment was only making visual enhancements to Microsoft's high-end console, but this has now been debunked.
Writing on Twitter, Private Division released a detailed statement of the enhancements for available for each platform. The Outer Worlds will have 4K textures and resolution on Xbox One X and PC, while the PS4 Pro has been confirmed to be upscaled to 4K from 1440p.
https://twitter.com/PrivateDivision/status/1184562335492575232
Evidently, developer Obsidian has gone out of its way to ensure that the game looks great across all platforms (for those in fear of the upscaled resolution on PS4 Pro, perhaps) when it releases on October 25.
Be sure to check out our full review of the anticipated sci-fi RPG when it releases next week.
In related news, Obsidian recently confirmed that The Outer Worlds will receive a day one patch for those who purchase the disc-based version of the game.
Here's some info on the game for those who haven't been keeping up with our coverage:
The player-driven story RPG: In keeping with the Obsidian tradition, how you approach The Outer Worlds is up to you. Your choices affect not only the way the story develops; but your character build, companion stories, and end game scenarios.

You can be flawed, in a good way: New to The Outer Worlds is the idea of flaws. A compelling hero is made by the flaws they carry with them. While playing The Outer Worlds, the game tracks your experience to find what you aren't particularly good at. Keep getting attacked by Raptidons? Taking the Raptiphobia flaw gives you a debuff when confronting the vicious creatures, but rewards you with an additional character perk immediately. This optional approach to the game helps you build the character you want while exploring Halcyon.

Lead your companions: During your journey through the furthest colony, you will meet a host of characters who will want to join your crew. Armed with unique abilities, these companions all have their own missions, motivations, and ideals. It's up to you to help them achieve their goals, or turn them to your own ends.