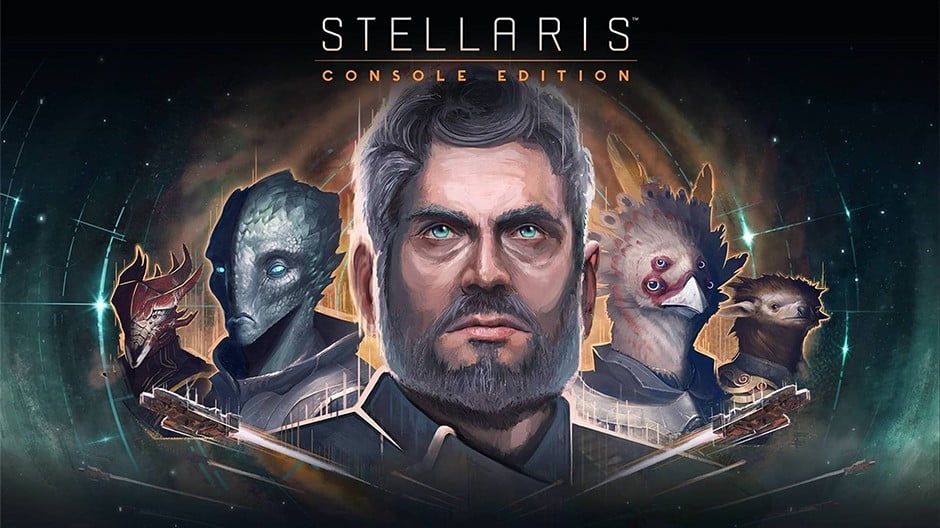 Hot on the heels of the Stellaris Console Edition DLC roadmap being released, Paradox Interactive has rolled out the Stellaris Console Edition multiplayer update, allowing up to four players to tackle the galaxy-wide shenanigans for the first time on PlayStation 4 and Xbox One. The newly-launched patch allows you not only create sessions with your mates, but you can opt to continue them in single-player form if you fancy it.
Stellaris Console Edition Multiplayer Update Detailed
The Stellaris Console Edition multiplayer update also allows players to hot join a game that's already in progress, and features a sprawling galaxy with up to 14 empires on offer. As well as teaming up with other players to conquer the galaxy, you can go head-to-head with a friend and bring their hard-won efforts crumbling to the ground in a dusty heap.
The update is available to grab for PS4 and Xbox One today.
Stellaris Console Edition was released for Sony and Microsoft's current-generation machines back in February, and packs in all the trademark sci-fi strategy content from the original PC version of the game. The game was supported by the release of two expansions — the Leviathans story pack and the Planetoids species pack — and will be followed by the Utopia DLC later this year.
Originally released on PC in 2016, Stellaris takes place in the year 2200, with players experiencing the infancy of interstellar space exploration as one of the game's many different species. Your empire's goals can differ depending on your desires: you may plump to coexist peacefully with other races, conquer the galaxy, exterminating all sentient life, or simply decide to horde all valuable resources out of pure, selfish greed.
Combat is inevitable, and you'll have options of engaging in space and ground-based scraps, although Stellaris also throws in a sprinkle of alliances and trade agreements if you fancy taking the more diplomatic route.
Read our Stellaris review here.