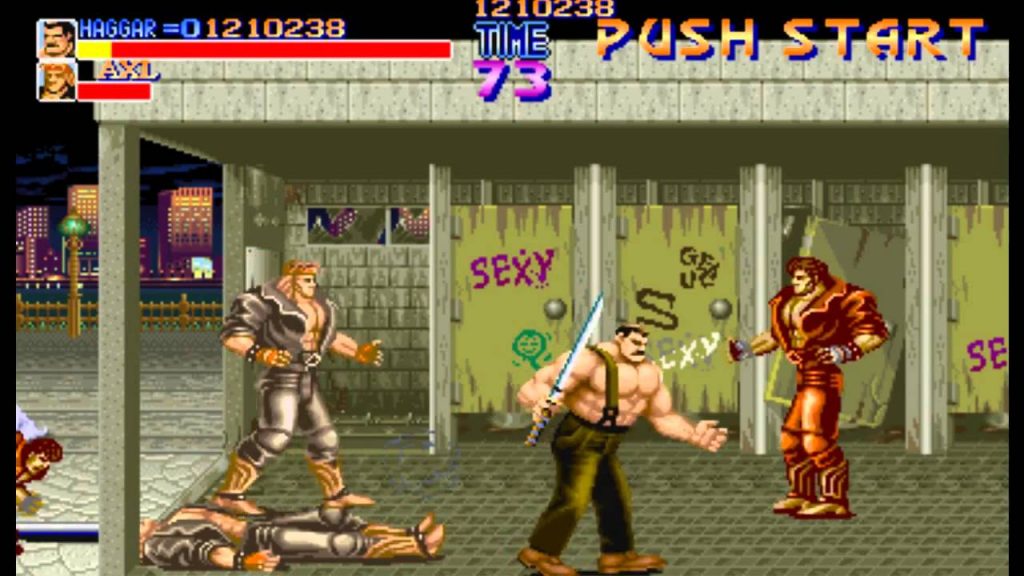 Street Fighter head honcho and all-around lovable bloke Yoshinori Ono has said that he's keen on bringing back Capcom's Final Fight franchise. Given that the studio has recently said it plans on reviving some of its classic IP, this probably shouldn't come as much of a surprise. Whether or not it happens, though, is another thing altogether.
Final Fight Revival Eyed By Street Fighter Boss
Speaking at EGX 2019 last week, Ono-san commented:
The one I invested the most money into whenever I was still a player was Final Fight and I'd love to see that come back someday. You know, sometimes I write up little concepts by myself but they don't really get anywhere so you never know in the future.
Final Fight was released back in 1989 and was ported to numerous platforms over the years, including the SNES, Sega Mega CD, and iOS. It even turned up on modern platforms just last year as part of the Capcom Beat-'Em-Up Bundle.
Final Fight: Streetwise is the latest entry in the series, and was released for the PlayStation 2 back in 2006. As of December 31, 2018, Capcom announced that the series had moved over 3.2 million copies worldwide.
The series is something of a cult hit, much like Capcom's other fighting game series, Darkstalkers. In fact, Capcom did try to revive Darkstalkers at one point by releasing a compilation of the previous games for PS3 and Xbox 360, but it didn't exactly pull in the punters, so nothing else was pursued.
In terms of other IPs that the Japanese software giant could revive, the most obvious one is Dino Crisis, which hasn't been seen since 2003, and samurai horror outing Onimusha.
Final Fight stands as much chance as coming back as any other Capcom IP, so hopefully Ono's hopes will eventually materialise in the form of a brand new game. At the very least, a remastered of the previous titles would probably go down a treat with fans.
Source: PS