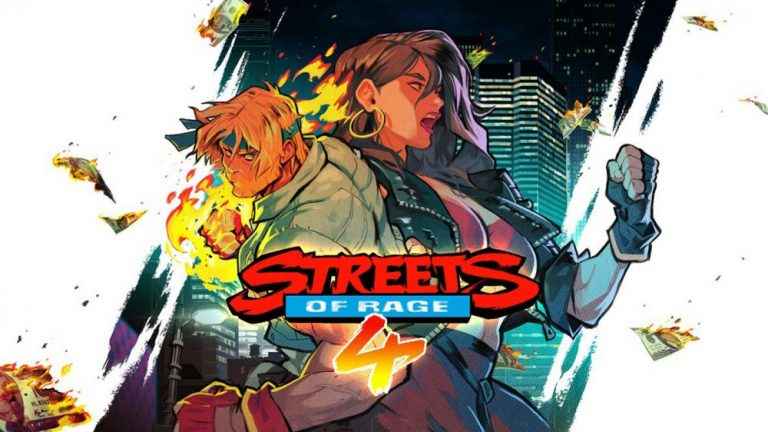 Streets Of Rage 4 PS4 Release has been confirmed by Dotemu at Gamescom 2019.
Streets Of Rage PS4 Release Confirmed
The Streets Of Rage 4 PS4 Release was confirmed in a brand new trailer during Gamescom 2019. The game has been in development for quite some time, but no platforms were confirmed. Well, now we officially know it is coming to PS4. Although an official release date hasn't been confirmed, Gematsu revealed that the game is due in 2020.
The trailer also gives us a look at a brand new character, Cherry Hunter. A press release for the game goes into a bit more detail on the character.
Cherry Hunter is the daughter of Adam Hunter from the original Streets of Rage.

Trained by her father and Axel, Cherry learned self-defense from a young age. Her interest in following in her father's footsteps and becoming a cop soon faded out, replaced by her love of music. Nowadays, she plays with her electro progressive rock band in some of the most dangerous places in Wood Oak City. She may look young but make no mistake – she is a seasoned veteran of kicking ass and taking names.
You can watch the new Streets Of Rage trailer below:
This trailer comes during Gamescom 2019. The Gamescom convention hosts almost every major publisher in the industry, including Sony Interactive Entertainment. The convention kicked off with Gamescom Opening Night Live a reveal show hosted by Geoff Keighley, the Creator of The Game Awards. You can rewatch the livestream here.
If you need to keep up with all the announcements from the show you can head over to our landing page for the event which has every announcement made during the show. You can also see the announcements as they happen by heading to our Gamescom 2019 Feed.
Streets Of Rage 4 is coming to PS4, Xbox One, Nintendo Switch, and PC.