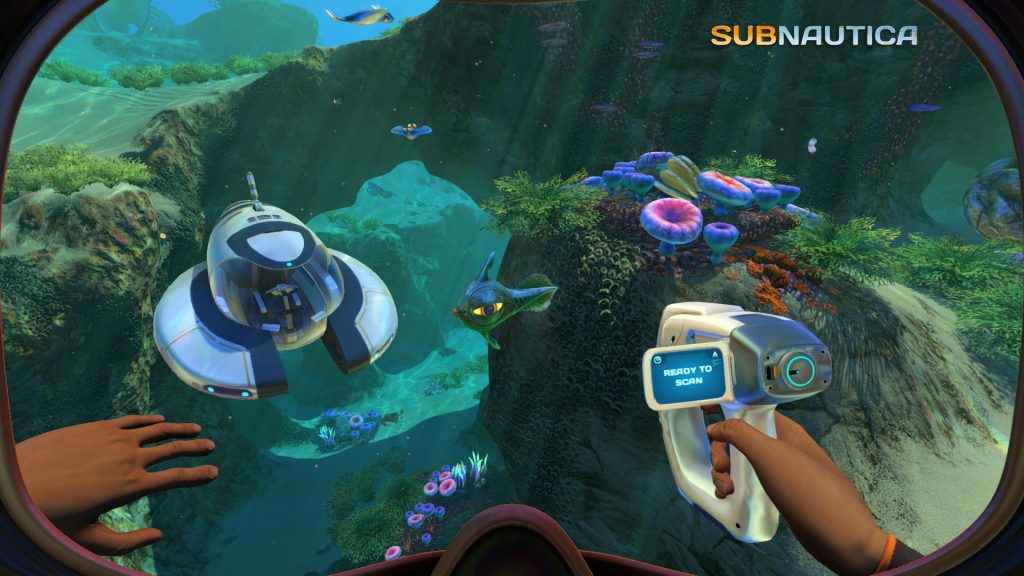 The Subnautica PS4 release date has finally been revealed and it's coming this year! Unknown Worlds underwater adventure will be released this holiday season.
Subnautica is planned for release on PS4 on December 4. However, in a post on the official blog, the publisher states: "It's important we be honest about dates. We're very confident we will hit December 4th, but we can never be 100% sure of any date, ever. Game development is a wild ride. Unexpected issues could still cause a last minute delay. If something happens, we will keep you updated."
In a Subnautica post on the PlayStation Blog in July, the developer reveals:
You will scour the planet to find food, water, and materials to make the equipment you need to survive, from knives to diving gear, high-tech watercraft, and more. Over time, you will build your own unique base of operations on the sea floor, with various layouts, components, and environmental factors, says Panic Button's General Manager, Adam Creighton.
The original announcement of the new survival game was accompanied with the following trailer:
Subnautica PS4 Release Date Set For Dec 4, 2018
For those who are sat staring at their screens, wondering what the fuss is all about, Subnautica has been doing the rounds in Early Access on PC for the last couple of years and has built up a reputation as a superb effort and currently holds an Overwhelmingly Positive review average on Steam.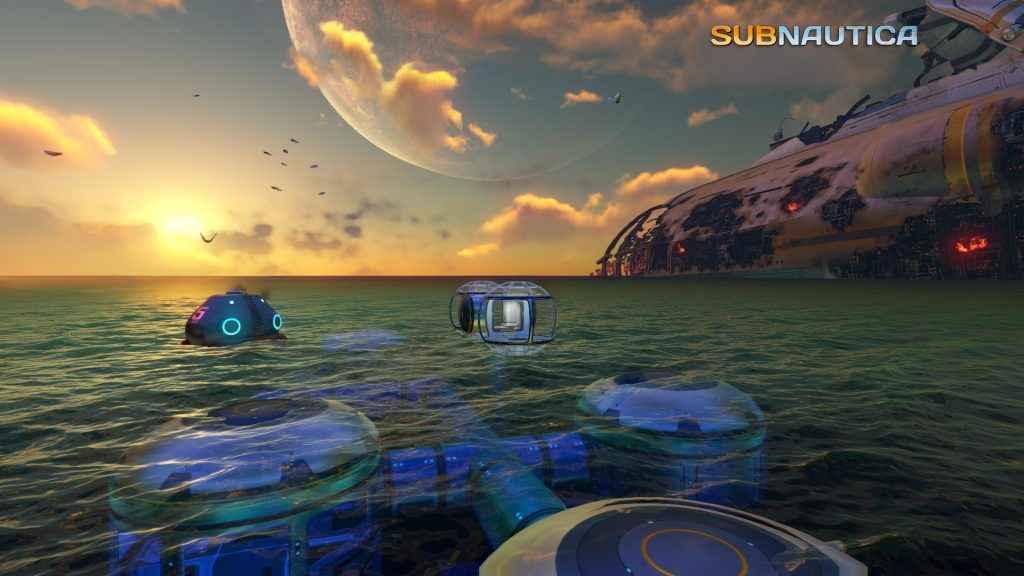 A first-person underwater adventure, Subnautica casts players as an explorer who has crash-landed on an alien planet. With water leaking in and death seemingly imminent, you must scramble to not only escape the wreckage of your ship, but also salvage as many supplies as you can on the way out.
Once you're past this initial perilous hurdle, the only way to go is down and its here, in Subnautica's breathtaking range of deep-sea trenches and sun-kissed coral reefs, that the game reveals its substantial ambition. Whether you're seeking out underwater biomes, lava fields or a series of winding caverns, the watery environments of Subnautica are overflowing with life of all kinds and it's up to you to divine which of these lifeforms are harmless and which are not.
Beyond the exploration of its underwater realms (fans of fellow indie darling Abzu, will find much to love here), there is a very real survivalist hook at play in Subnautica too, since not only do you have to manage your oxygen supply but you must also craft new items and supplies from raw materials that you find in order to stay alive. In short, a Subnautica PS4 release date is a Good Thing, and we can't wait to hear more.
Subnautica PSVR Support?
It's looking unlikely that Subnautica will support PSVR. In a recent blog post by Unknown Worlds, virtual reality support is not ruled out. However, Hugh from the development team says that a smooth PS4 release is their main priority.
High frame rates are crucial for VR. We are already battling hard achieve stable, consistent FPS above 30 on consoles, and VR requires 60+. Perhaps in the future, once we have achieved strong performance on PS4, we could revisit the question.
Subnautica is currently available on PC. As well as being available for digital download, a physical version will be launched by Gearbox Publishing.
You can find out more about Subnautica on the official PlayStation site.