Subnautica PS5 Review – With the recent release of Subnautica: Below Zero on PS5 and PS4, Unknown Worlds Entertainment have very generously prepared an accompanying PS5 upgrade for the original Subnautica, completely free of charge for existing owners!
We were quite pleased with the first oceanic adventure when it first released on PS4. Now, with the improved hardware of the PS5, we are able to experience Subnautica at a transformative 60 frames per second. Unfortunately, the PS5 upgrade isn't all one might have hoped for. Here we cover a technical review of Subnautica on PS5, but you can check out a full review in our original PS4 review.
Subnautica PS5 Review
---
Oodles Of Compression
The first thing you'll notice upon acquiring the PS5 version is how incomprehensibly small the file size is. No doubt due to the I/O streaming and decompression capabilities of the PS5, Unknown Worlds have managed to reduce the file size by a staggering 75%. As of the most recent PS4 patch, Subnautica stood at 14 gigabytes. On the other hand, The PS5 version can be swiftly downloaded, and sit very comfortably in your storage at a meagre 3.5GB.
Interestingly, load times are certainly significantly improved over the PS4 version but are still comparatively slow next to other PS5 titles. The 20 seconds load time is a welcome improvement over the exhausting 90 seconds on PS4, but it is still somewhat surprising for a game that could fit in its entirety on the PS5's RAM. Of course, it would suggest a complexity in how reduced load times are achieved.
Similar to the sequel, Below Zero, Subnautica features 2 different modes on PS5. Players can choose from a Quality mode that favours higher graphical features or a Framerate mode that takes the gameplay to a refreshing 60 frames per second. Sadly, that's the end of any new feature upgrades. As of launch, there are no DualSense features to speak of, which is a little disappointing.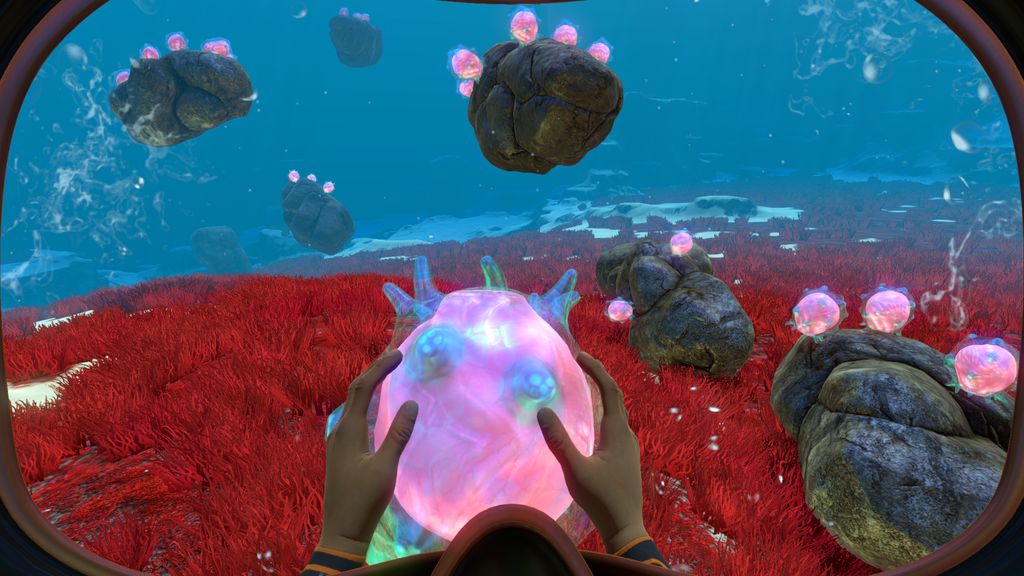 Bumps In The Dive
In terms of what you perceive, there really isn't a lot to distinguish the quality mode from the frame rate one other than the obvious frame rate improvement. Moreover, there's hardly much visual improvement over the PS4 version either. All of the texture detail on PS4 and both modes of PS5 appear to be identical. Similarly, it would appear there hasn't been any improvement to the native resolution, which is unexpected.
There are some very minor visual differences that elevates the PS5 quality mode from the frame rate mode and the PS4 experience. Generally, the lighting has a more realistic effect. The reflections on the surface of the water give some added detail over the unremarkable effect featured on PS4. Similarly, shadows look far more defined on both PS5 modes than their very low-resolution counterpart on PS4.
For the most part, the Quality mode seems to hold 30 FPS very smoothly. However, the frame rate mode is a different story. The game tends to stutter as you move into different areas, which, at a guess, is related to how data is being streamed in as you transition. Not only that, but Subnautica has an unfortunate amount of screen tearing in framerate mode. It is particularly noticeable in enclosed spaces, such as your created bases, and the regularity of these occurrences can be a bit jarring.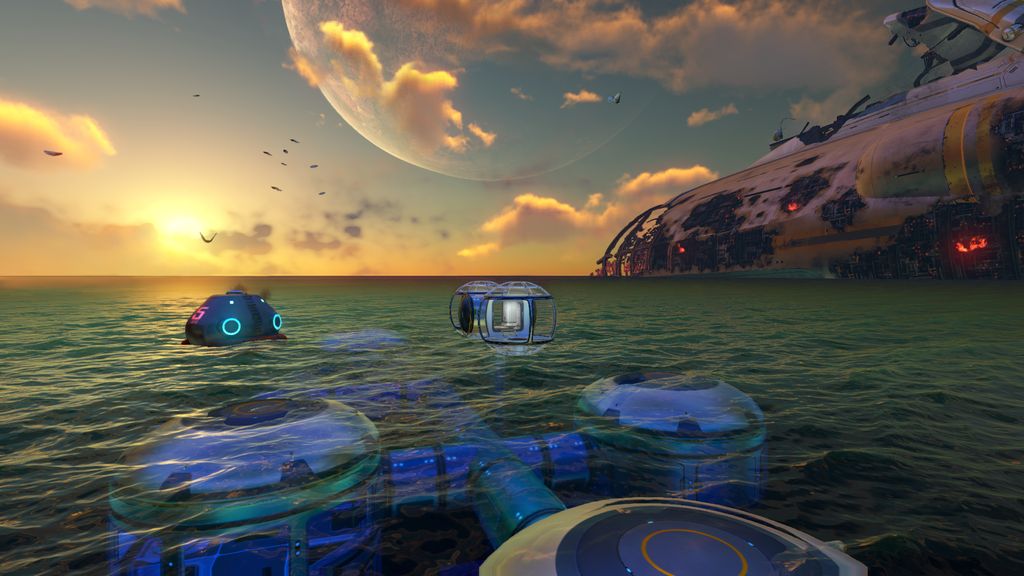 An Underwhelming Upgrade For A Great Game
Overall, it has to be said that the upgrades for Subnautica on PS5 are a little underwhelming, particularly in regards to what it's lacking. Subnautica on PS4 was never really a stunning looking game and could have really benefited from a facelift. Resolution and textures are mostly unimproved, as well as other problems such as pop-in and a short draw distance.
Subnautica: Below Zero, by comparison, looks very similar and yet has a much higher native resolution and better performance. Bearing that in mind, it's difficult to imagine that there isn't significant room for improvement on this PS5 port of Subnautica.
However, it is a free upgrade after all. With that being said, the PS5 version is still the best way to experience the game for Playstation players, and it certainly remains a great game to play. For PS5 owning newcomers to the franchise, this is a worthwhile experience, but we would have to recommend the sequel as a better jumping in point.
Subnautica is available now on PS5.
Review copy redeemed via free upgrade on the PlayStation Store.