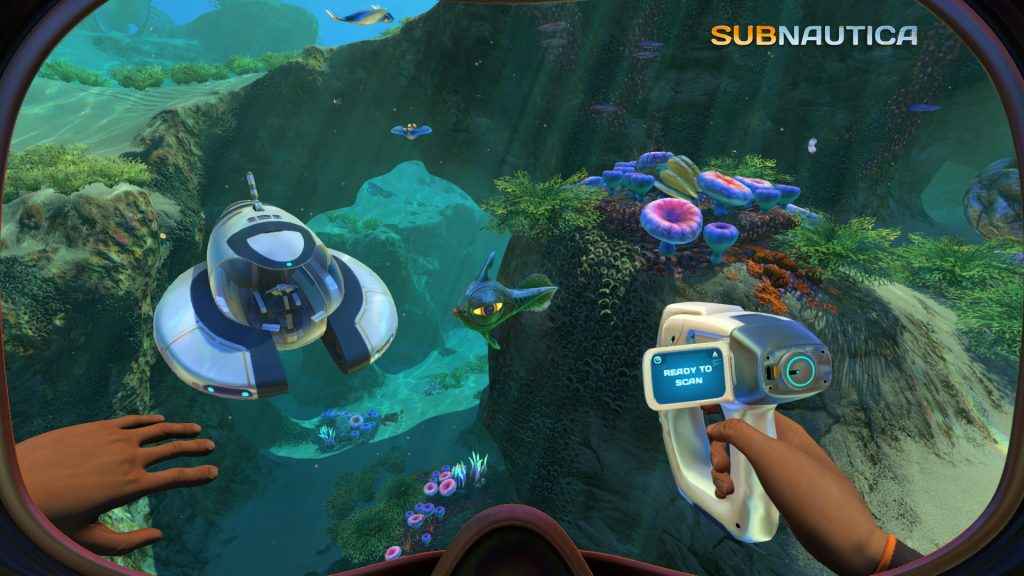 It looks like supremely well received PC underwater adventure Subnautica is due to be ported and released sometime this year, according to a Reddit post from the developer behind the game. Speaking about a possible Subnautica PS4 release date, the developer, going under the Reddit ID of 'Flayra', said that "we're hopefully coming to PS4 as well this year", stoking the now very likely possibility that we could see the game on Sony's console before the year is out.
A Possible Subnautica PS4 Release Date In 2018 Is Good News Indeed
For those who are sat staring at their screens, wondering what the fuss is all about, Subnautica has been doing the rounds in Early Access on PC for the last couple of years and has built up a reputation as a superb effort and currently holds an "Overwhelmingly Positive" review average on Steam.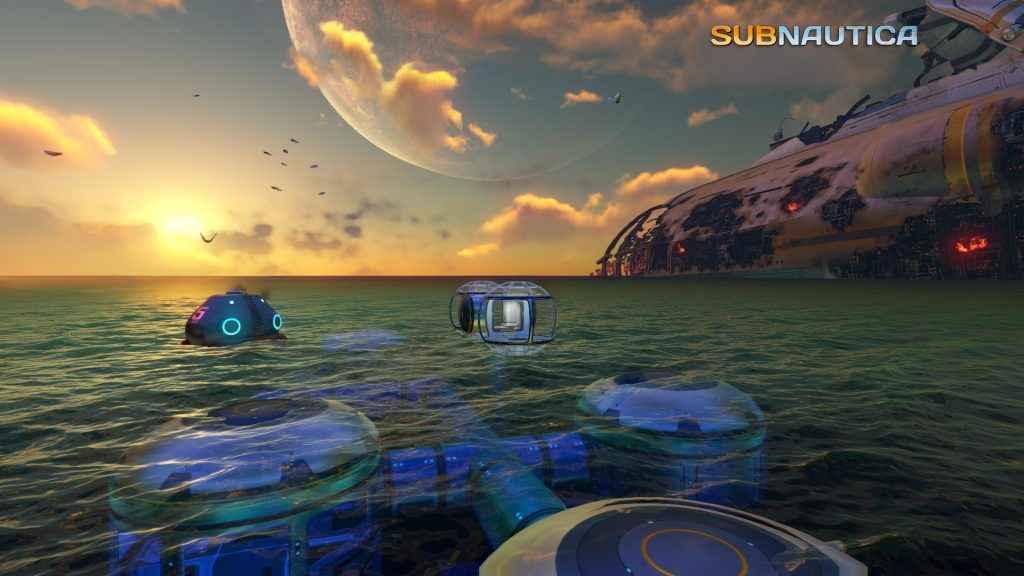 A first-person underwater adventure, Subnautica casts players as an explorer who has crash-landed on an alien planet. With water leaking in and death seemingly imminent, you must scramble to not only escape the wreckage of your ship, but also salvage as many supplies as you can on the way out.
Once you're past this initial perilous hurdle, the only way to go is down and its here, in Subnautica's breathtaking range of deep-sea trenches and sun-kissed coral reefs, that the game reveals its substantial ambition. Whether you're seeking out underwater biomes, lava fields or a series of winding caverns, the watery environments of Subnautica are overflowing with life of all kinds and it's up to you to divine which of these lifeforms are harmless and which are not.
Beyond the exploration of its underwater realms (fans of fellow indie darling Abzu, will find much to love here), there is a very real survivalist hook at play in Subnautica too, since not only do you have to manage your oxygen supply but you must also craft new items and supplies from raw materials that you find in order to stay alive. In short, a Subnautica PS4 release date is a Good Thing, and we can't wait to hear more.
Subnautica is currently available on PC.
Source: Reddit