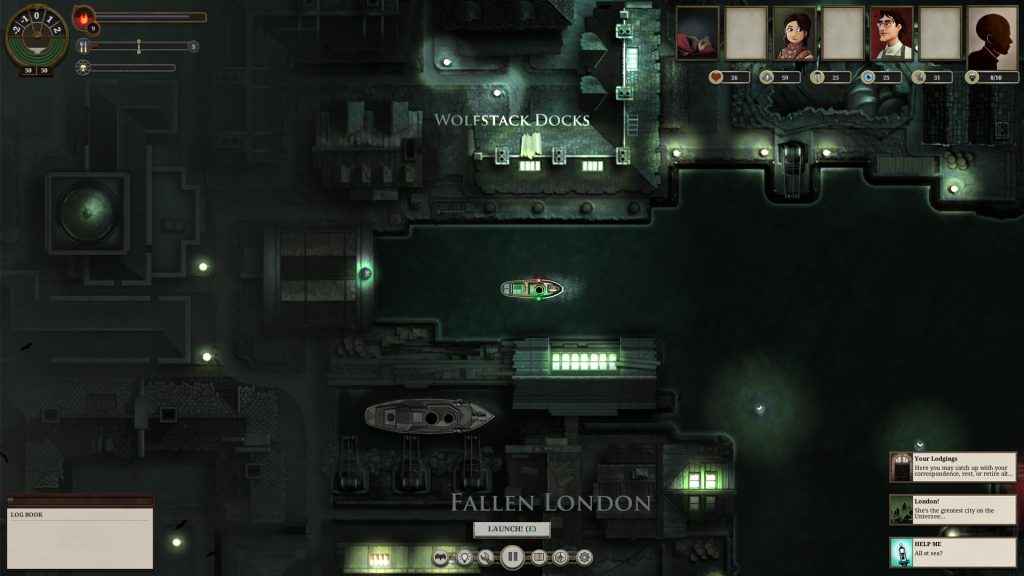 Sunless Sea PS4 has been announced by developer Failbetter Games via a brand-new trailer. Marking the game's first console port to date.
No release window, let alone a specific date, has been provided as of yet, but we do know the PS4 port will include everything contained in the game's first DLC expansion, Zubmariner.
Sunless Sea PS4 – A game of discovery, loneliness and frequent death
Before we get onto the DLC content, however, it's probably sensible to say a few things about the base game for those who're unfamiliar with Failbetter's atmospheric survival-horror-roguelike hybrid.
Set in the Victorian-Gothic underworld of Fallen London, Sunless Sea is a game of exploration and discovery in which every one of your choices – from the style of your hat to the price of your soul – has a consequence.
With your crew of fellow seafarers by your side, Sunless Sea is a game of exploration and discover that gradually unfolds across multiple unique playthroughs. Ensuring each player is able to forge their own distinctive, path through the Unterzee.
A full description is available over on the Sunless Sea website.
The Zubmariner Edition
Described as deeper, darker, and more marvellous than anything you've seen before, the Zubmariner DLC, meanwhile, invites players on a journey to explore the depths of the deep Zee in search of the legendary fortunes said to lie beneath the waves, awaiting those who are brave enough to confront the aberrant societies, Wreckers, and Drownies that lurk in the dark.
The Zubmariner DLC also includes:
11 new underzee ports, each with their own tales and opportunities for the enterprising Trespasser
New enemies to face, from the cunning Wreckship to the inexorable Constant Companion
Even more beautiful, hand drawn art
The opportunity to Convert your ship into a zubmarine and dive anywhere in the open water, discovering new cities, zee-beasts and environments that will terrify your crew and slake your hunger
We can't wait to get our hands on this one, so naturally we'll be sharing a release date and any other important info as soon as it becomes available.