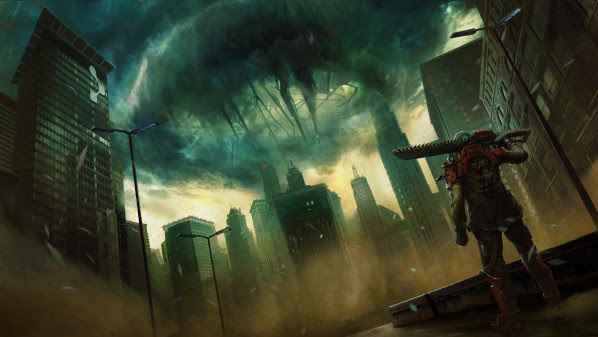 Publisher Focus Home Interactive and developer Deck13 have announced a sequel to The Surge, coming to PS4 some time in 2019.
The announcement came as Focus Home Interactive kicked off its 'Le What's Next de Focus' event in Paris, France
The Surge 2 will take Deck13's hardcore combat adventure from the confines of a hundred similar warehouse and out into the sprawling ruins of a devastated city, full of opportunities to hobble your enemies via the patented limb-targeting system found in the first game.
The press release gives a bit more detail, so here's the juiciest bits for your viewing pleasure.
The Surge 2 keeps what fans and critics loved about the original - hardcore combat utilizing a unique, dynamic limb targeting system and deep character progression - while also expanding greatly upon the formula. The Surge 2 takes place in a brand new environment: a sprawling, devastated citywith larger and more ambitious level design, made possible by Deck13's upgraded and improved engine. Combat is more brutal and tactical than ever, with even more options thanks to an expanded limb targeting system. In addition, more abilities, weapons, implants, and drones give players a vast arsenal to build their character with, in their fight against the array of diverse new enemies and bosses.
It's only the tip of the iceberg for information on the title though, as the statement goes on to promise more details on The Surge 2 in the next few days. Developer Deck13 will be talking to the press about it during the aformentioned 'Le What's Next de Focus' event.
The Surge is, in fairness, a bit of a flawed gem. It has some interesting ideas for its brutal and unrelenting combat encounters, and the mechanised human story backdrop is a decent one. Yet sadly, the level and enemy design were not of a high or varied standard.
In our review, Garri Bagdasarov said of the original 'The Surge started off great. The combat was fun, the story seemed interesting, and the crafting was enjoyable that is until I got a dozen or so hours into it where everything went from being doable to insanely hard, grindy, and uninspiring.'
Lots to improve upon then!