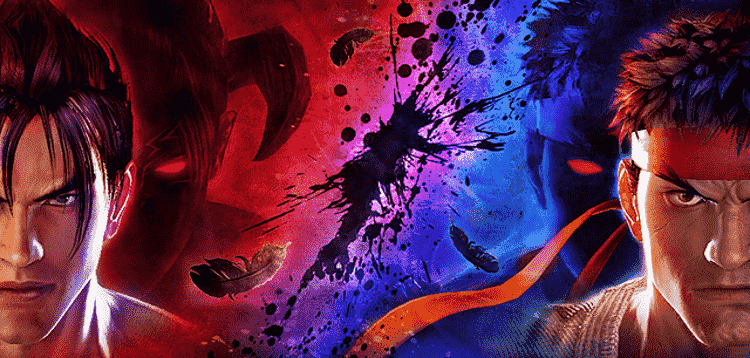 Bandai Namco Games' Katsuhiro Harada has cast doubt over a Tekken x Street Fighter release, noting the success of the critically acclaimed Tekken 7 has made the crossover brawler 'harder to justify.'
Tekken x Street Fighter Release May Not Happen After All
Tekken x Street Fighter was announced way back in 2010 during the San Diego Comic-Con, during which Capcom and Namco also unveiled Street Fighter x Tekken. That game eventually came out in 2012, but Tekken x Street Fighter has remained in limbo ever since.
Now, speaking to VGC, Harada-san has indicated that the game may not see the light of day at all.
"Tekken 7 is very successful as a service game with its DLC. That makes it much harder to justify releasing another game, while Tekken 7 is still doing so well," he said.
"I was excited about [Tekken X Street Fighter] and I have passion for it, but my logical and business thinking has me wondering if I really should do it," continued Harada.
Tekken x Street Fighter is the companion title to Street Fighter x Tekken, in the sense it is meant to utilise a 3D game engine similar to the Tekken games. We've already caught a glimpse of how Street Fighter characters will function in this respect, thanks to Akuma being a playable character in Tekken 7.
Tekken x Street Fighter Roster Was Decided Years Ago
Still, Namco has remained largely tight-lipped about the crossover fighting game. Back in 2016, Harada revealed that the project was around 30% complete, but little else has been revealed on the game. At one point, it had around 40 people working on it, and Harada once described it as a 'long-term project.
Harada has previously said that the roster for Tekken x Street Fighter has been decided, although we don't actually know who will be featured in the game. However, it's fair to assume staples such as Kazuya, Jin, Paul, Yoshimitsu, and Nina will feature.
Until then, do yourself a favour and play Tekken 7.