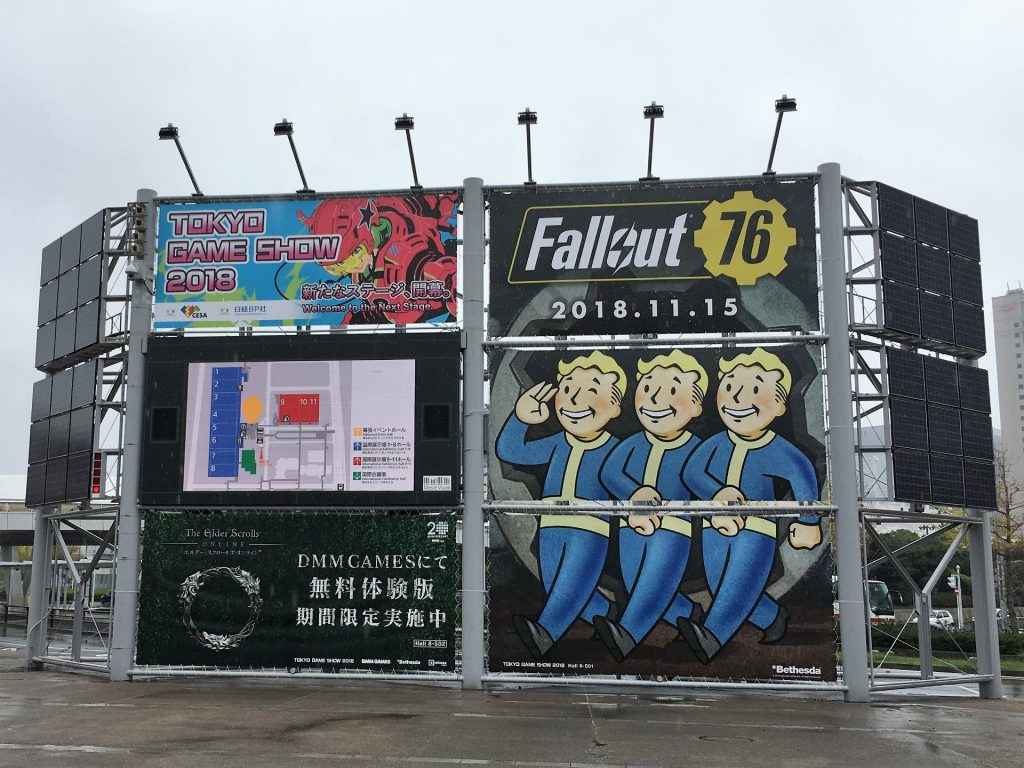 America has E3. Europe has Gamescom and Paris Games Week. And in Japan, there's Tokyo Game Show at the Makuhari Messe. Games are of course big in the Land of the Rising Sun. Publishers and manufacturers from Japan, Asia, and around the world came to show off their latest games and products. TGS 2018 saw attendance jump 17.5% to total 298,690 attendees over the four-day period. The first two days are open to press while the weekend is open to the public. Let's get scratchin'!
Right out of the nearby train station, Rockstar had representatives handing out stickers and brochures about none other than one of the biggest games of the year: Red Dead Redemption 2.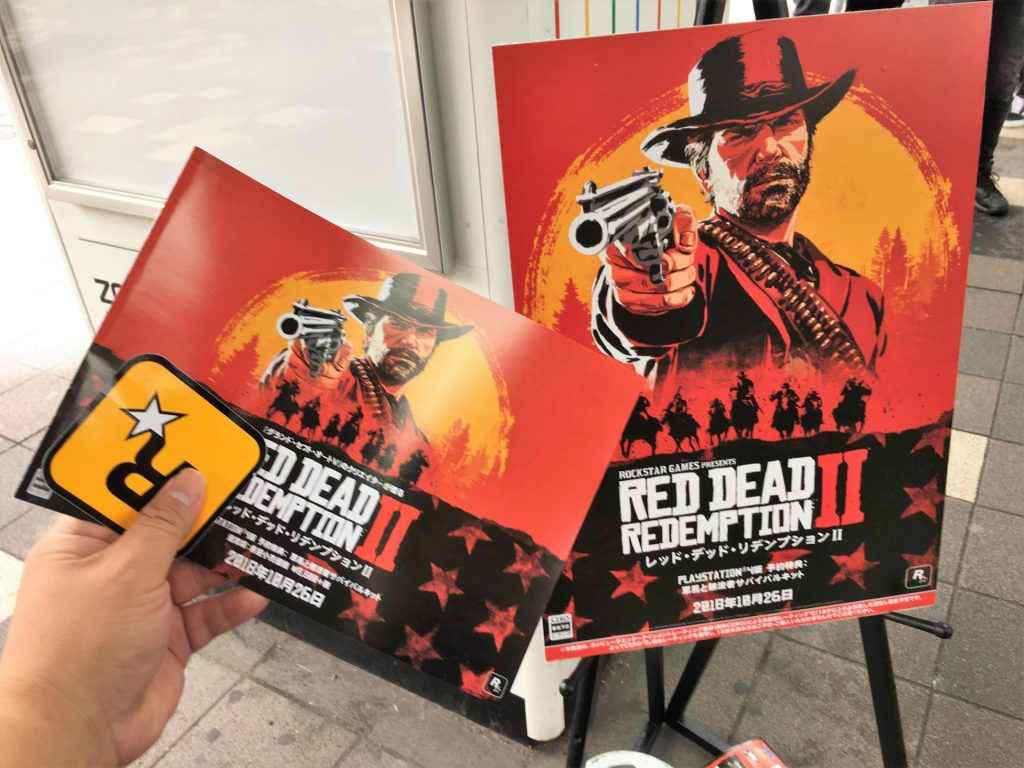 On the way to the Makuhari Messe venue, there were statue displays for the PS4 games Border Break and SteelRats.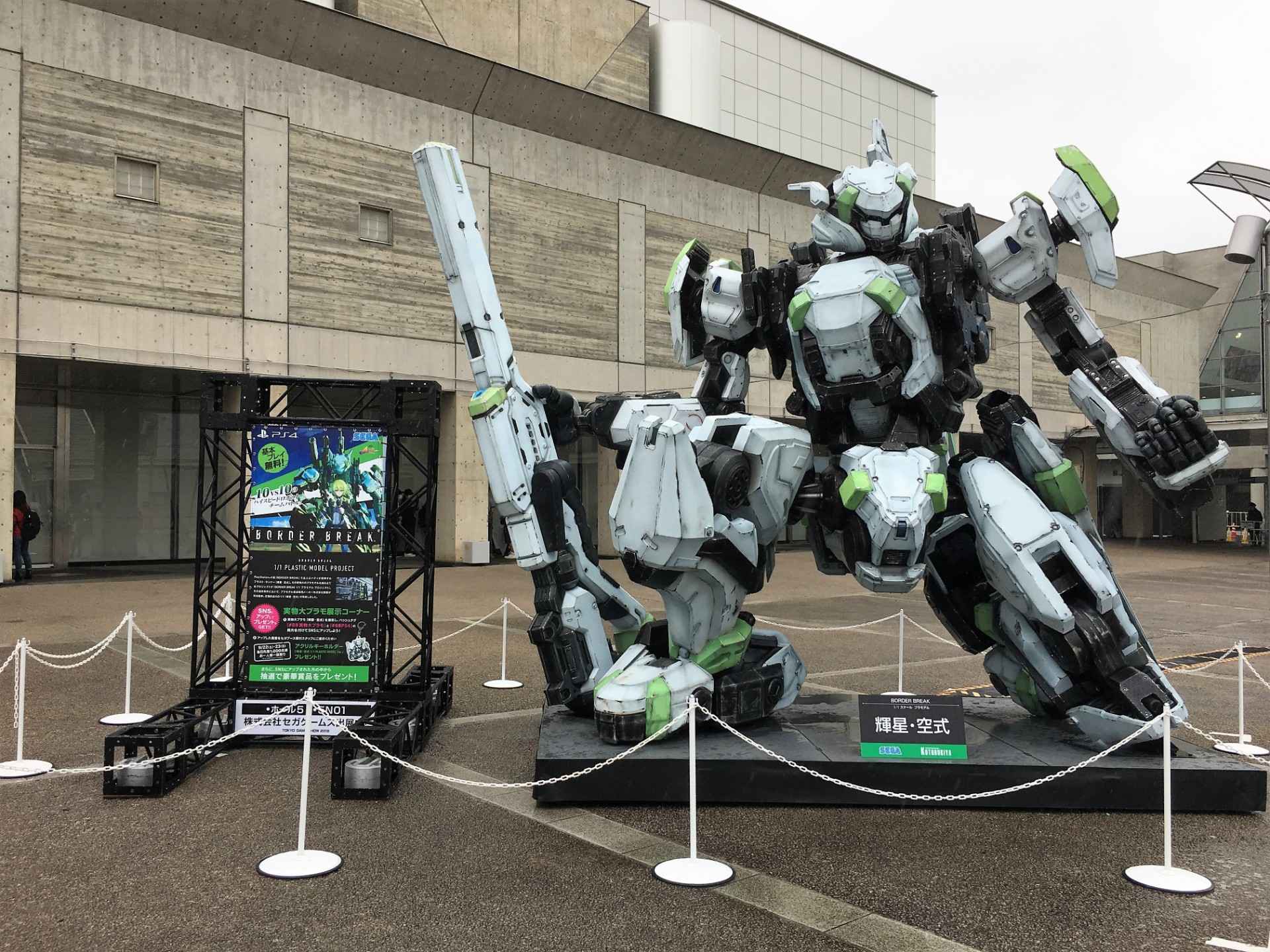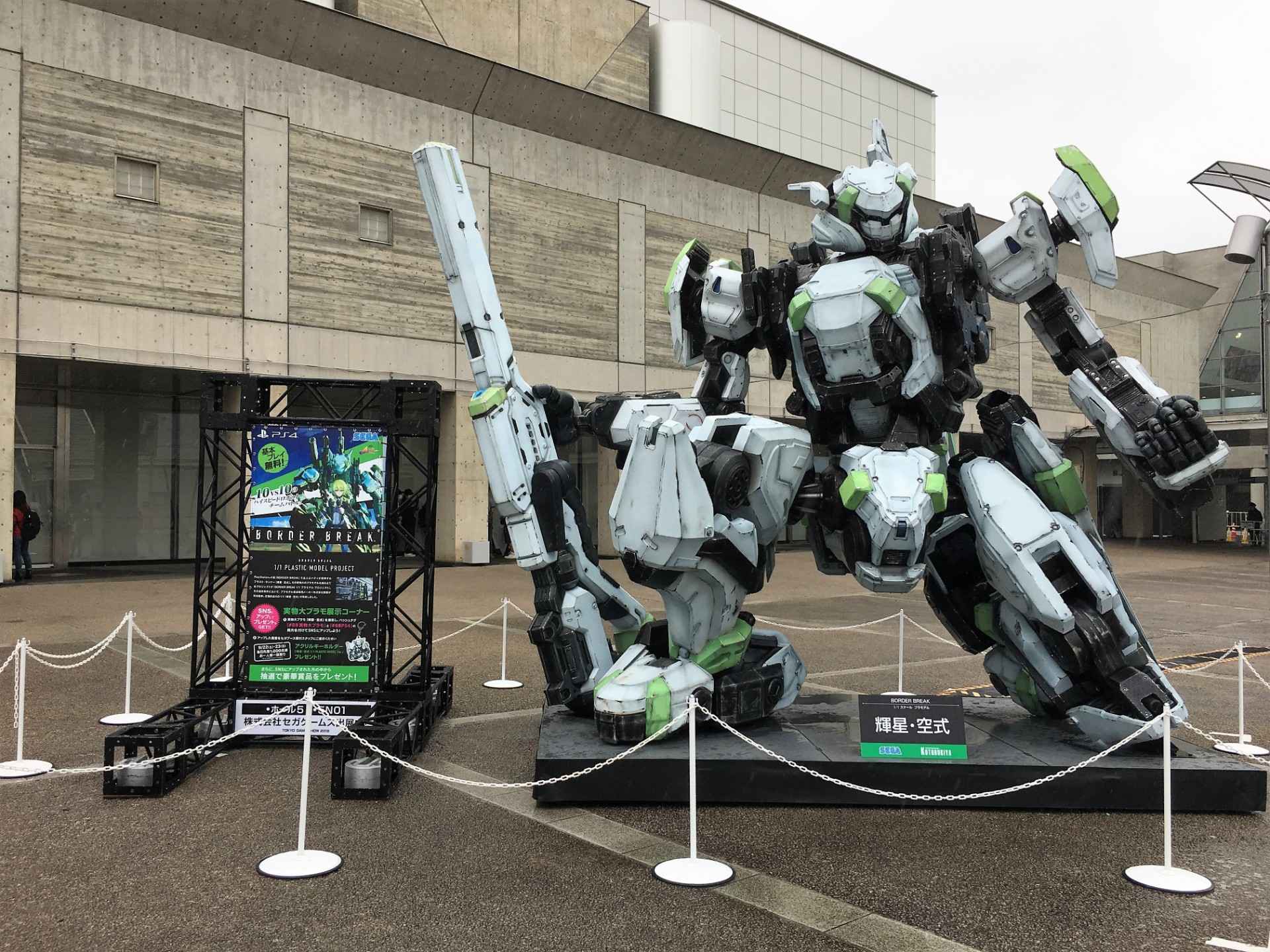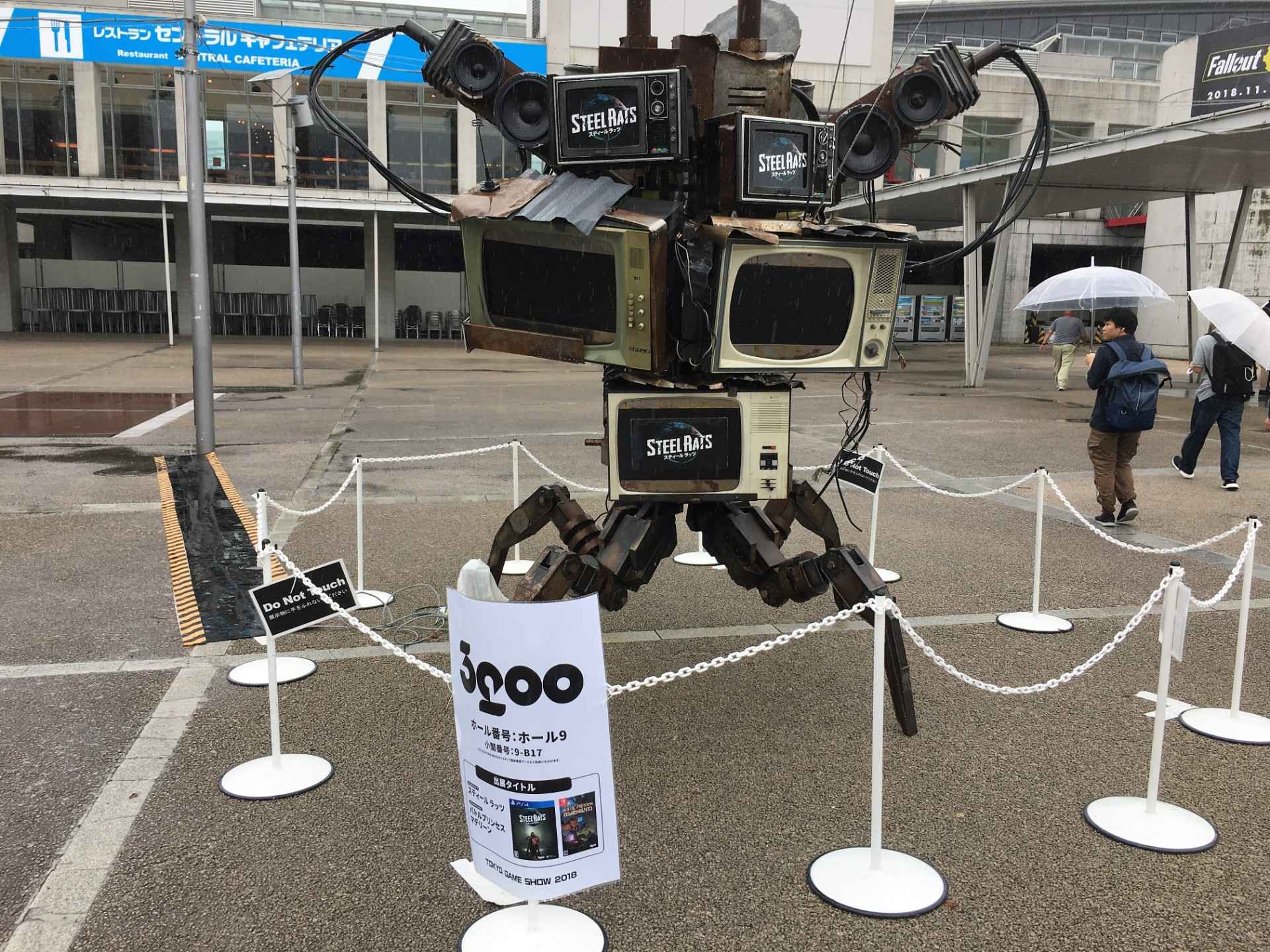 PlayStation
First up on the show floor, let's check out the PlayStation TGS booth – this is PSU after all!
One of the most-anticipated (and certainly unique) first-party projects Sony is funding is Death Stranding by Metal Gear creator Hideo Kojima ans his studios Kojima Productions. An incredibly detailed, life-size station of the protagonist Sam Porter Bridges (played by The Walking Dead's Norman Reedus) was standing at the PlayStation booth for photos.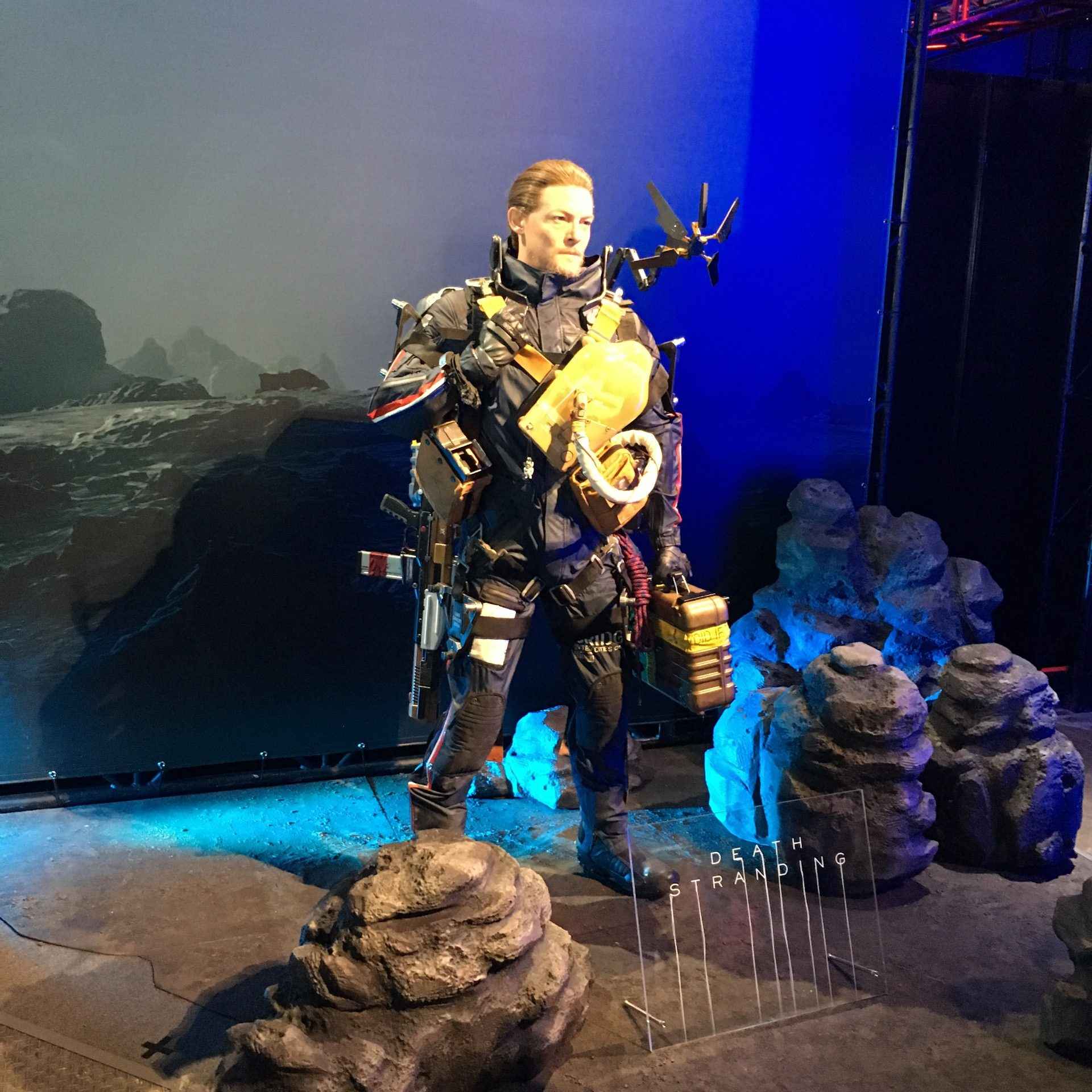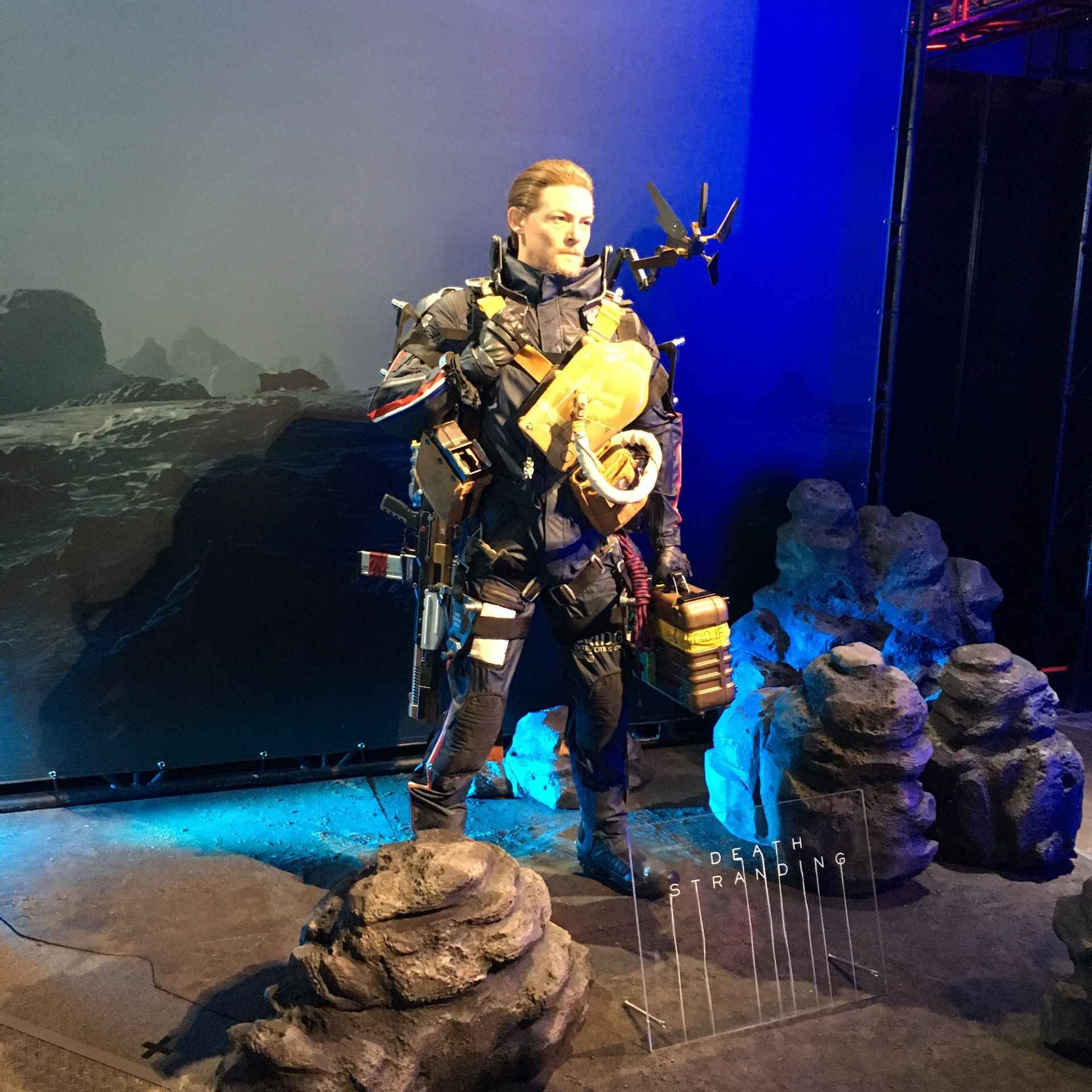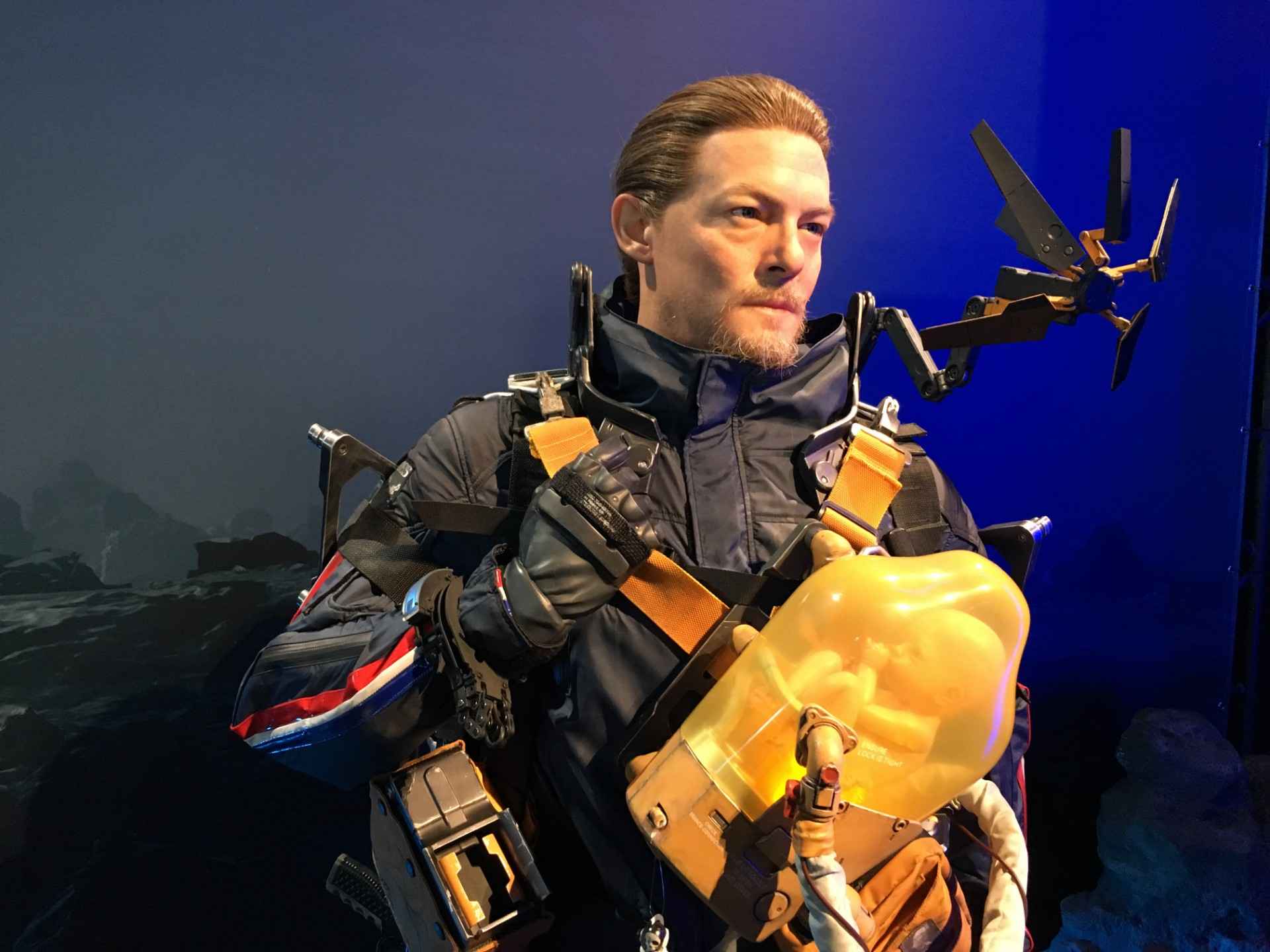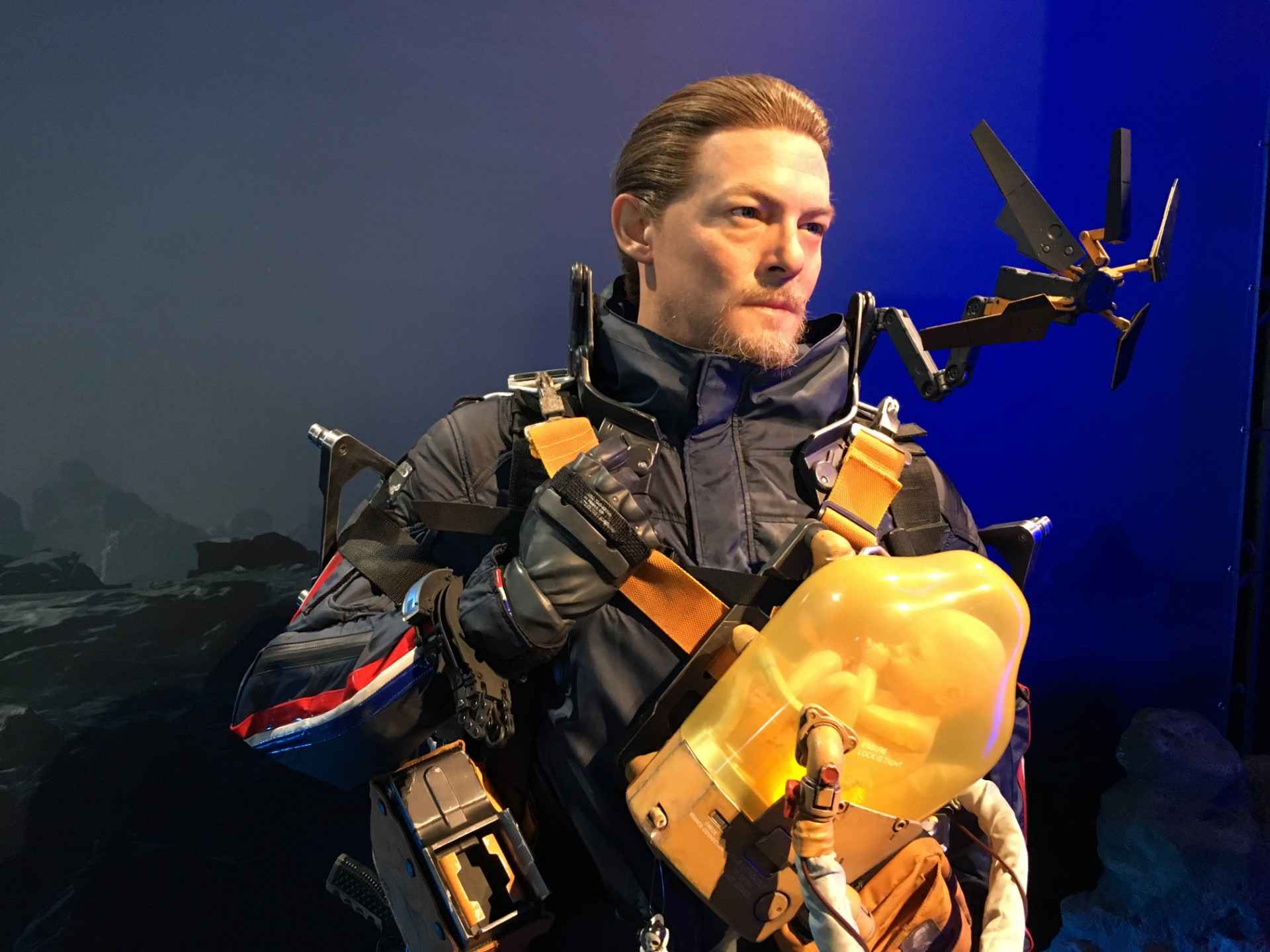 Kingdom Hearts III hype was at an all-time high at TGS and Sony capitalized on that with several demo stations and a keyblade photo op for visitors.
In honor of the long-awaited sequel, there will be special edition Kingdom Hearts III-themed PS4 slim and PS4 Pro consoles released. Both could be seen in-person.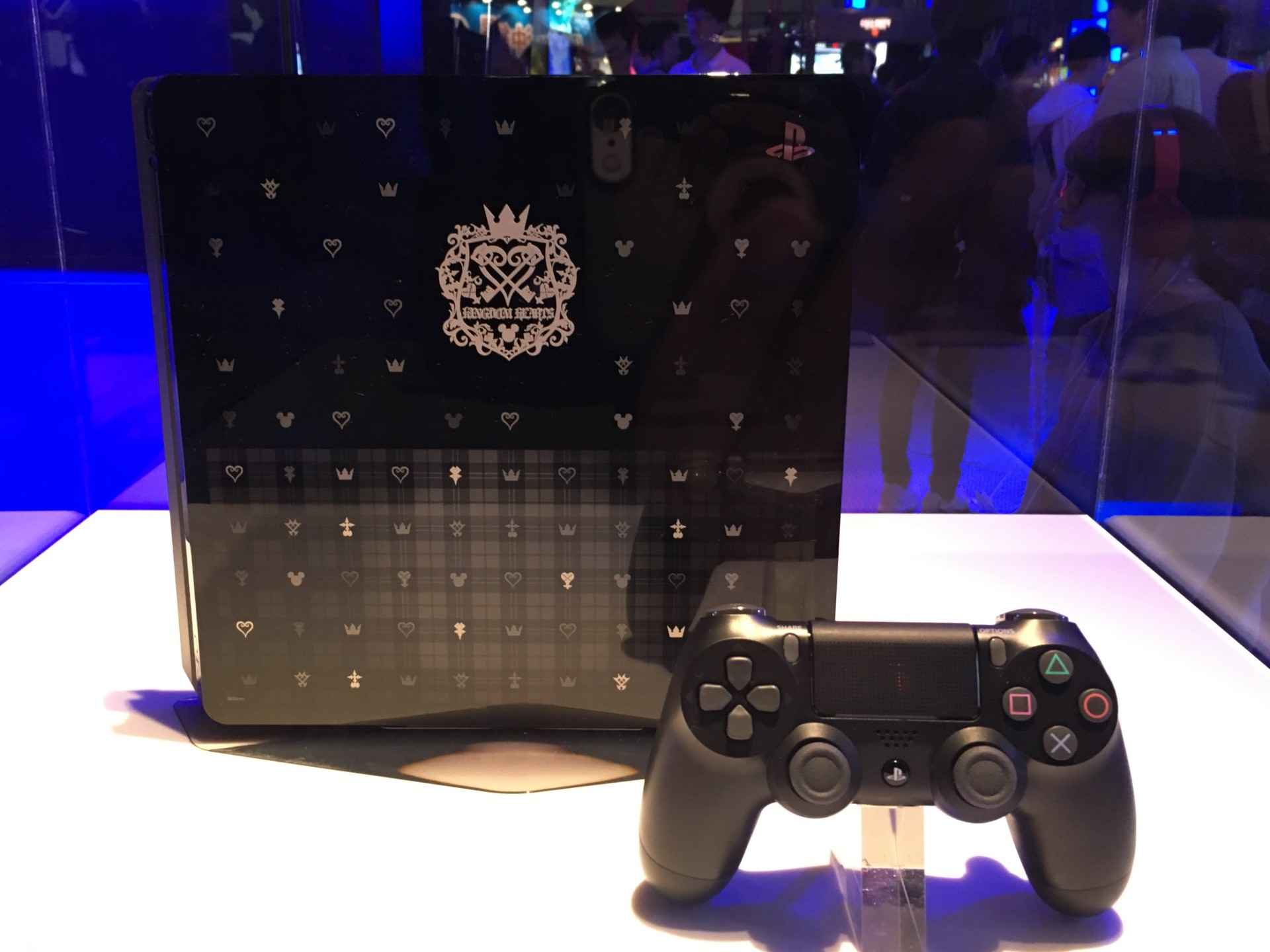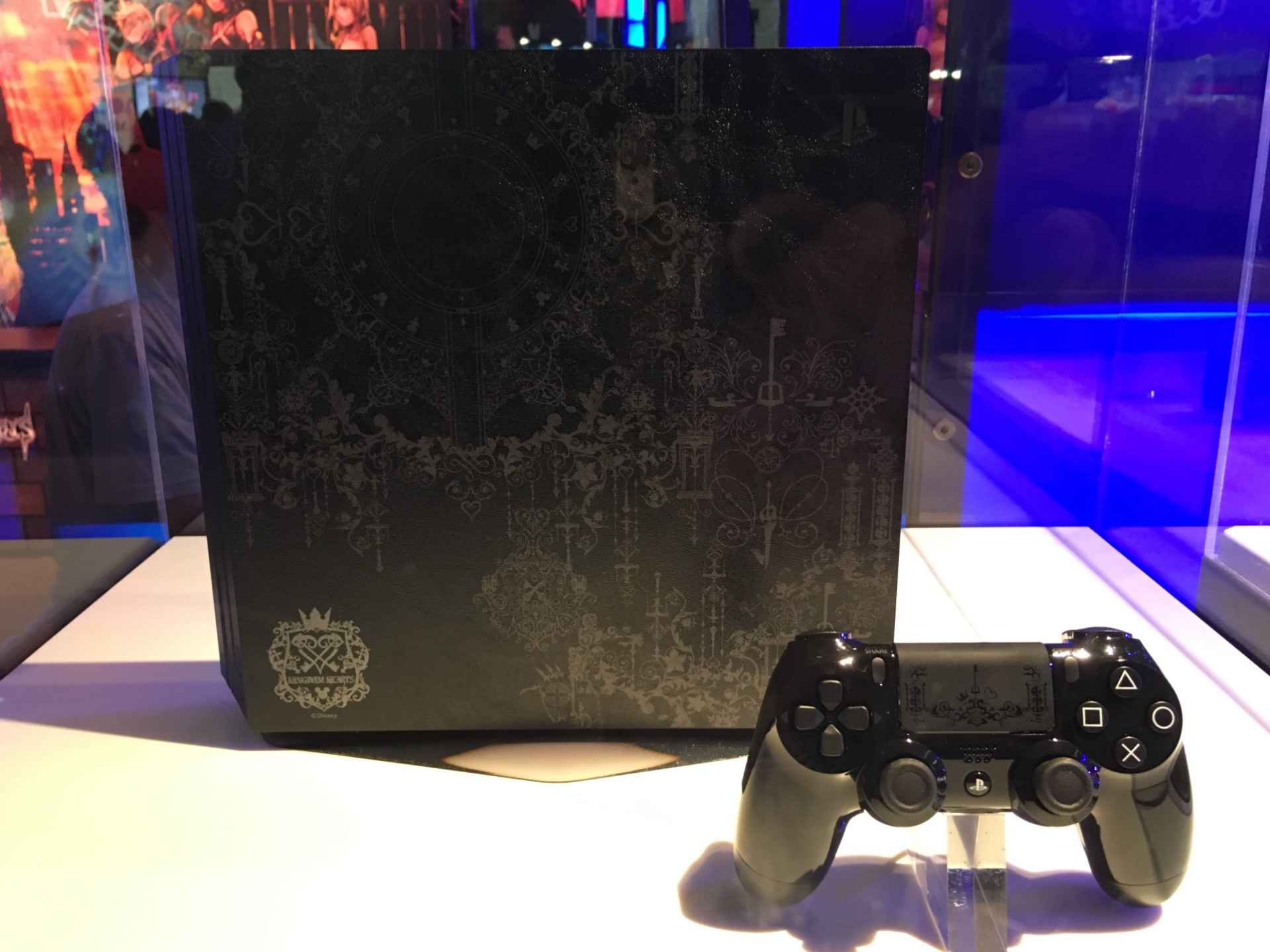 Sekiro: Shadows Die Twice, the next game by Dark Souls director Hidetaka Miyazaki and studio FromSoftware, had a cool statue at the PlayStation booth.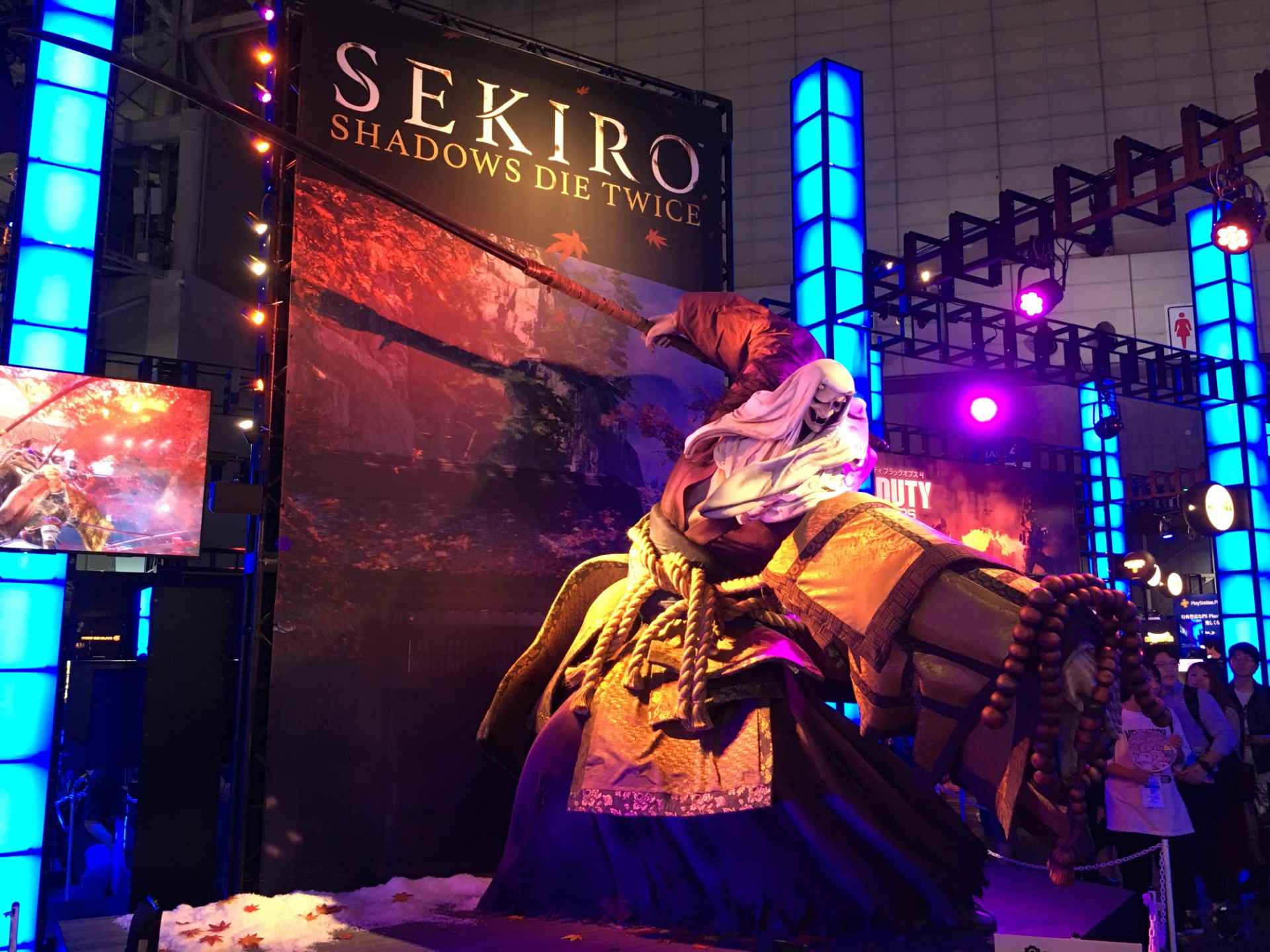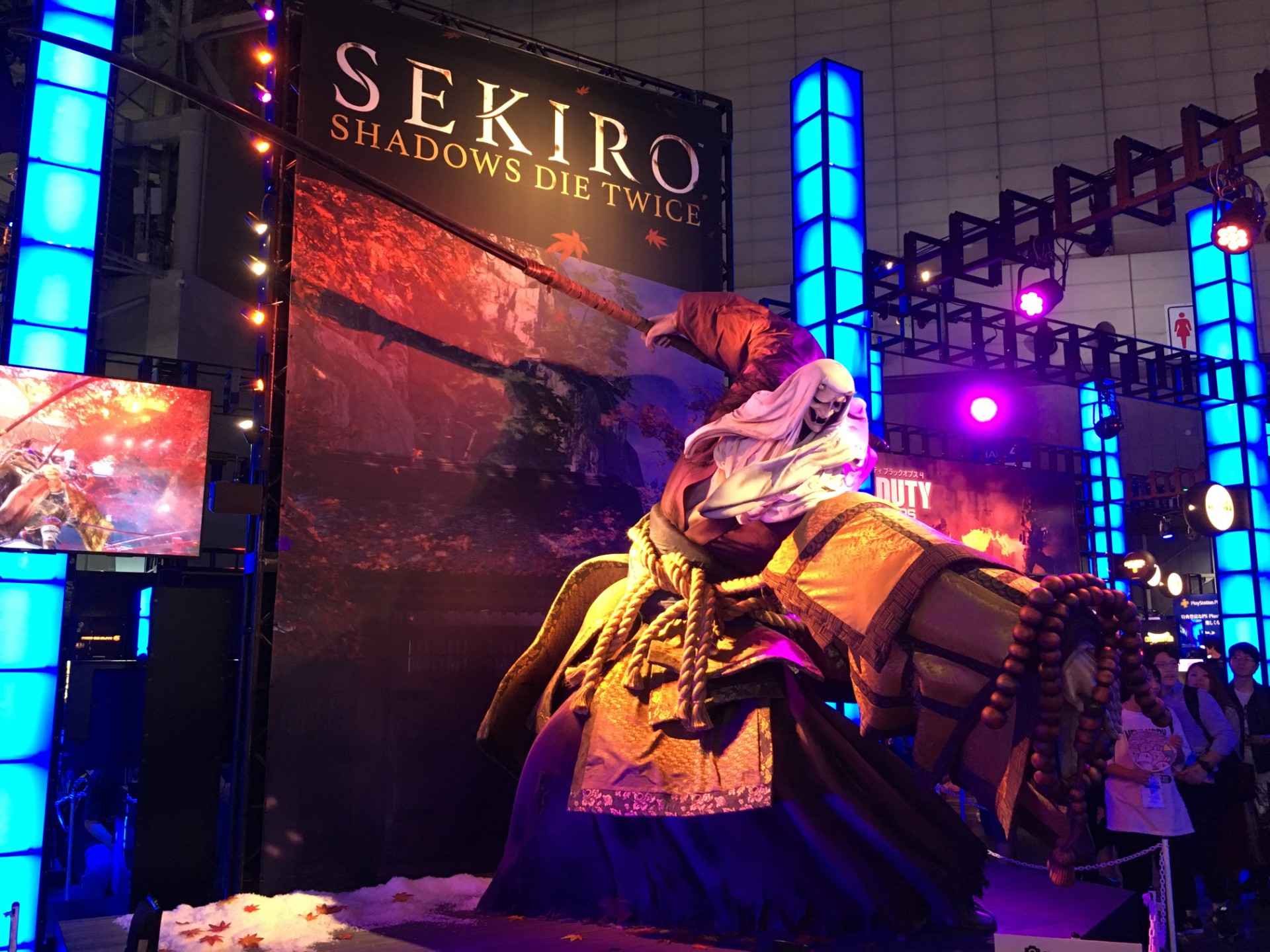 PlayerUnknown's Battlegrounds
PUBG had a massive booth setup for esports competition.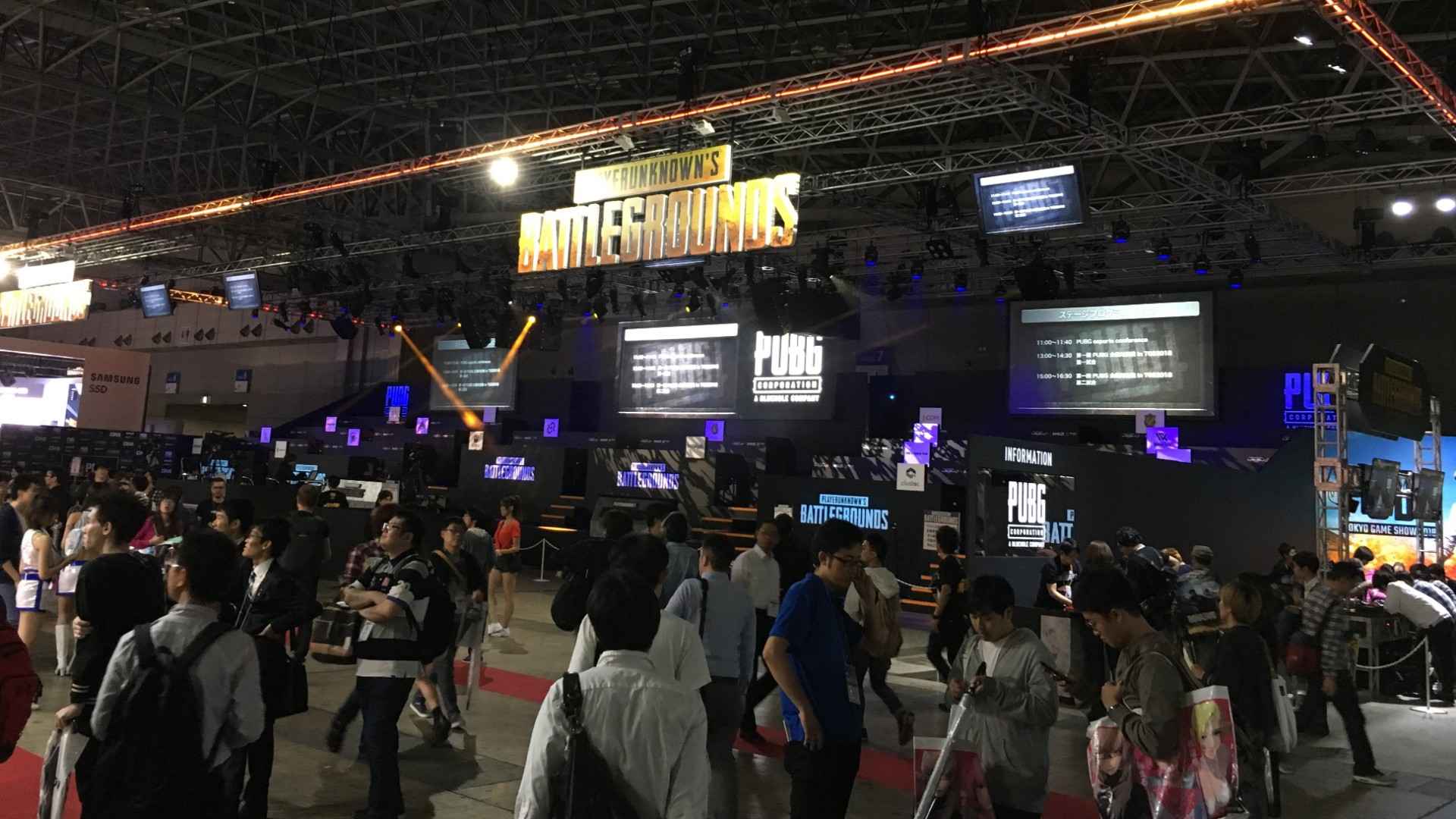 Capcom
The recently announced Devil May Cry 5 took up a good chunk of Capcom's booth.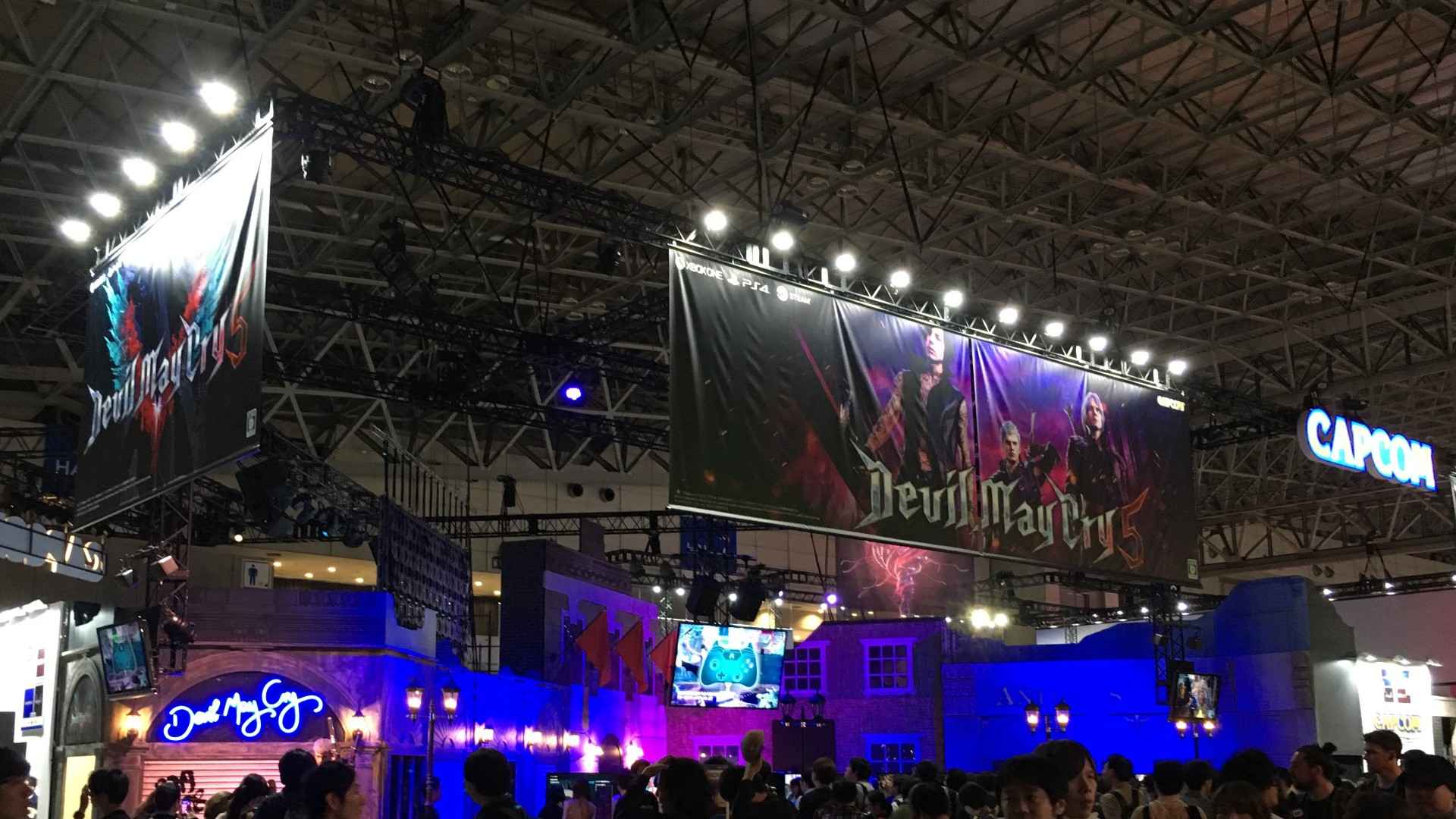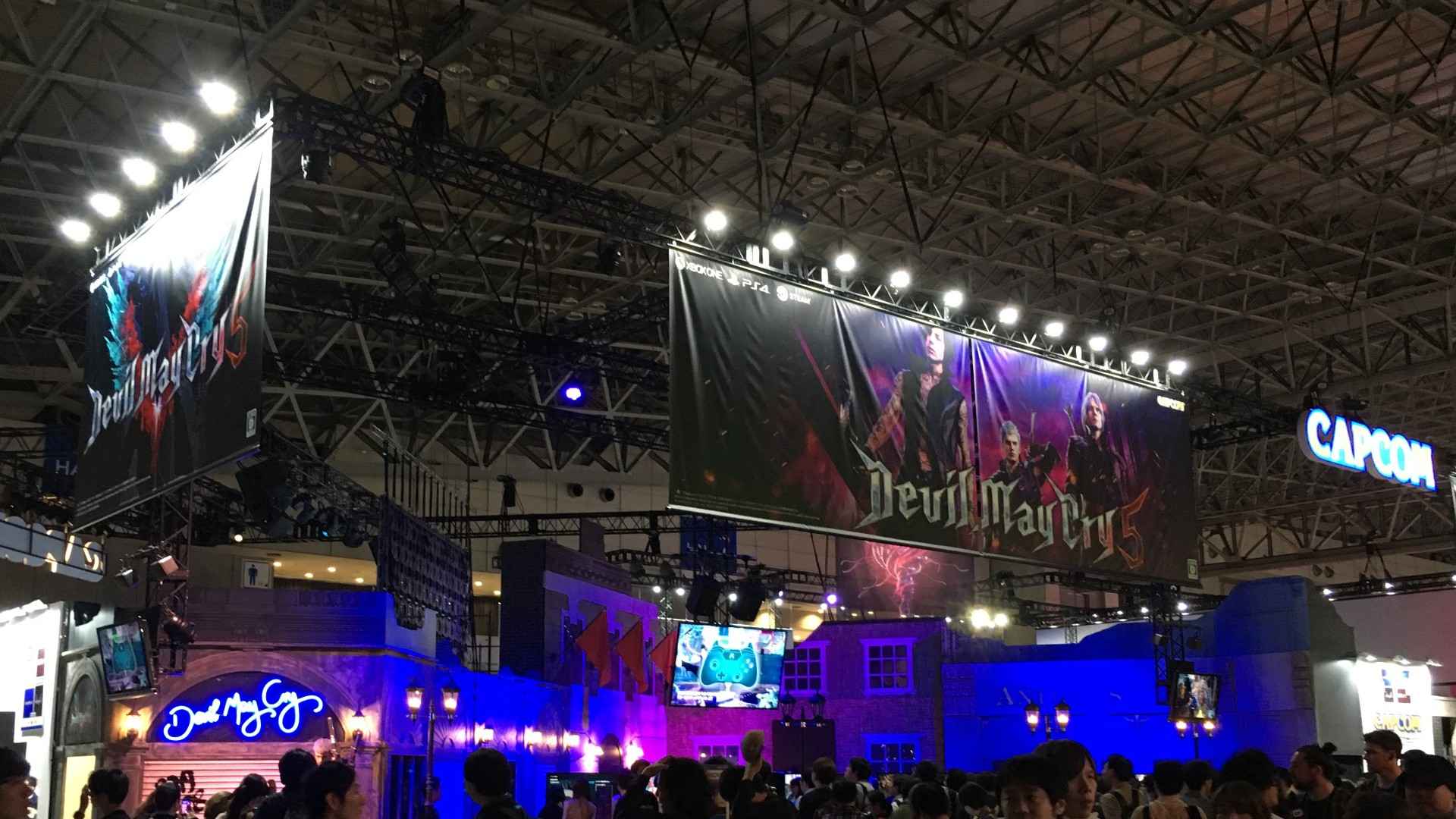 However a large amount of Capcom's place was taken up by the stunning Resident Evil 2 remake.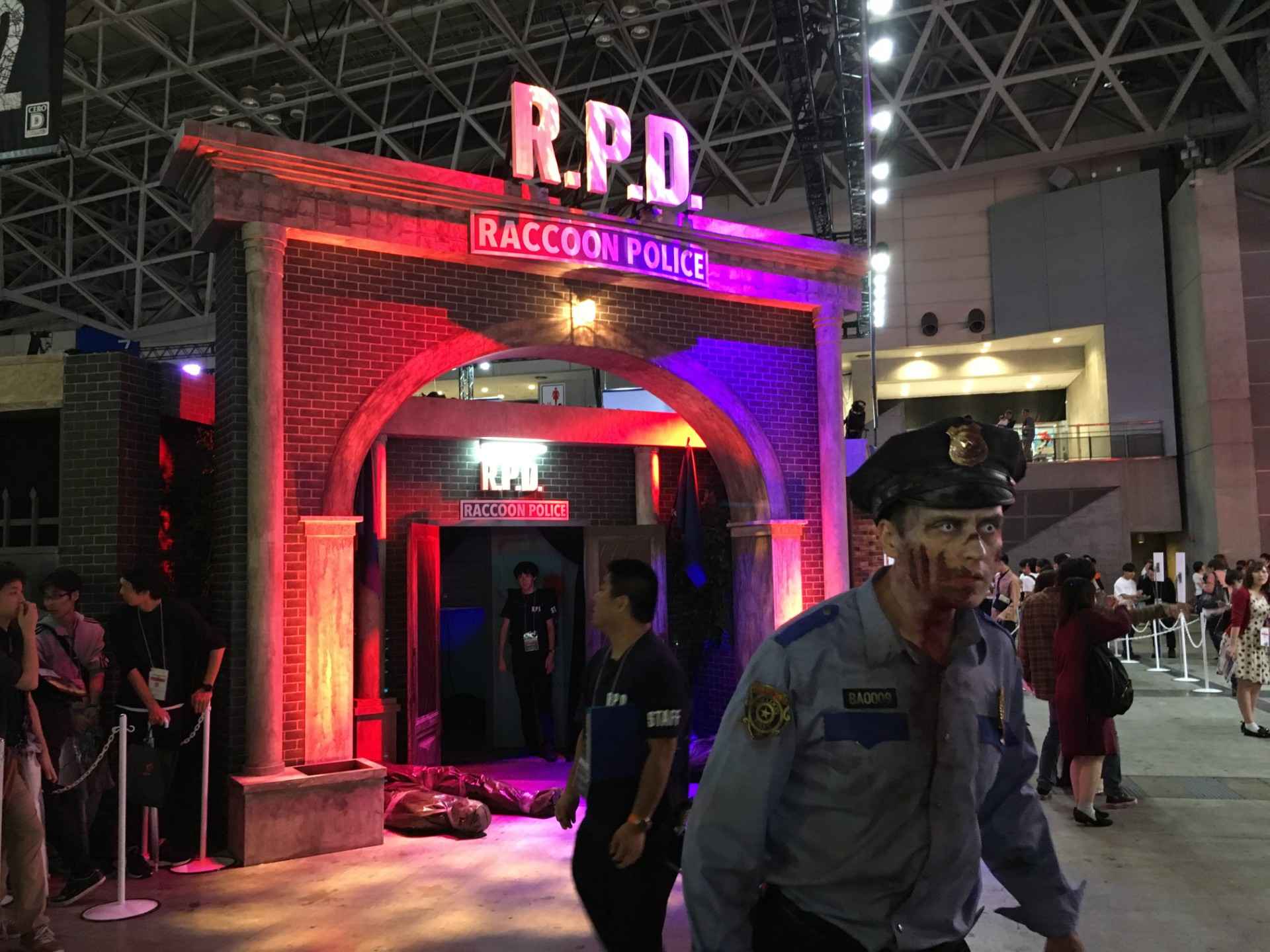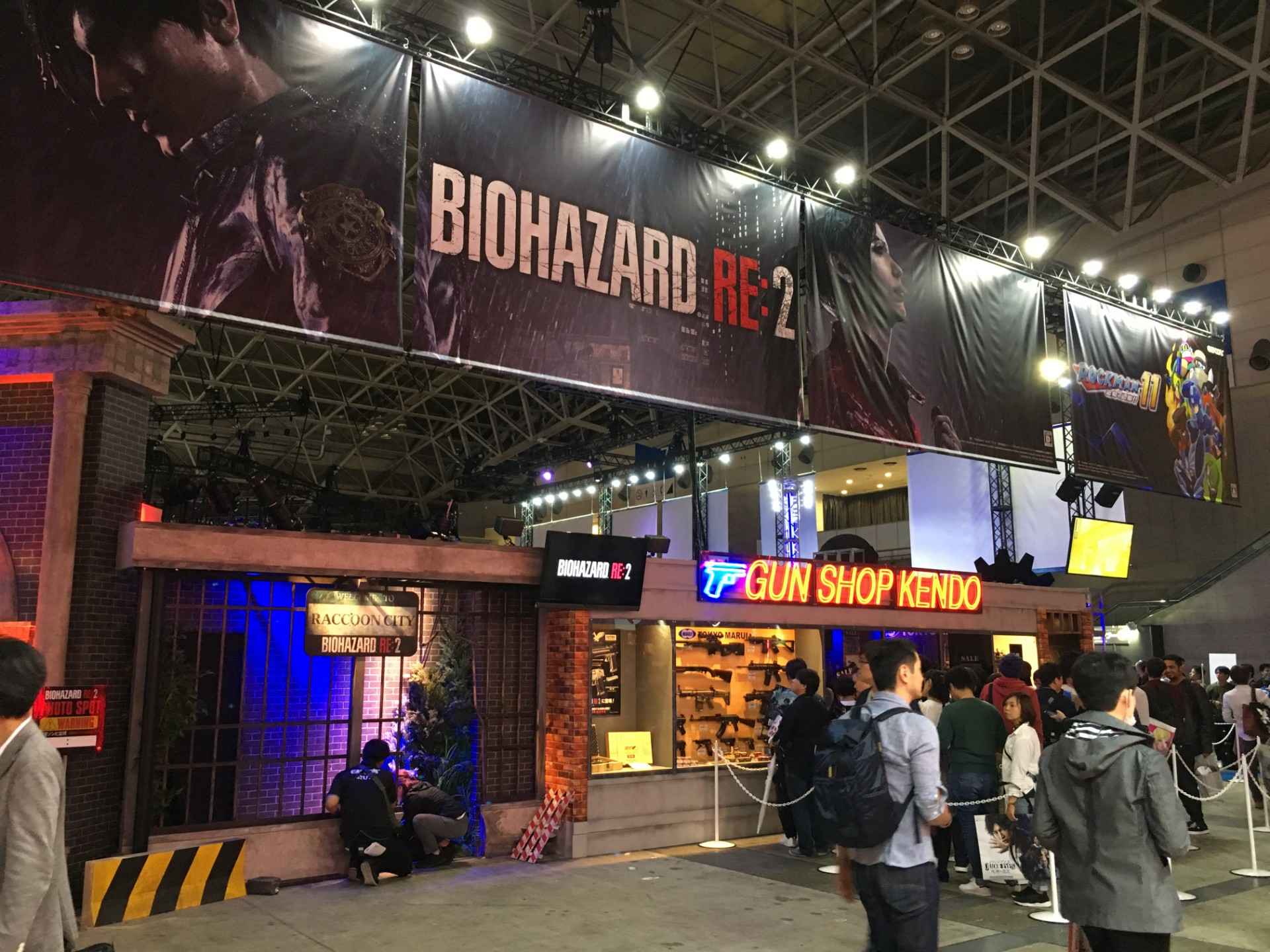 For those wanting to try their sharpshooting skills in real life, Capcom had a Resident Evil-themed airsoft range.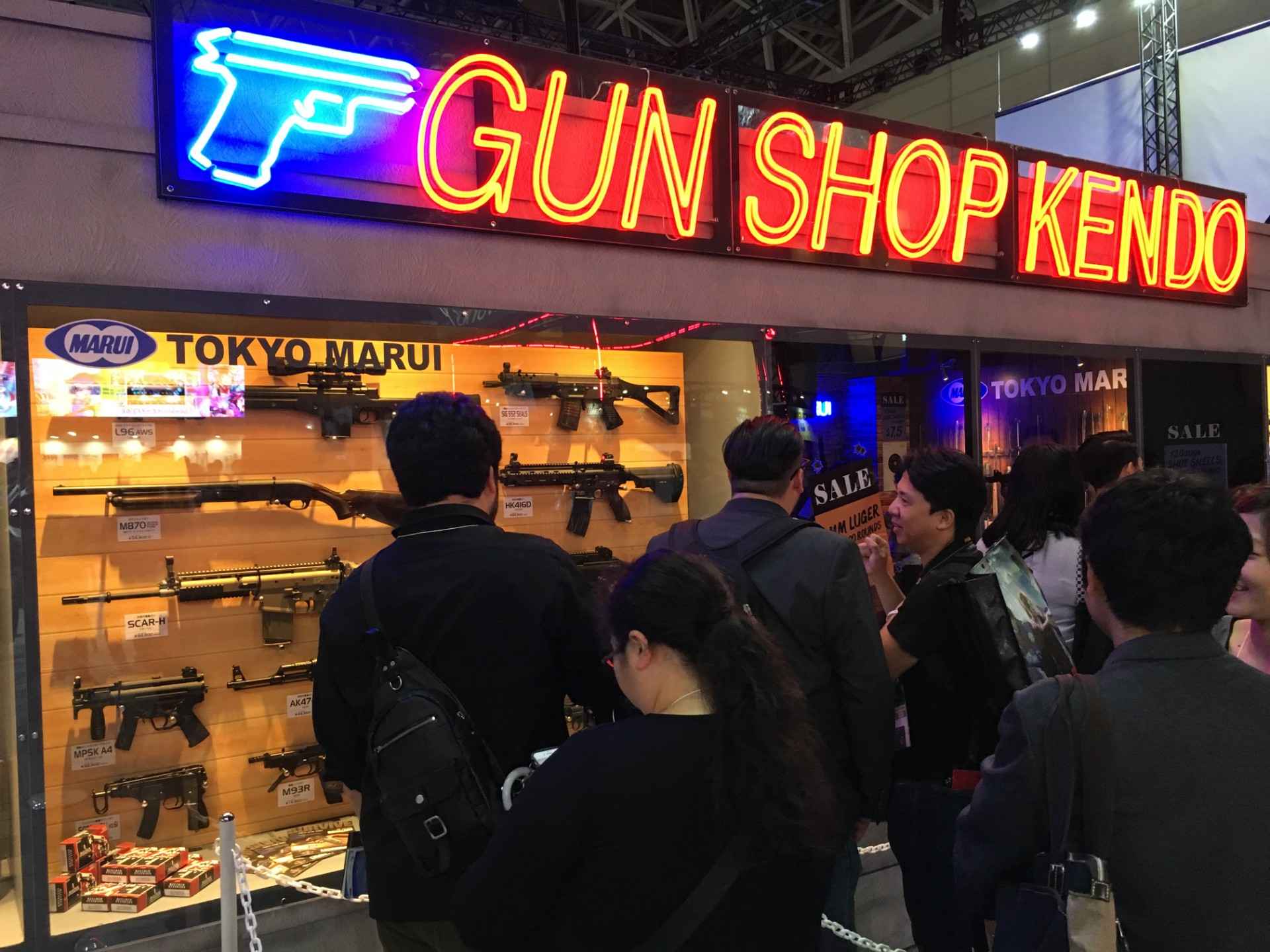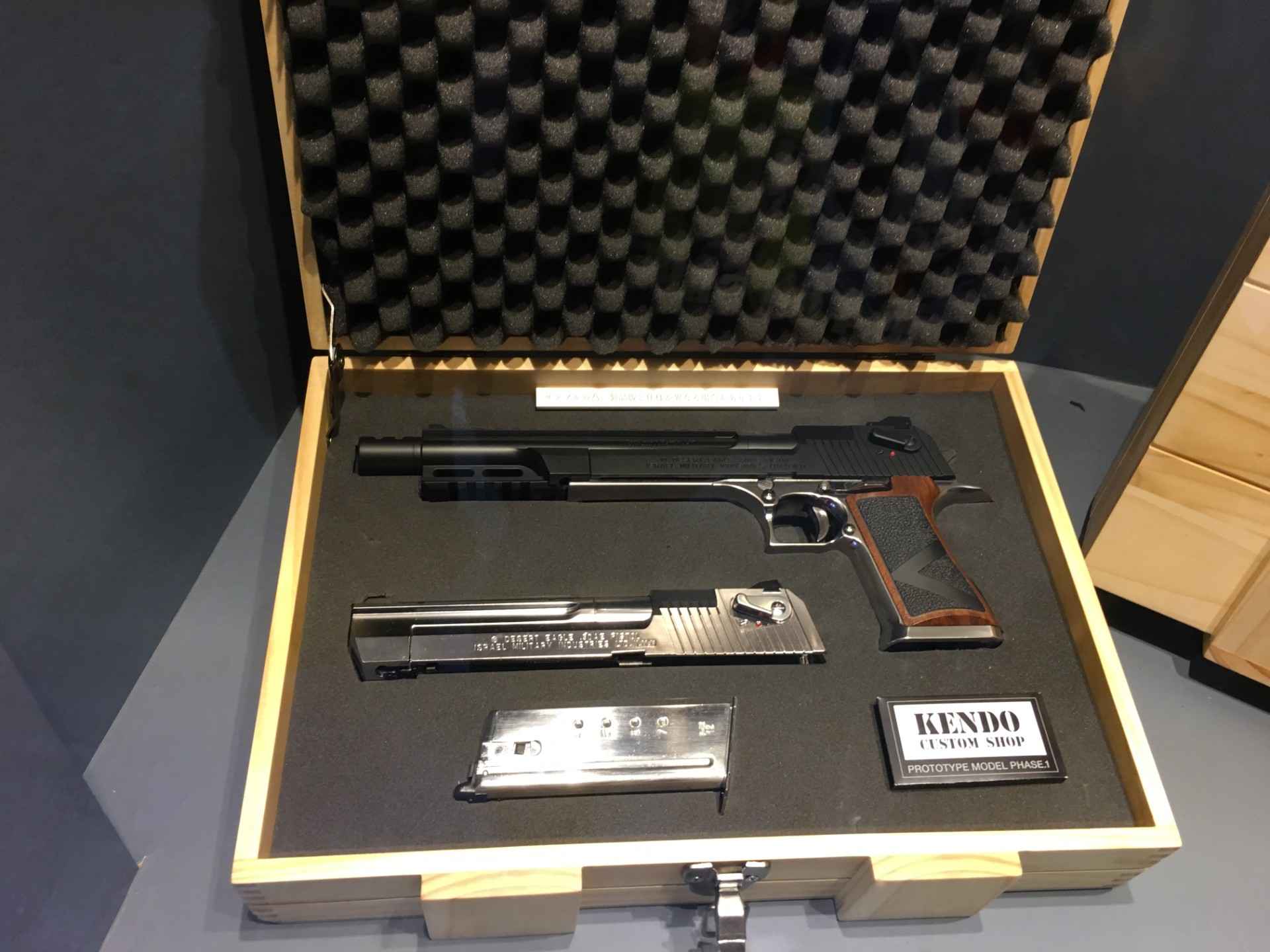 Capcom's most popular character is Mega Man and the company had a gallery of Mega Man merchandise.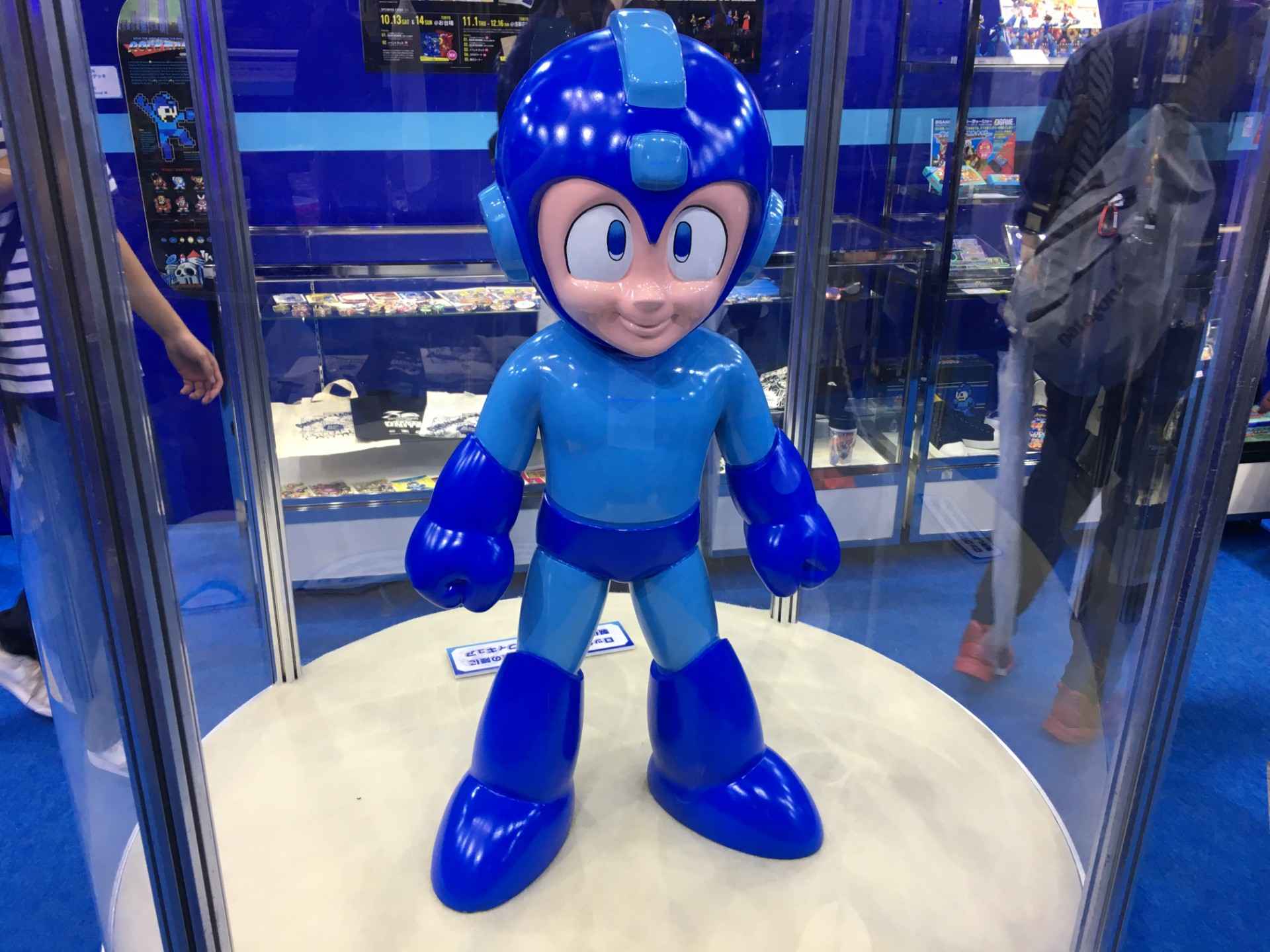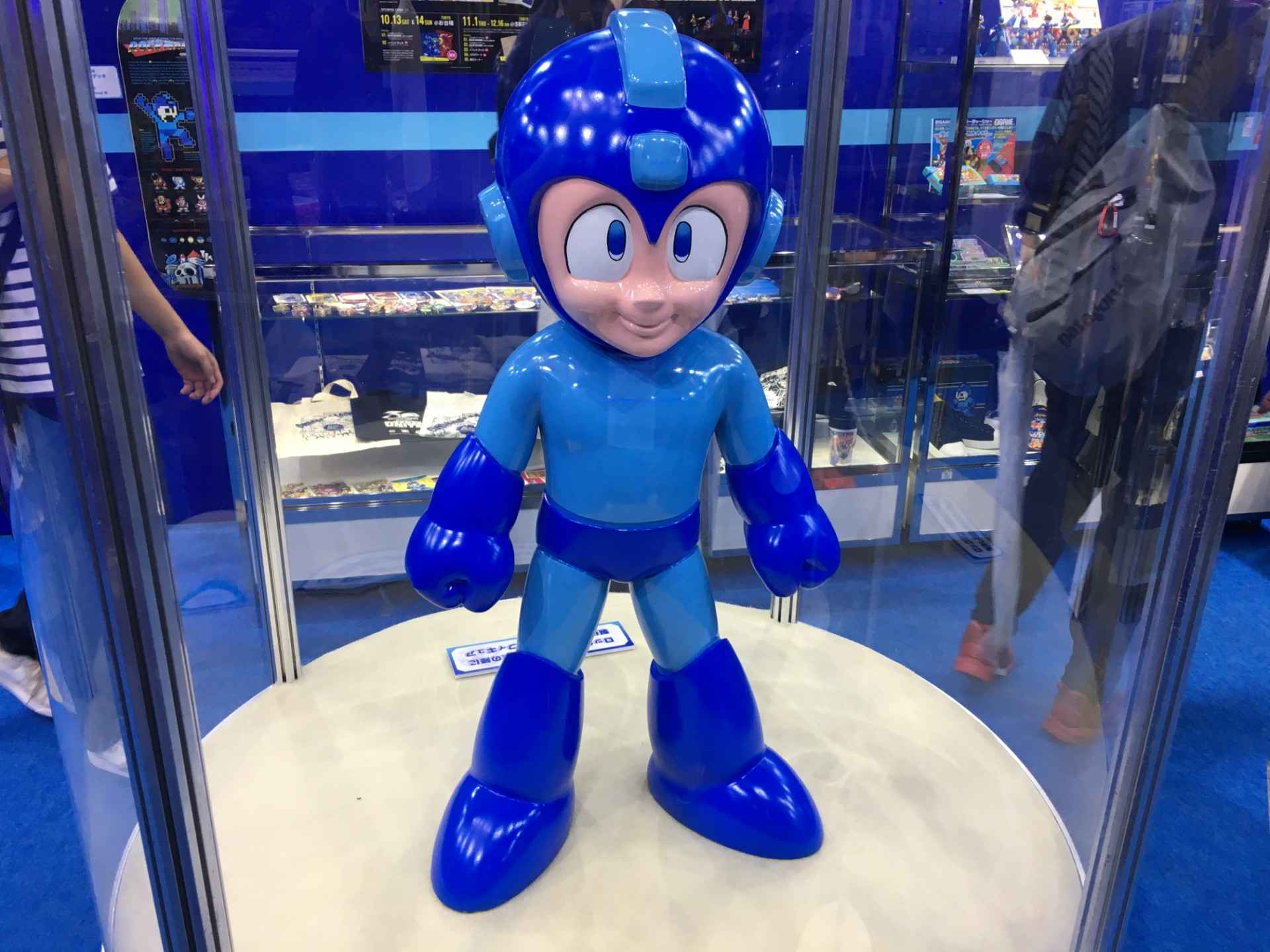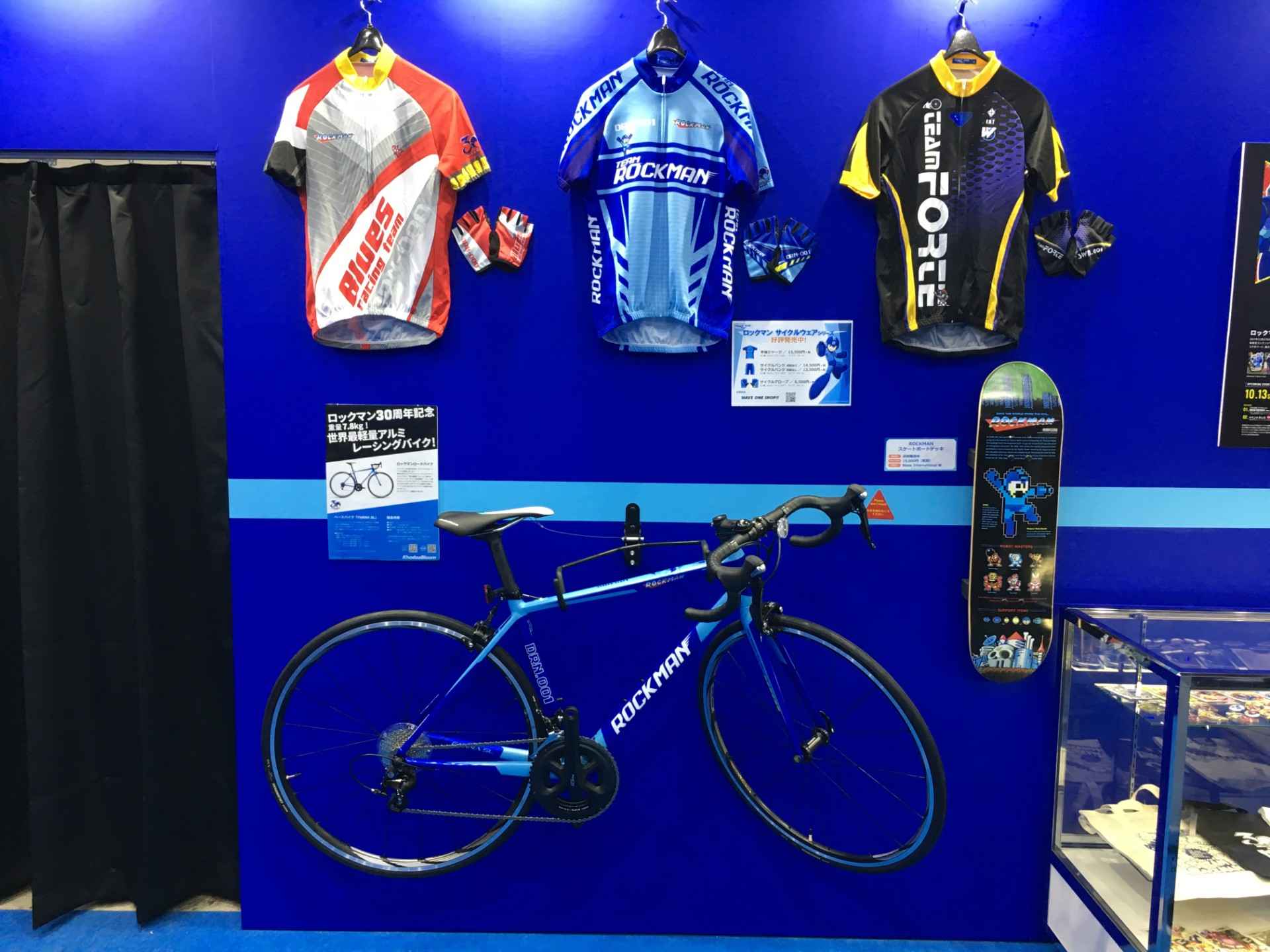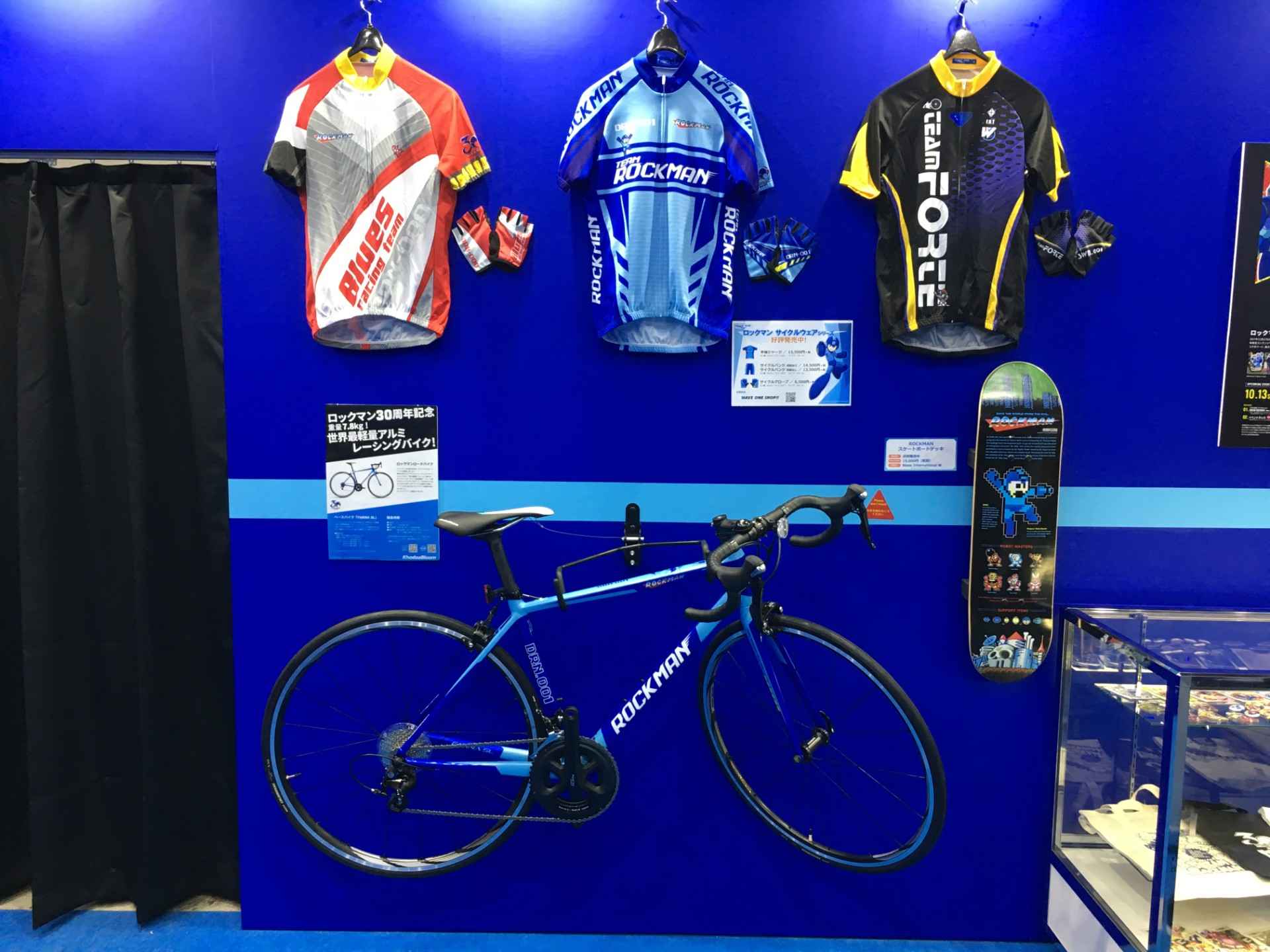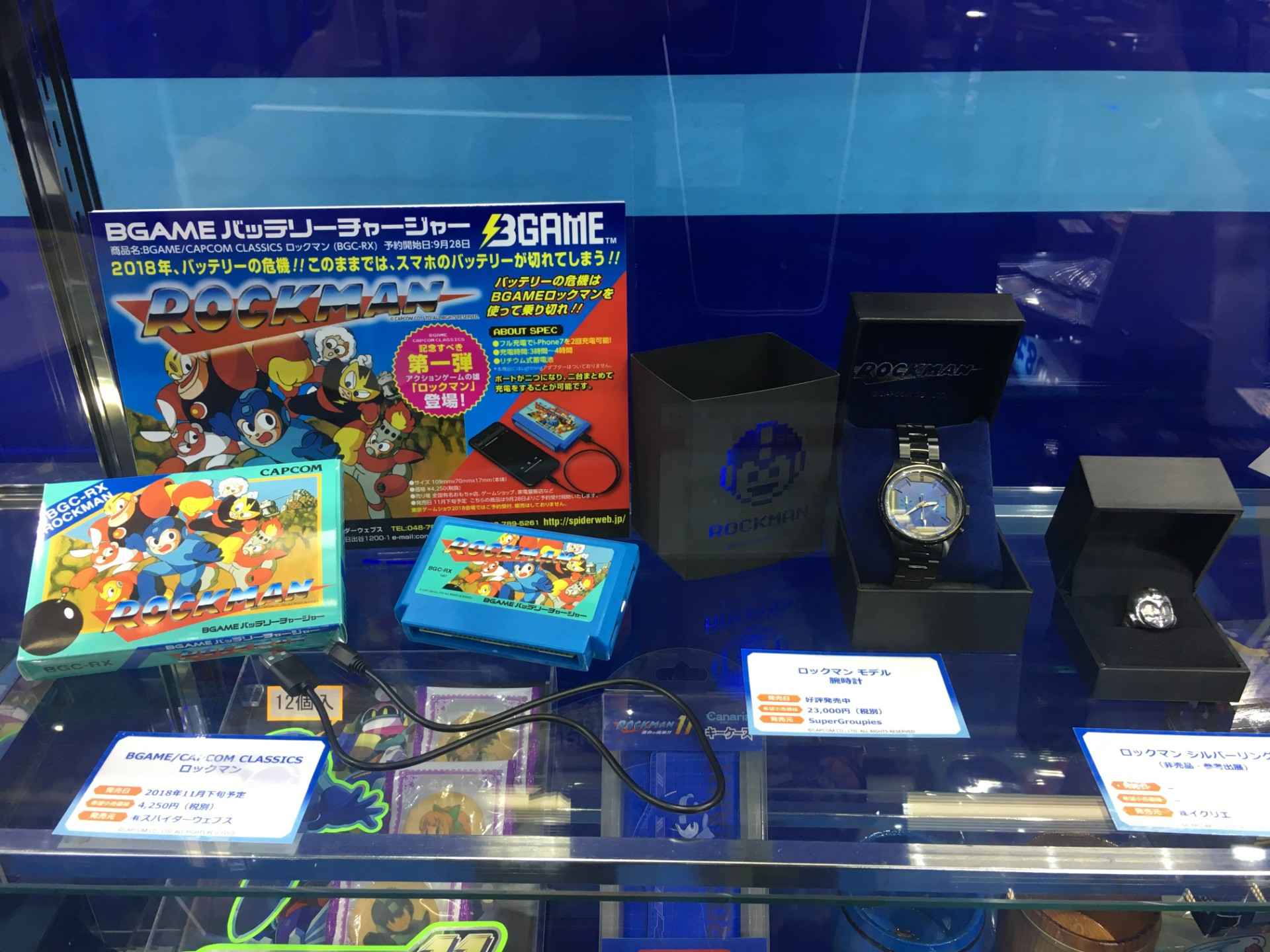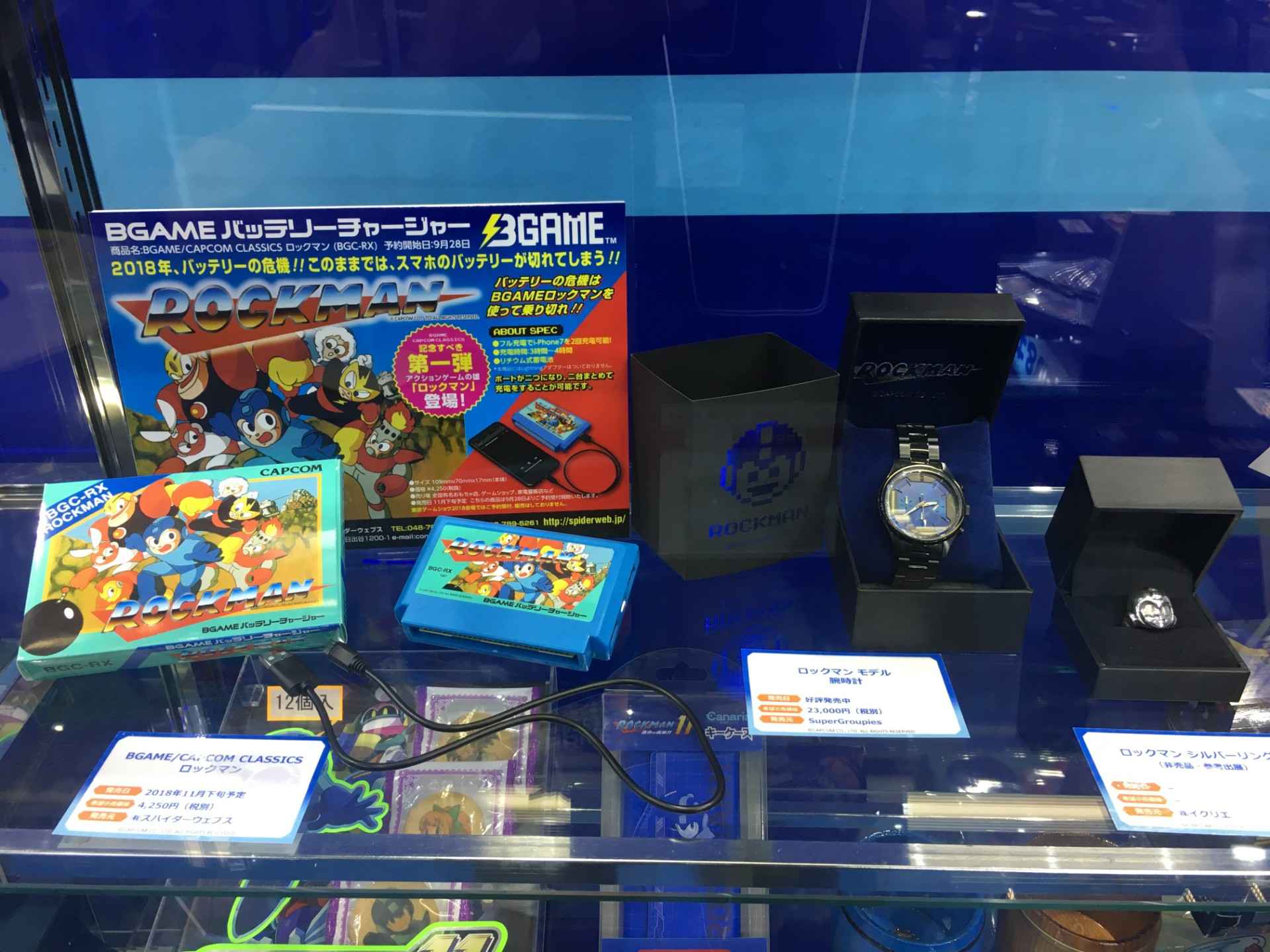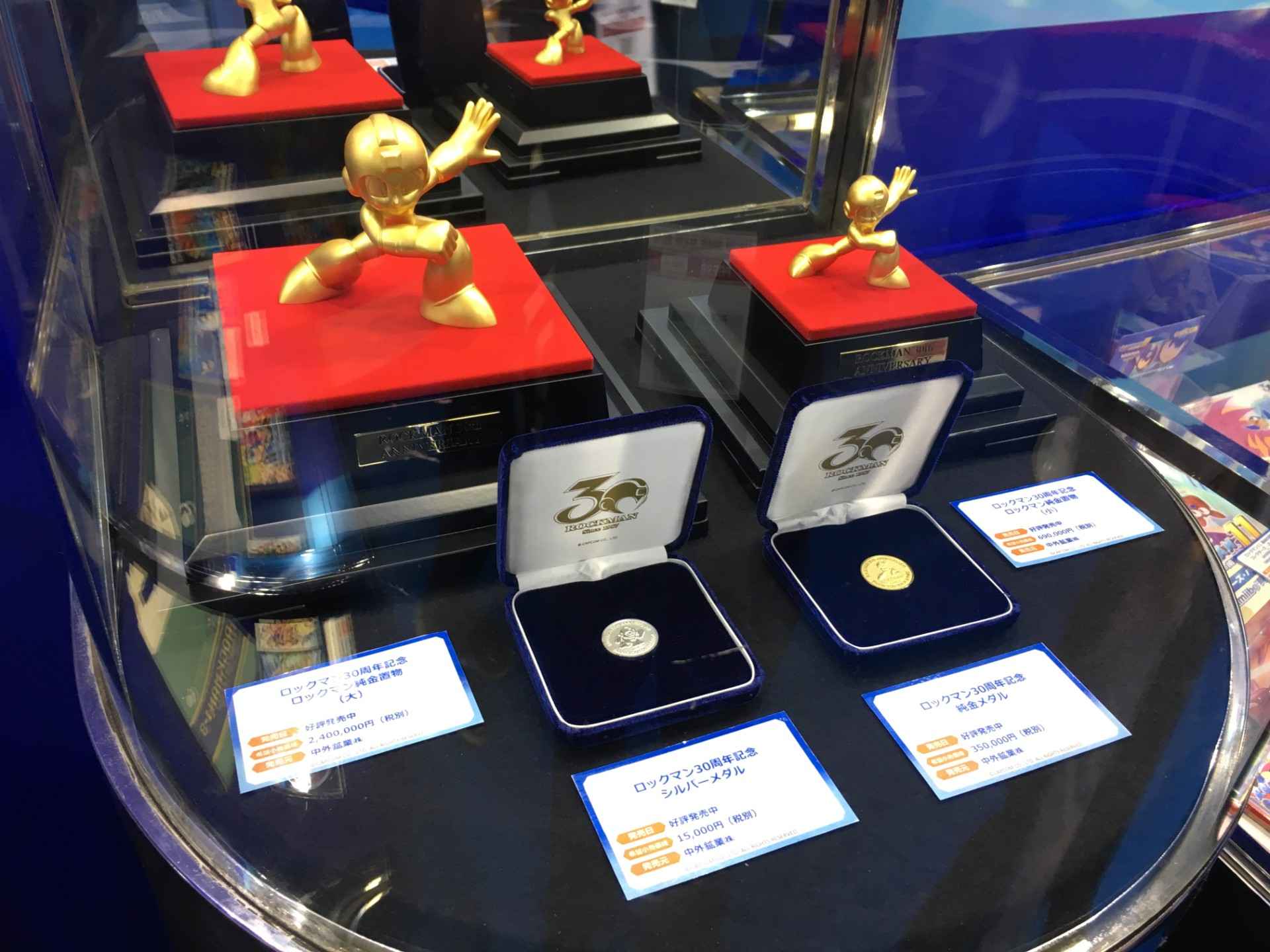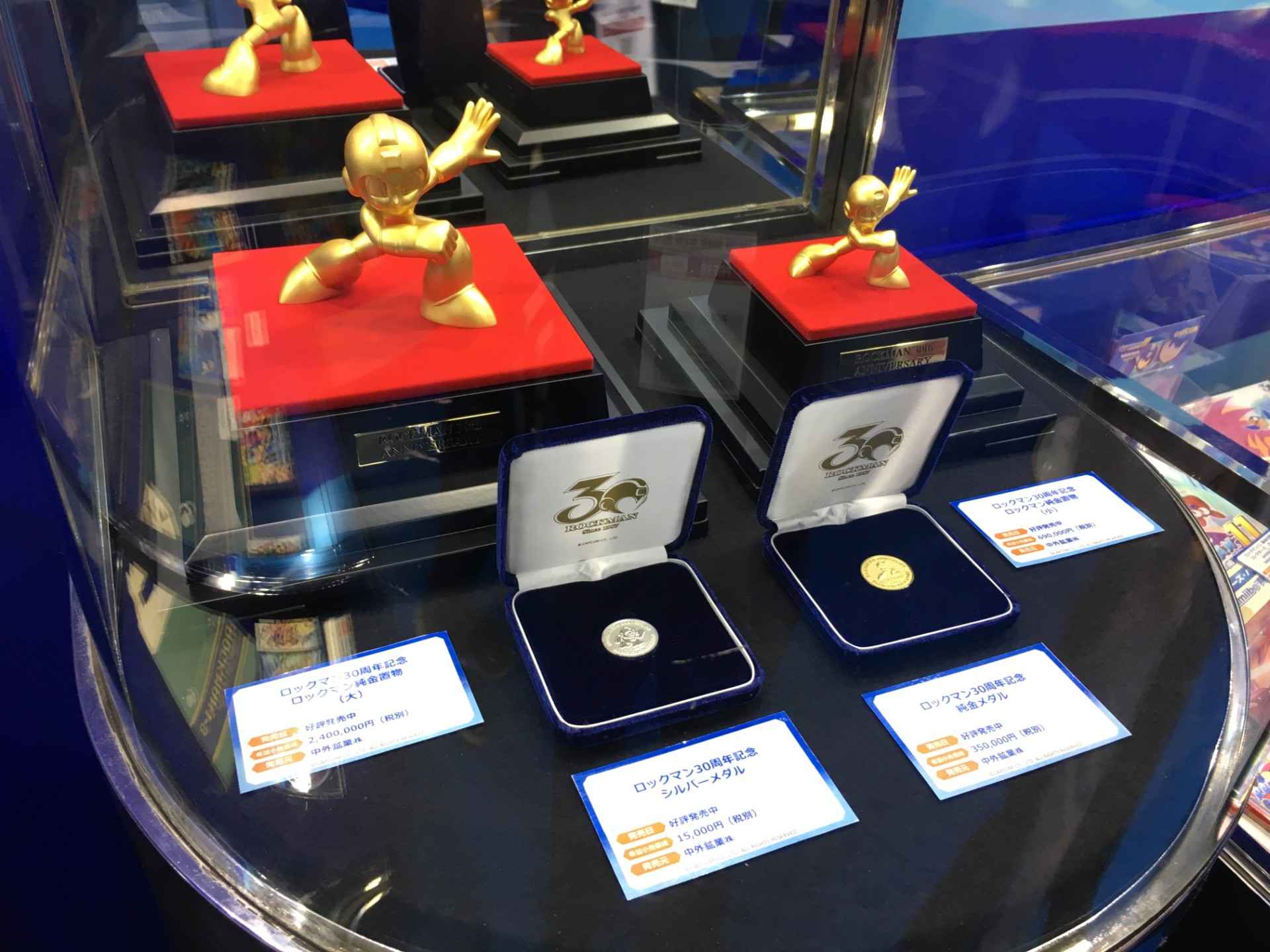 Bandai Namco
Jump Force, featuring characters from Shonen Jump manga/anime, is a major game in development for Bandai Namco.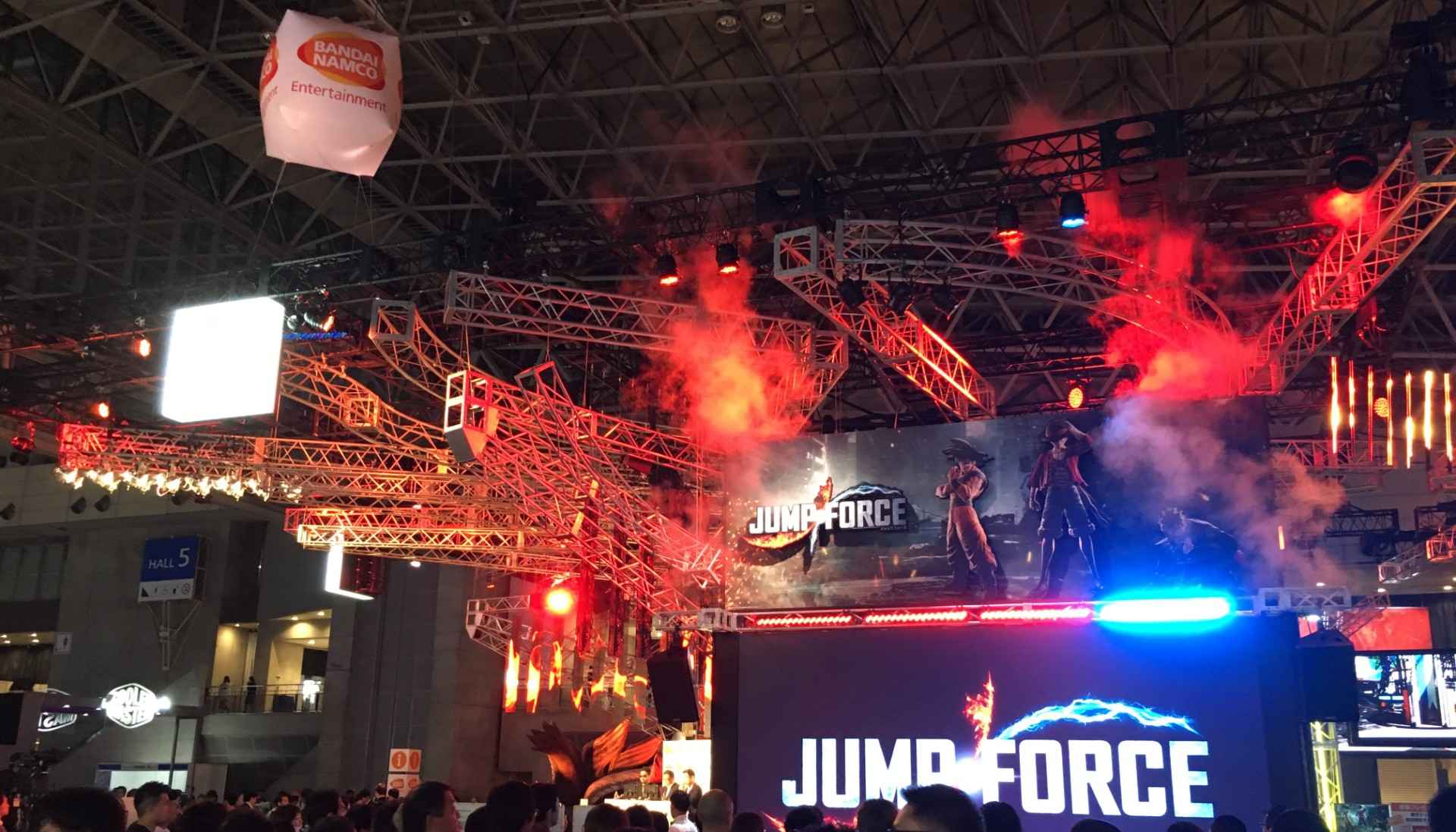 Another upcoming game from Bamco is God Eater 3. A massive monster and life-size cutouts of some of the human characters were present.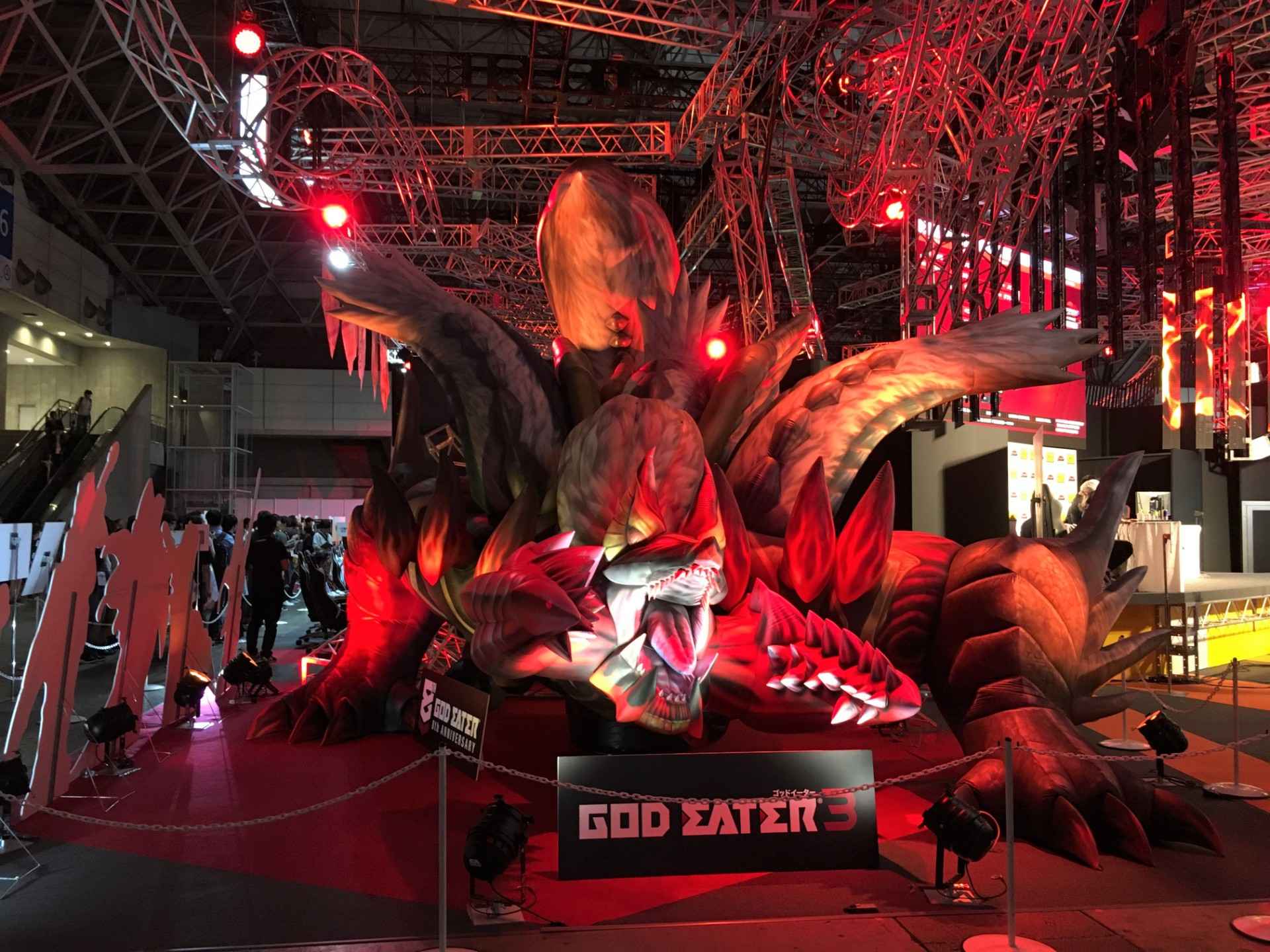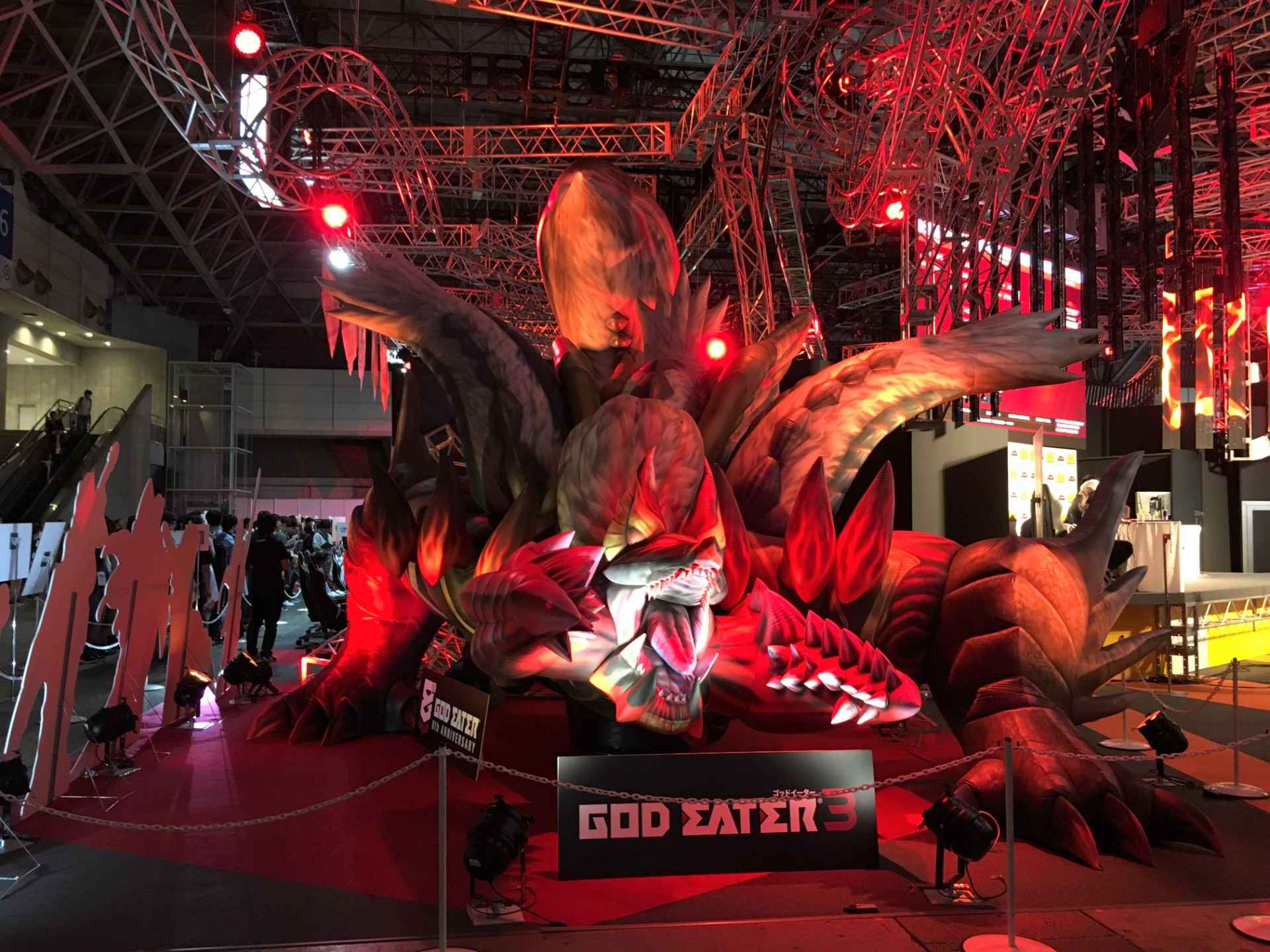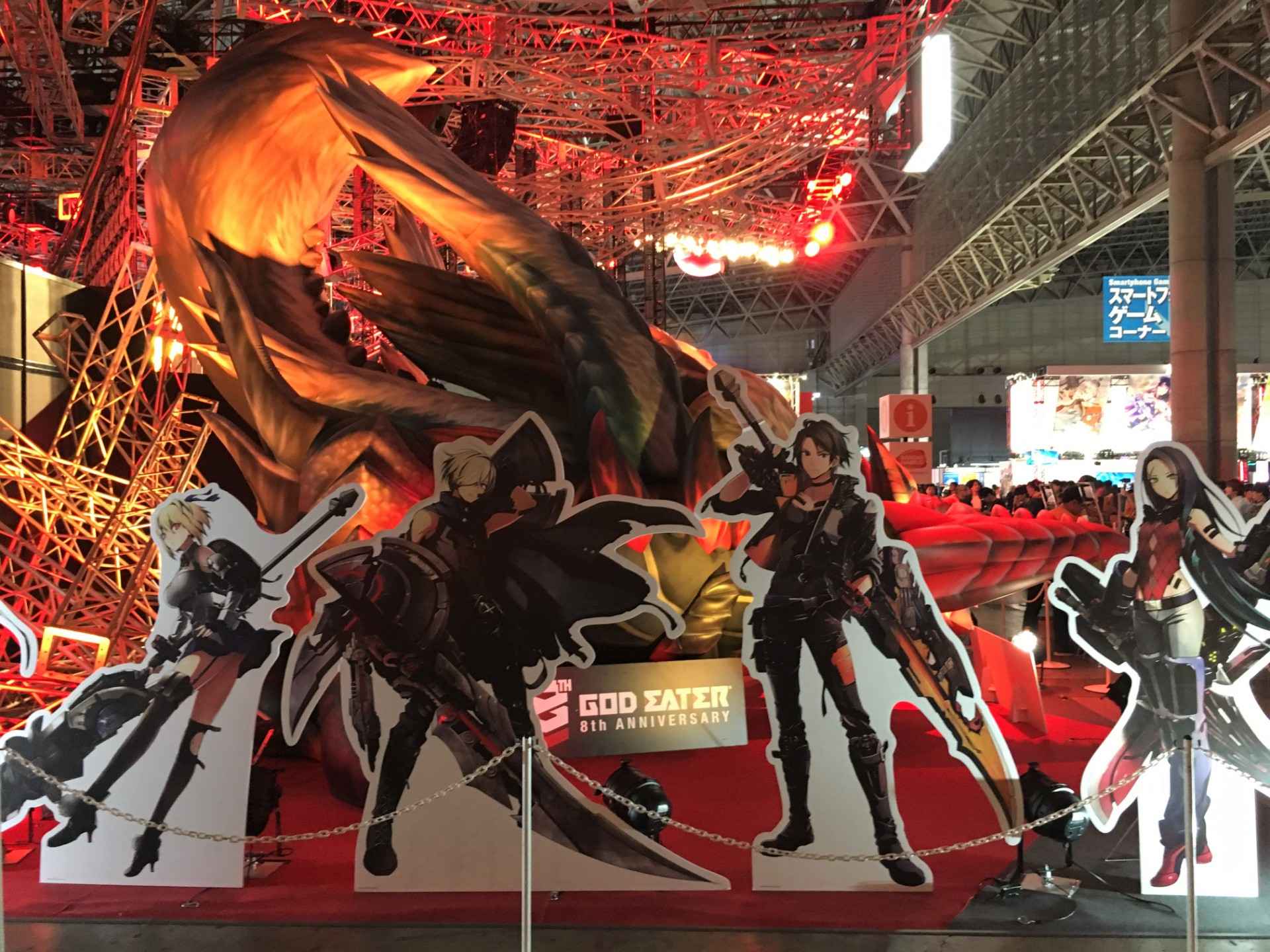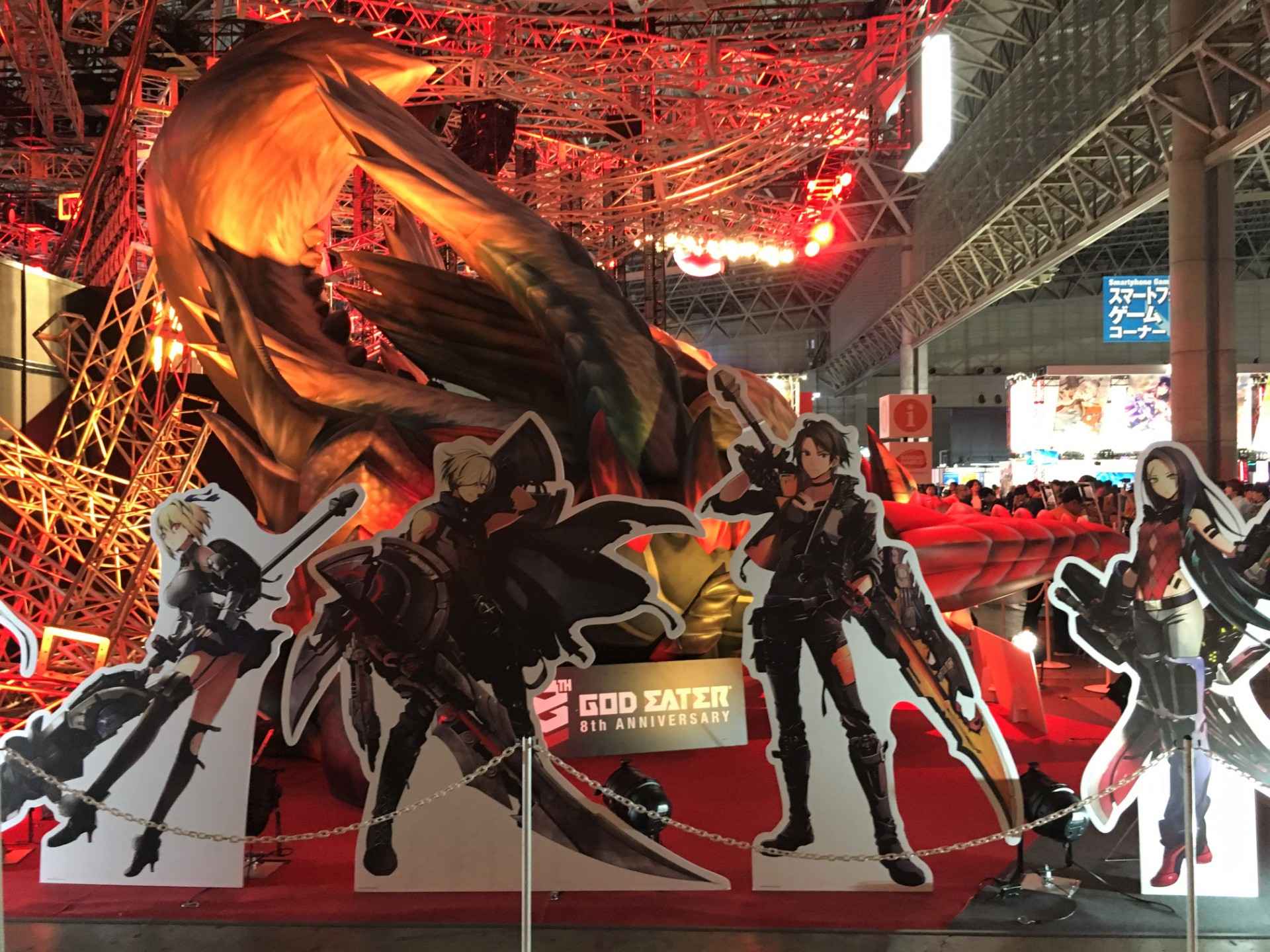 (Sadly, Bandai Namco didn't allow photos in almost all areas of their TGS booth.)
Konami
Super Bomberman R, Pro Evolution Soccer, and Yu-Gi-Oh made up Konami's TGS booth.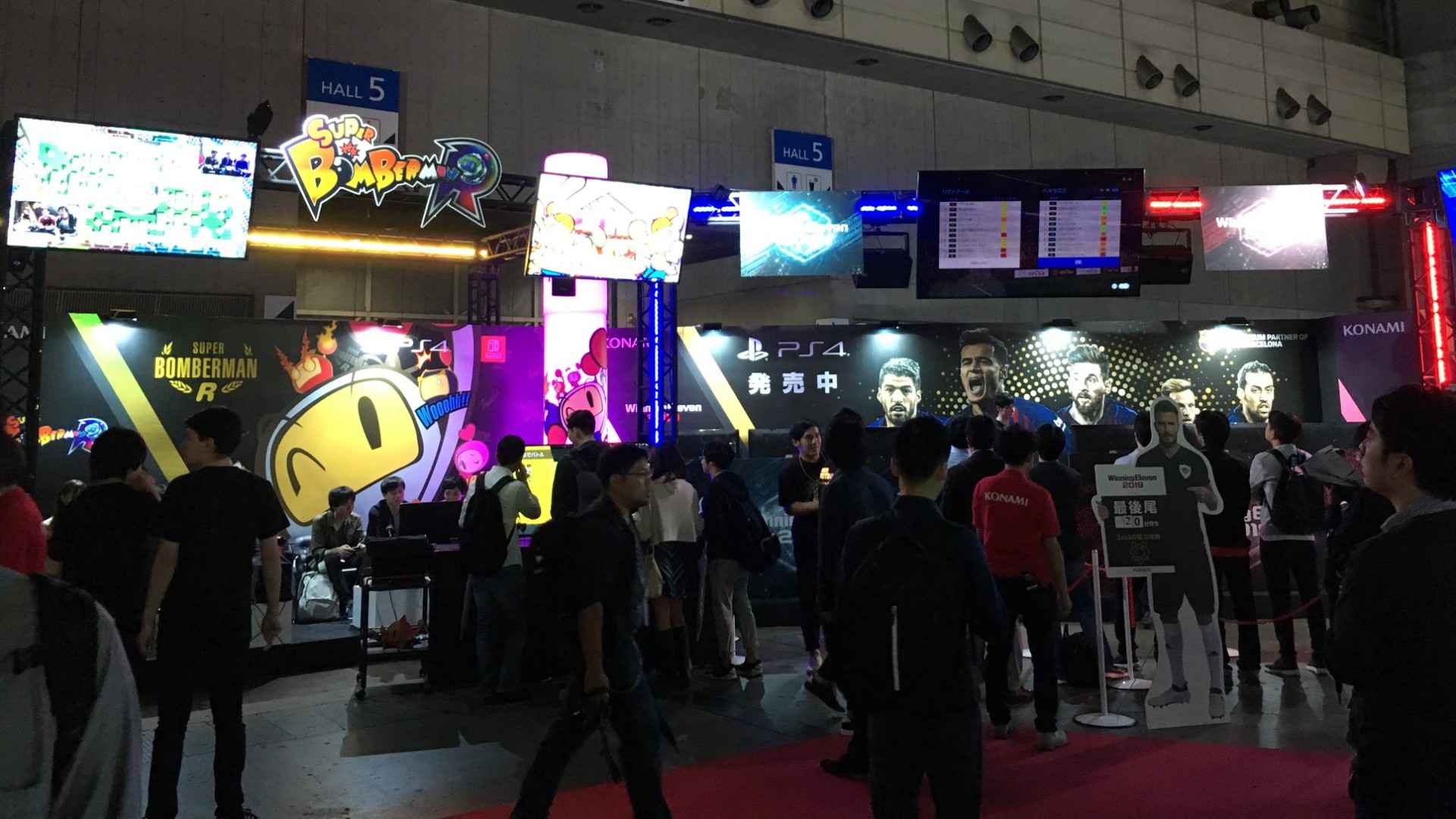 Square Enix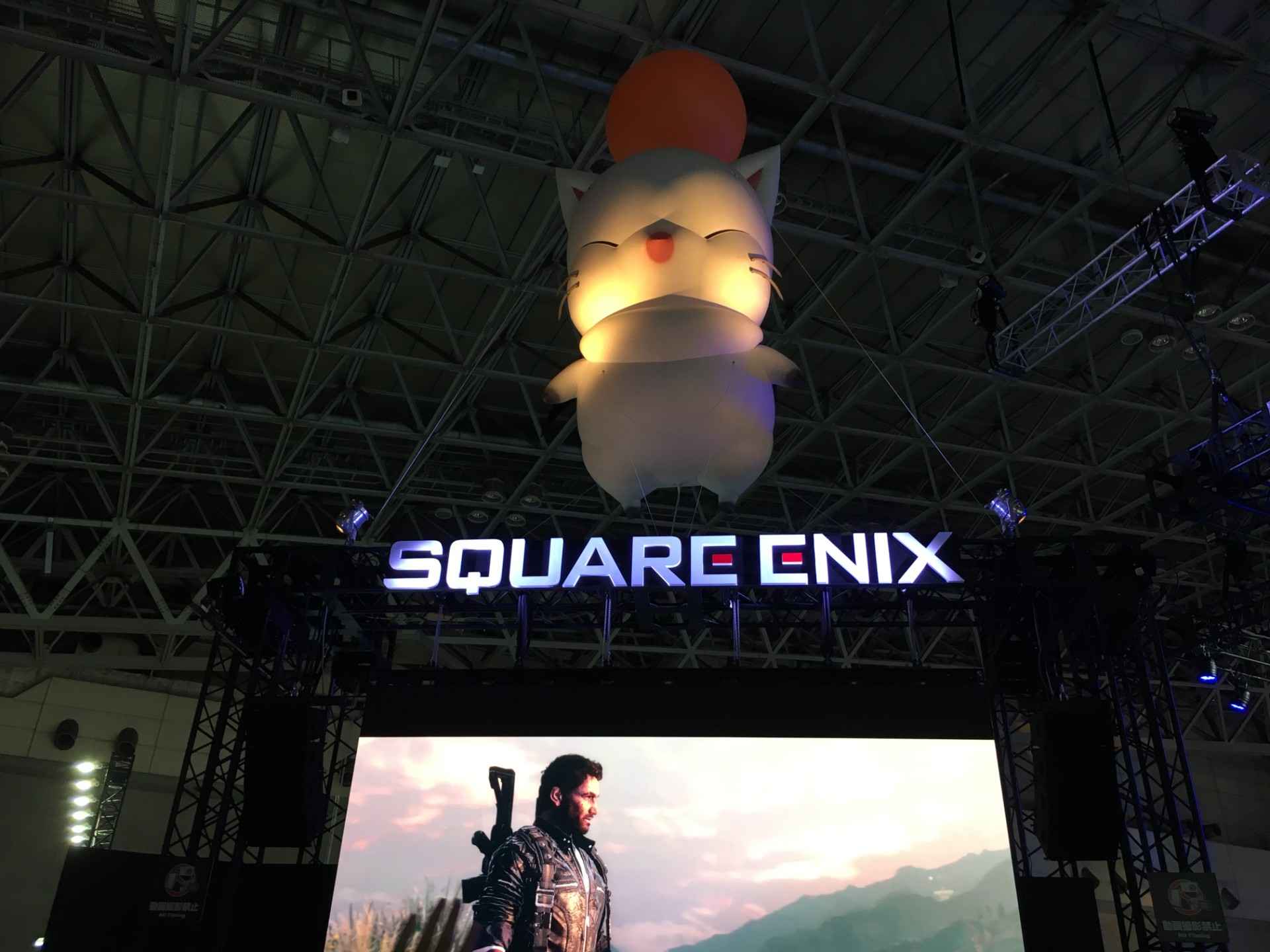 Most of Square Enix's TGS booth was dedicated to Kingdom Hearts III, unsurprisingly. (You can read my hands-on impressions here.)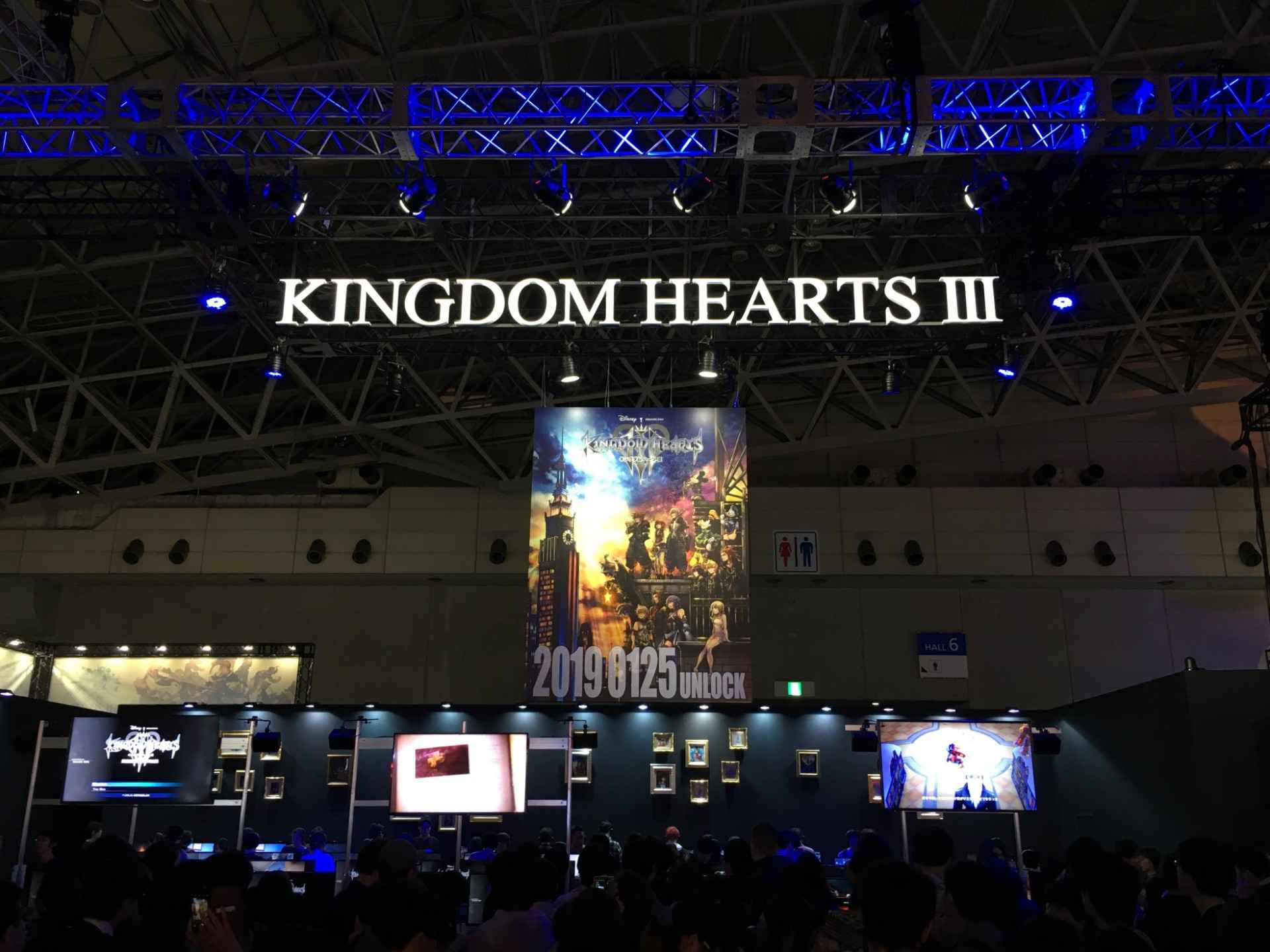 Dragon Quest Builders 2 was also available for demo.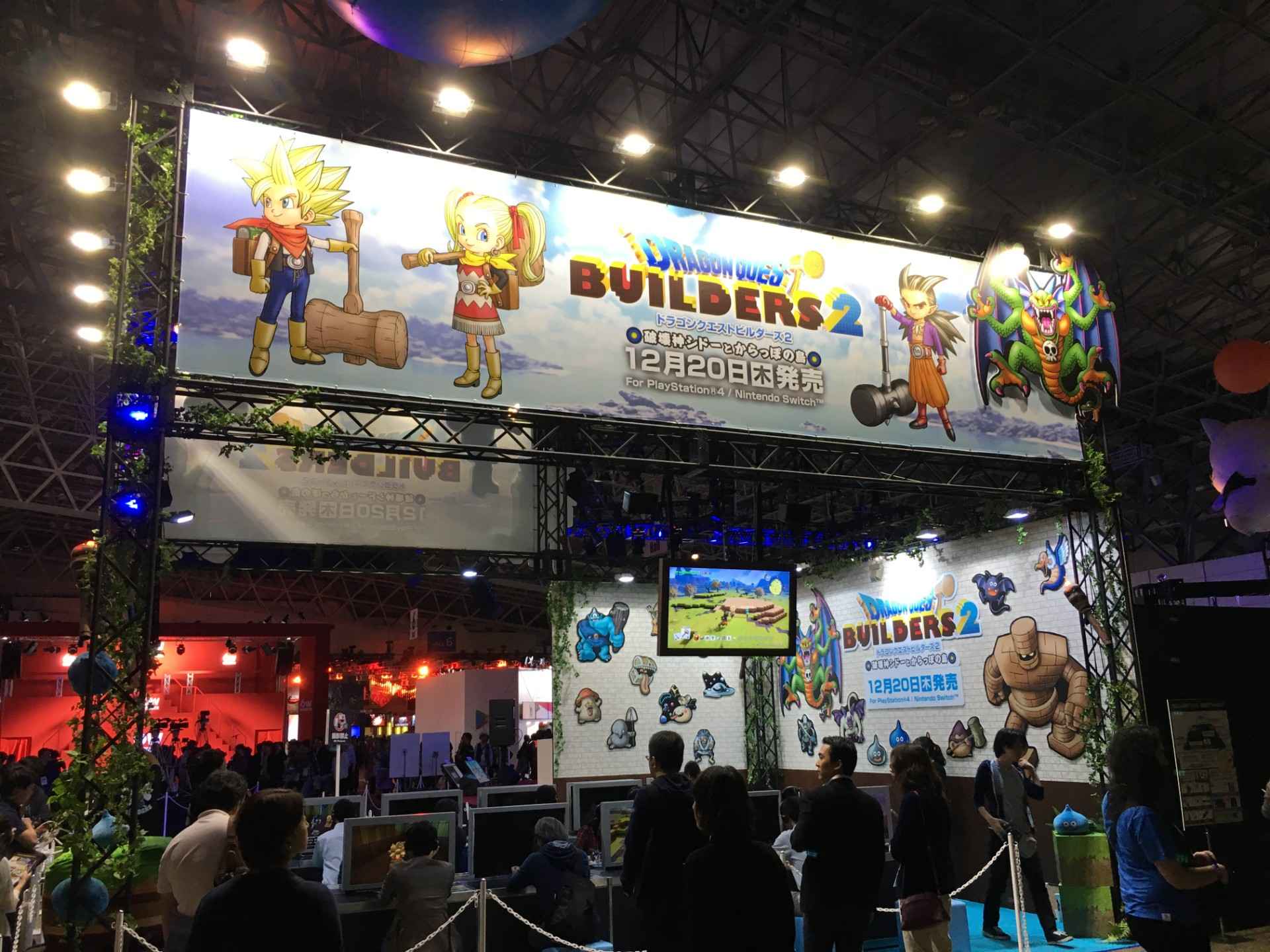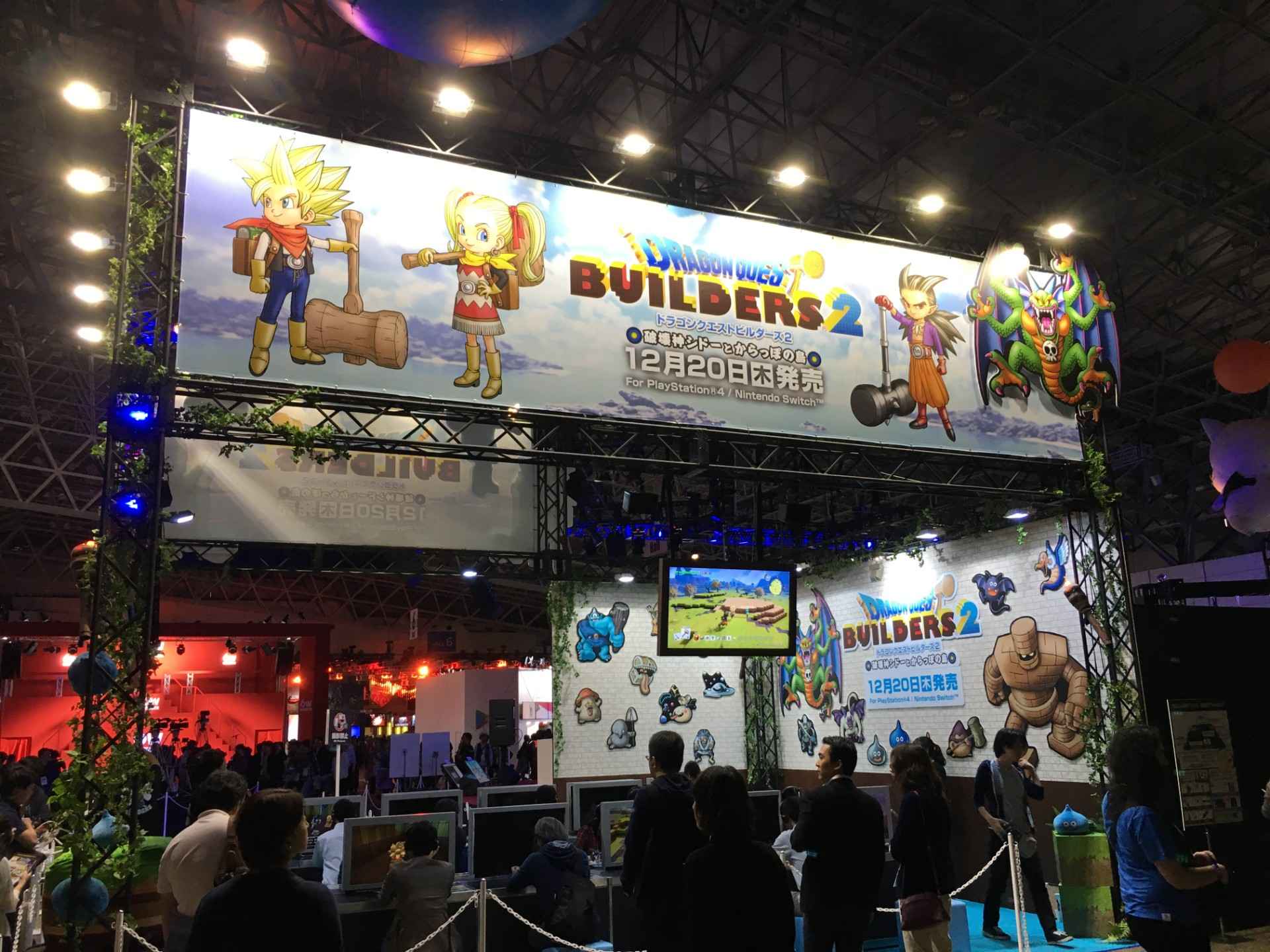 SEGA / ATLUS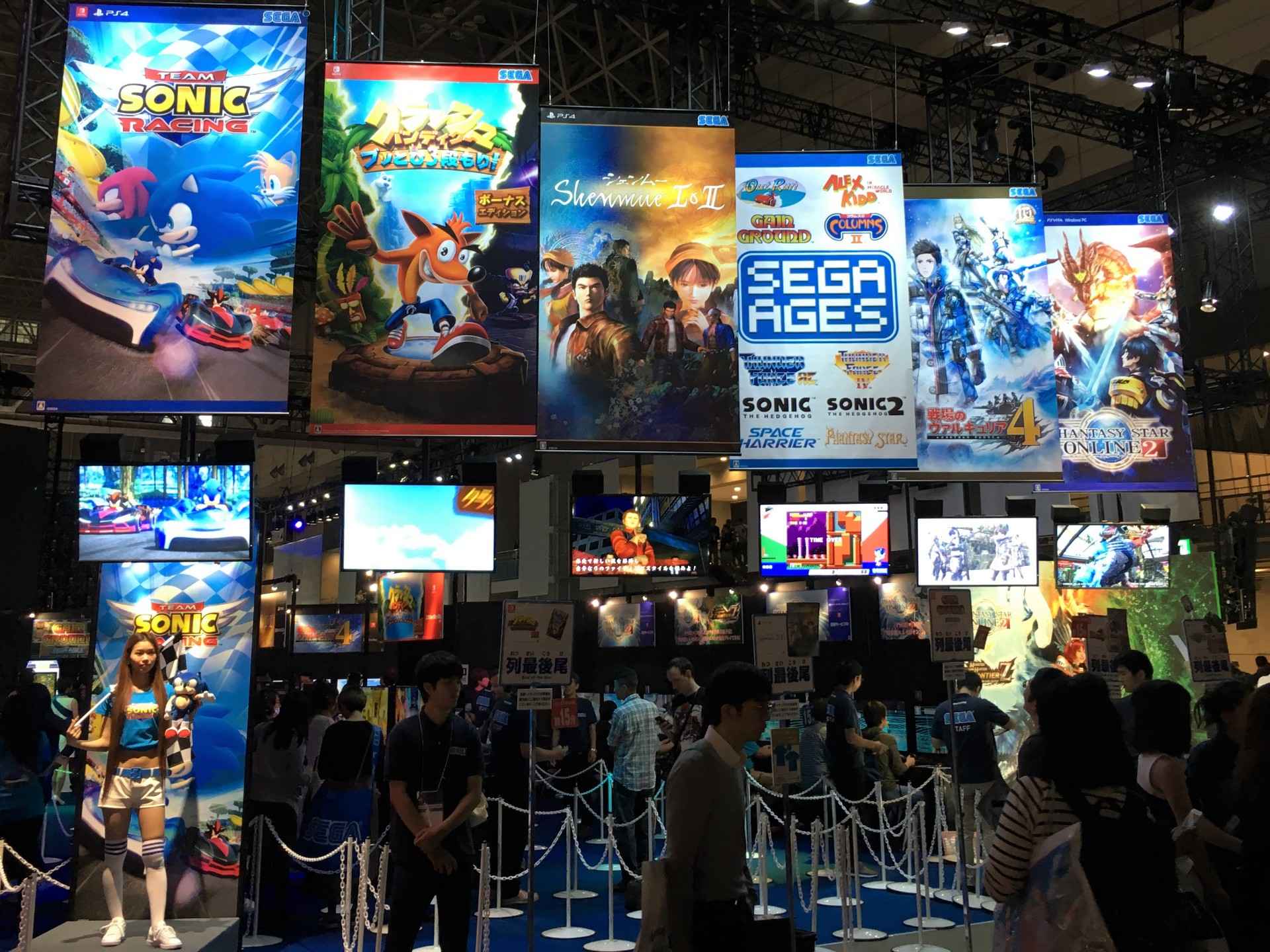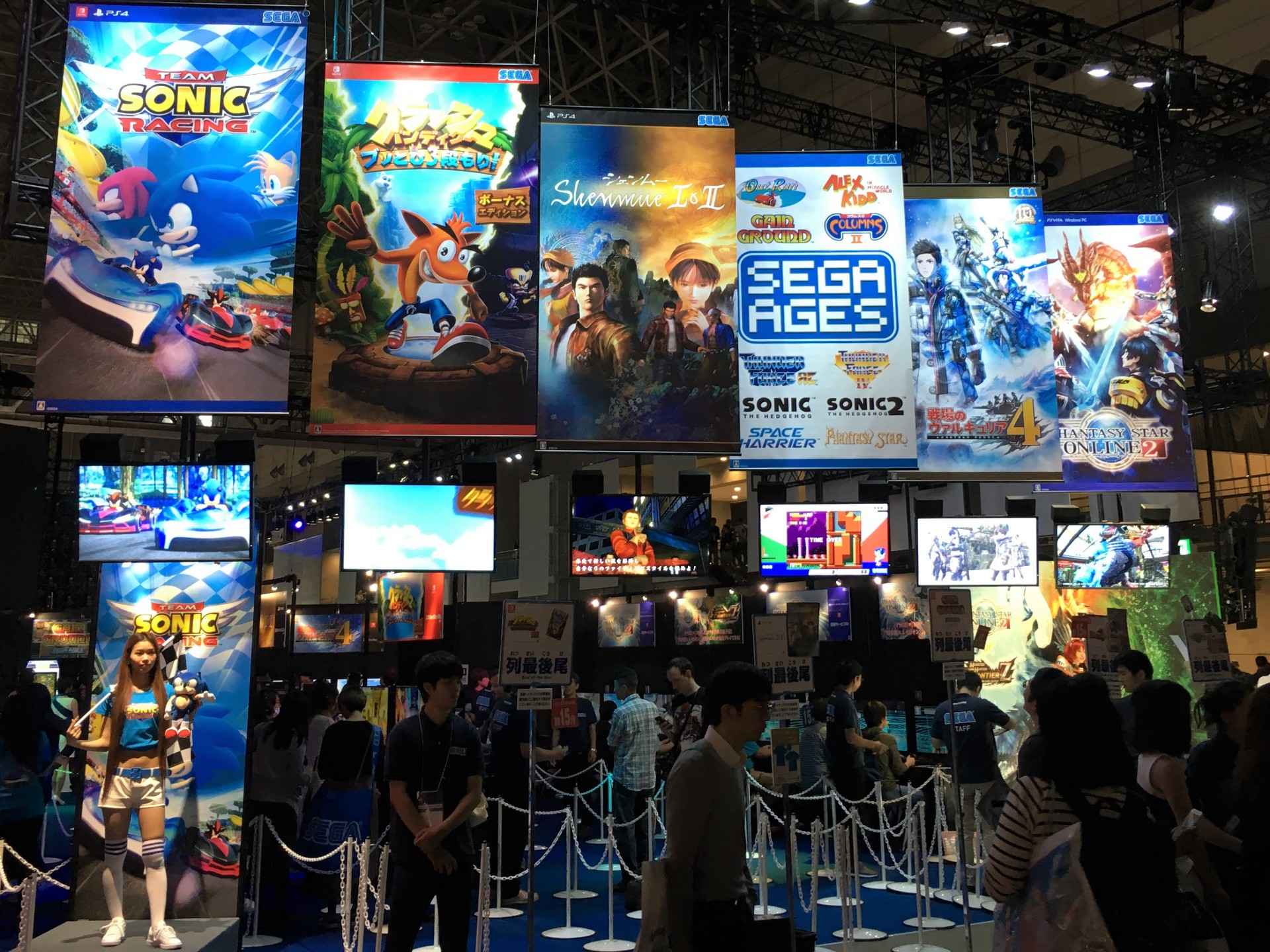 In the Atlus corner was Persona Q2: New Cinema Labyrinth and the upcoming remaster Catherine: Full Body.
Sega was heavily showcasing the Judge Eyes (tentatively given the codename Project Judge for the west), the new IP by Yakuza development team Ryu Ga Gotoku Studios.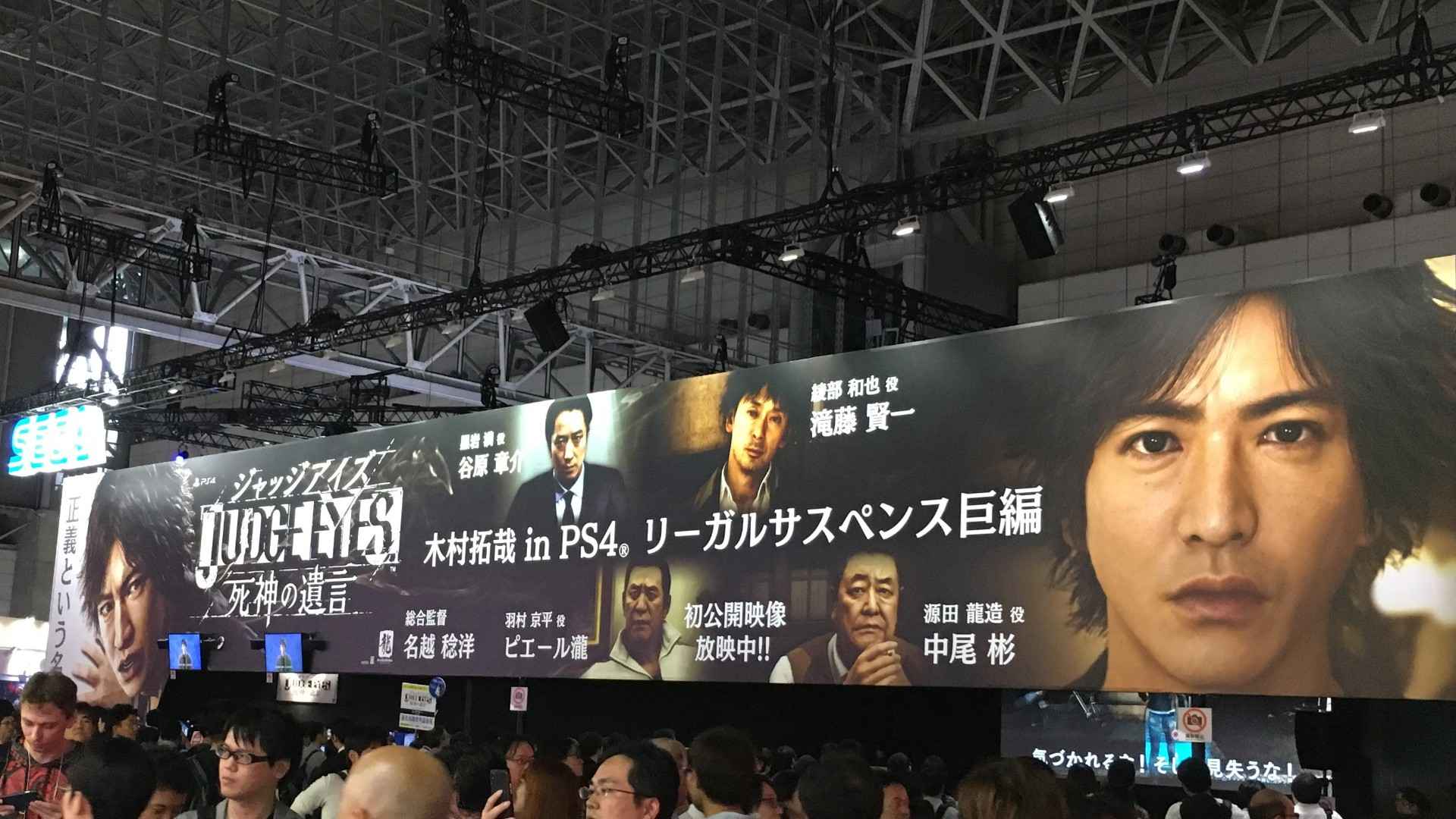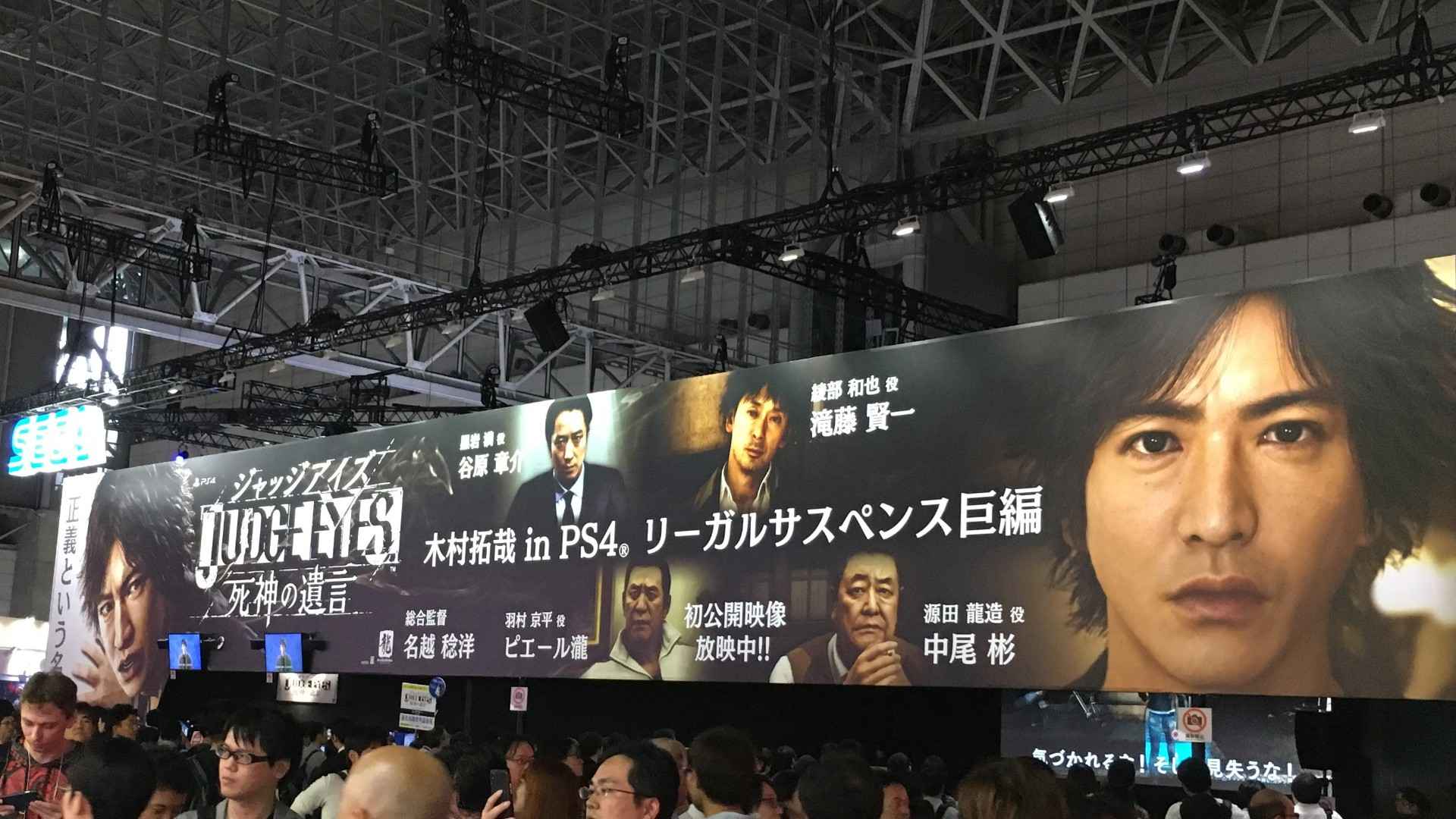 In Japan, Sega distributes games for western publishers, including Electronic Arts.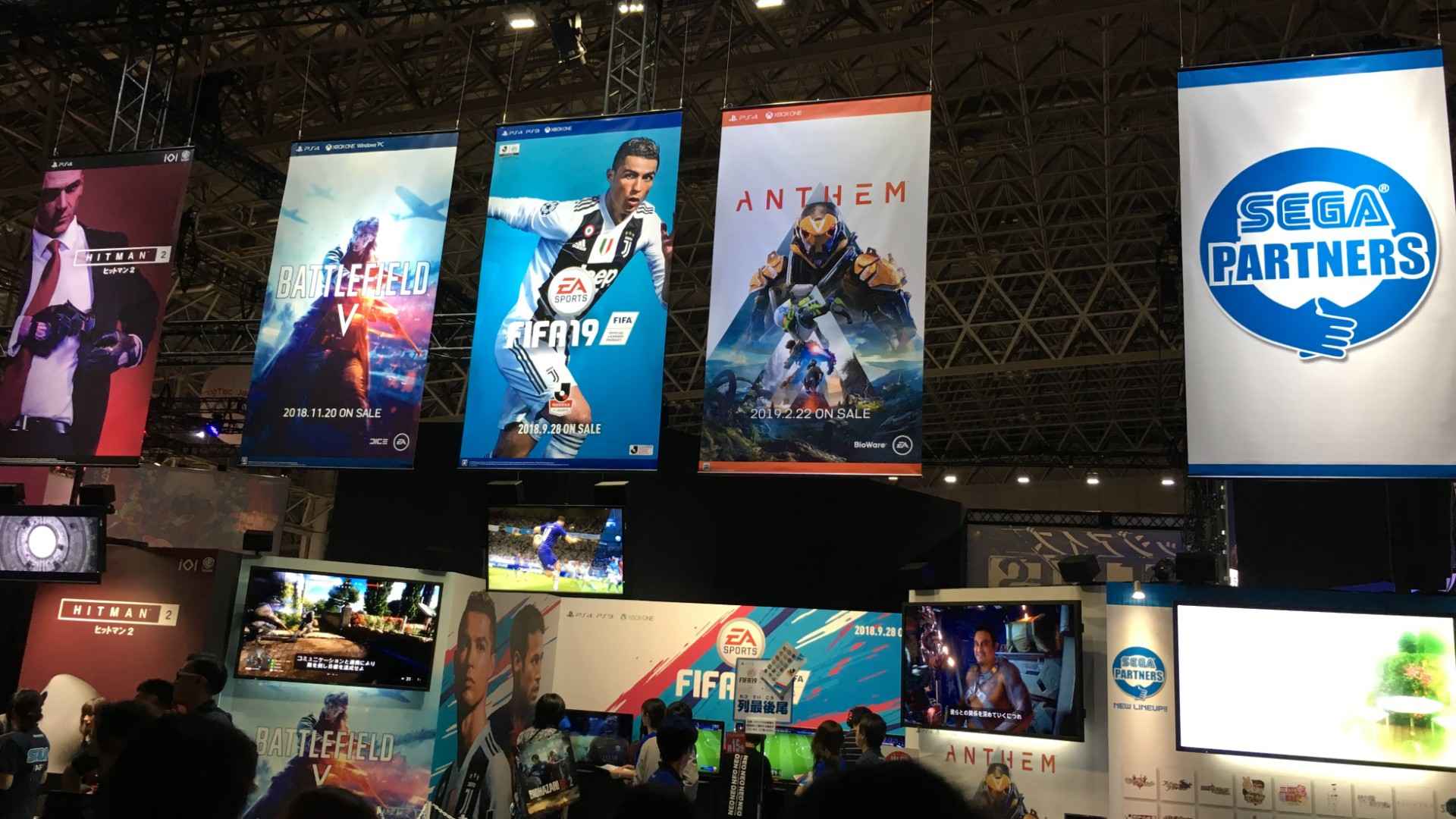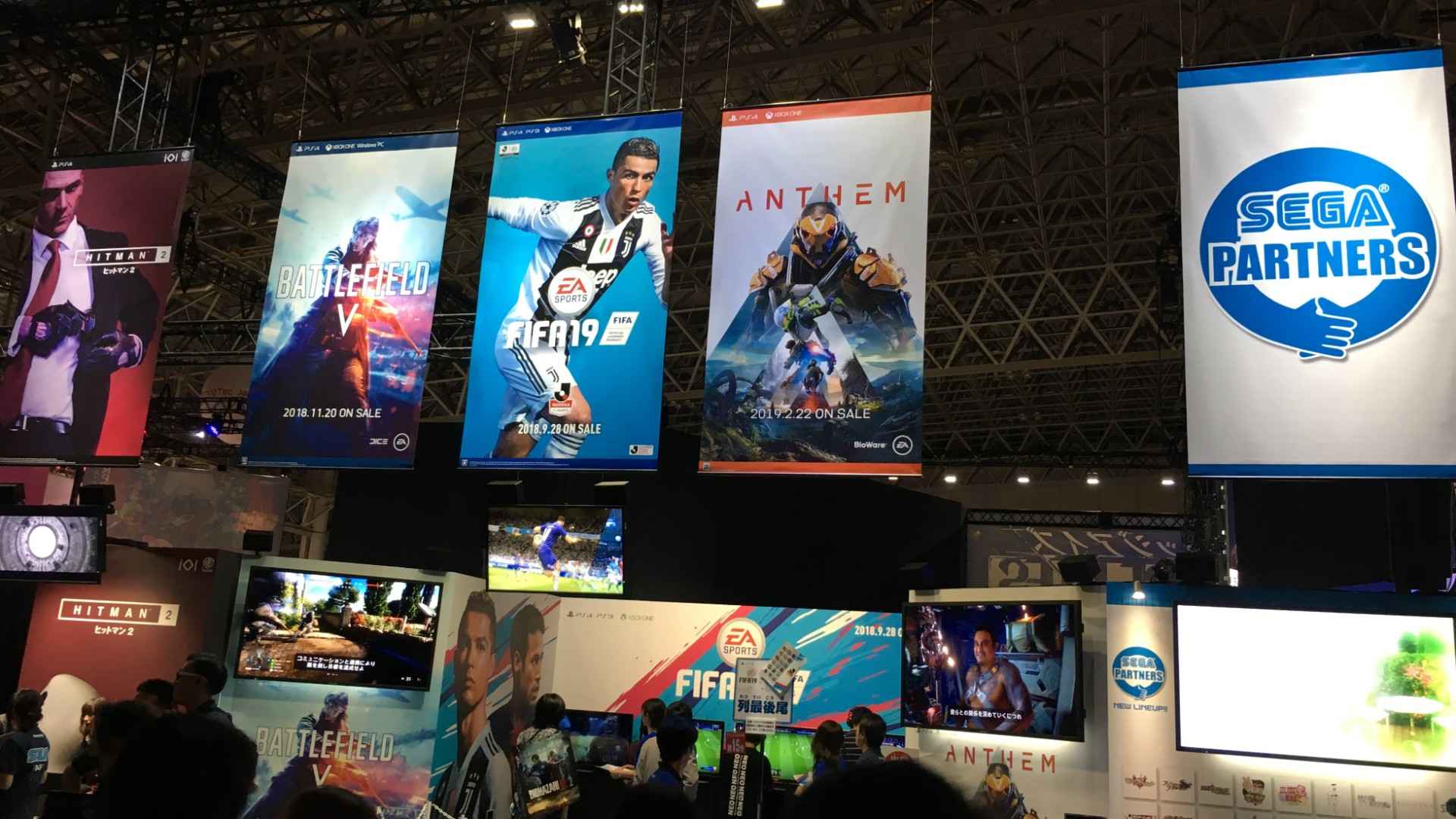 D3 Publisher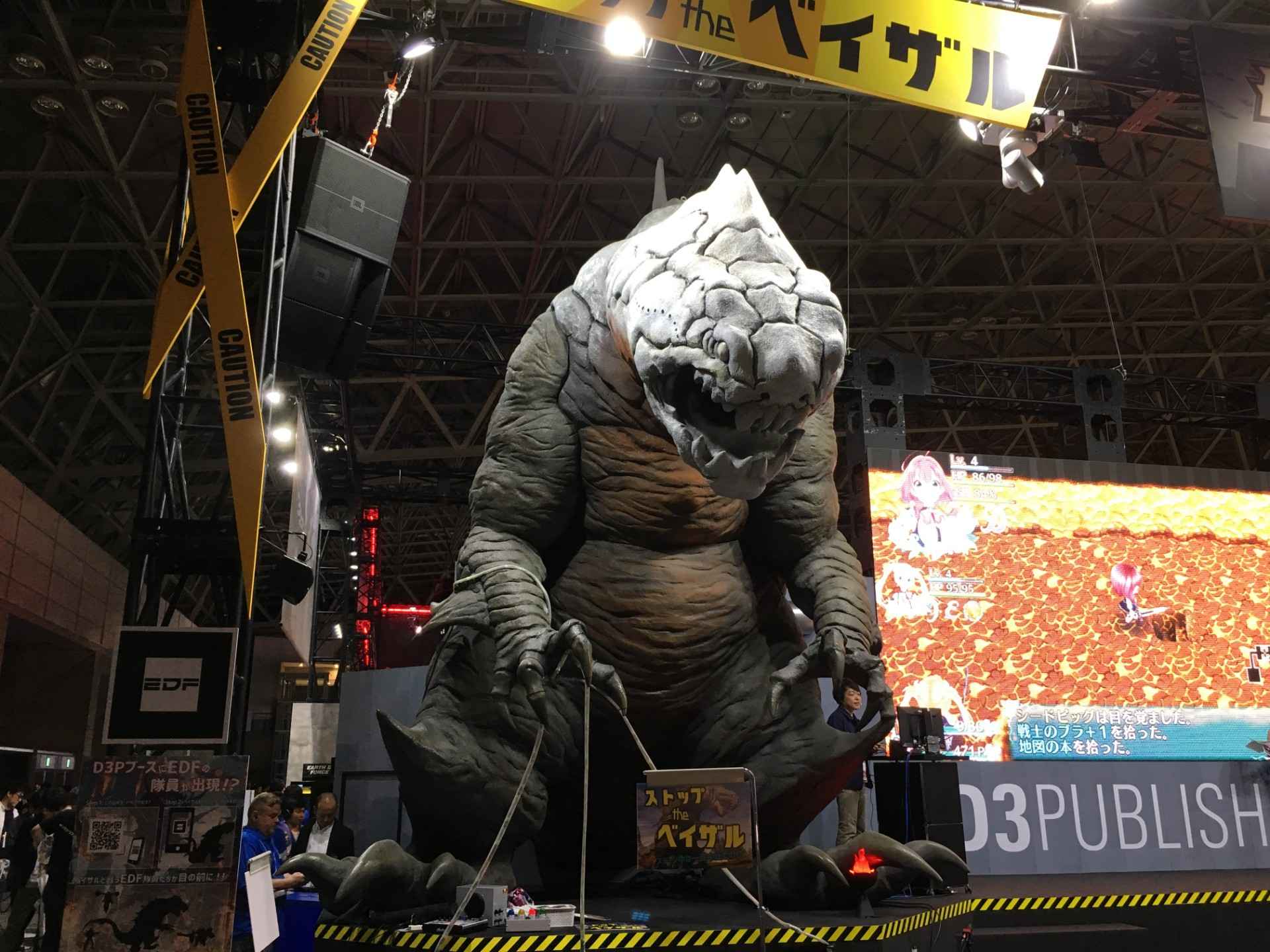 D3 Publisher's major projects include Earth Defense Force 5 and Earth Defense Force: Iron Rain. You can read my interview with EDF franchise producer Nobuyuki Okajima here.
Koei Tecmo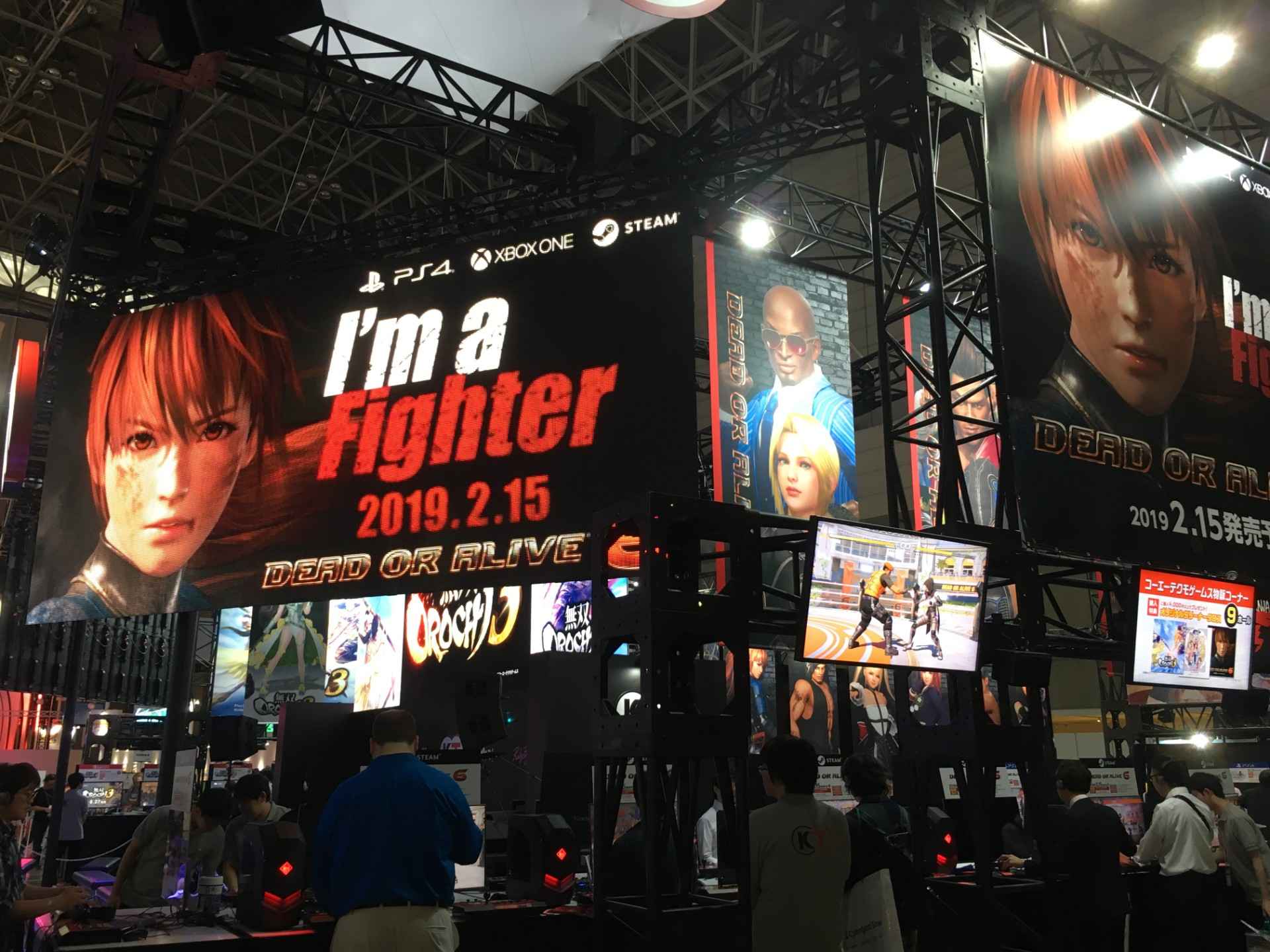 Koei Tecmo's main game at TGS 2018 was Dead or Alive 6. I had brief hands-on time to try the fighter out. Overall, it was very much in the spirit of DOA and felt familiar, especially compared to DOA5. The Break Gauge System allows you to pull off flashy, animation sequence-filled Break Blow and Break Holds and is the natural evolution of DOA5's theme of "fighting entertainment." The hair of characters looked good and moved well. There is a noticeable increase in visible battle damage such as sweat, dirt, and even small cuts with blood (which can be turned off in options).
I did run into a few graphical errors. For example, when pulling off the Hien-Saka-Otoshi move, Kasumi's character model did not appeared to be positioned close enough to Honoka's model. Some parts of characters clothing, for example the central flap of Kasumi's classic kunoichi outfit got caught on other geometry.
Other Koei Tecmo games at the booth were Warriors Orochi 3 and Nelke & the Legendary Alchemists: Ateliers of the New World.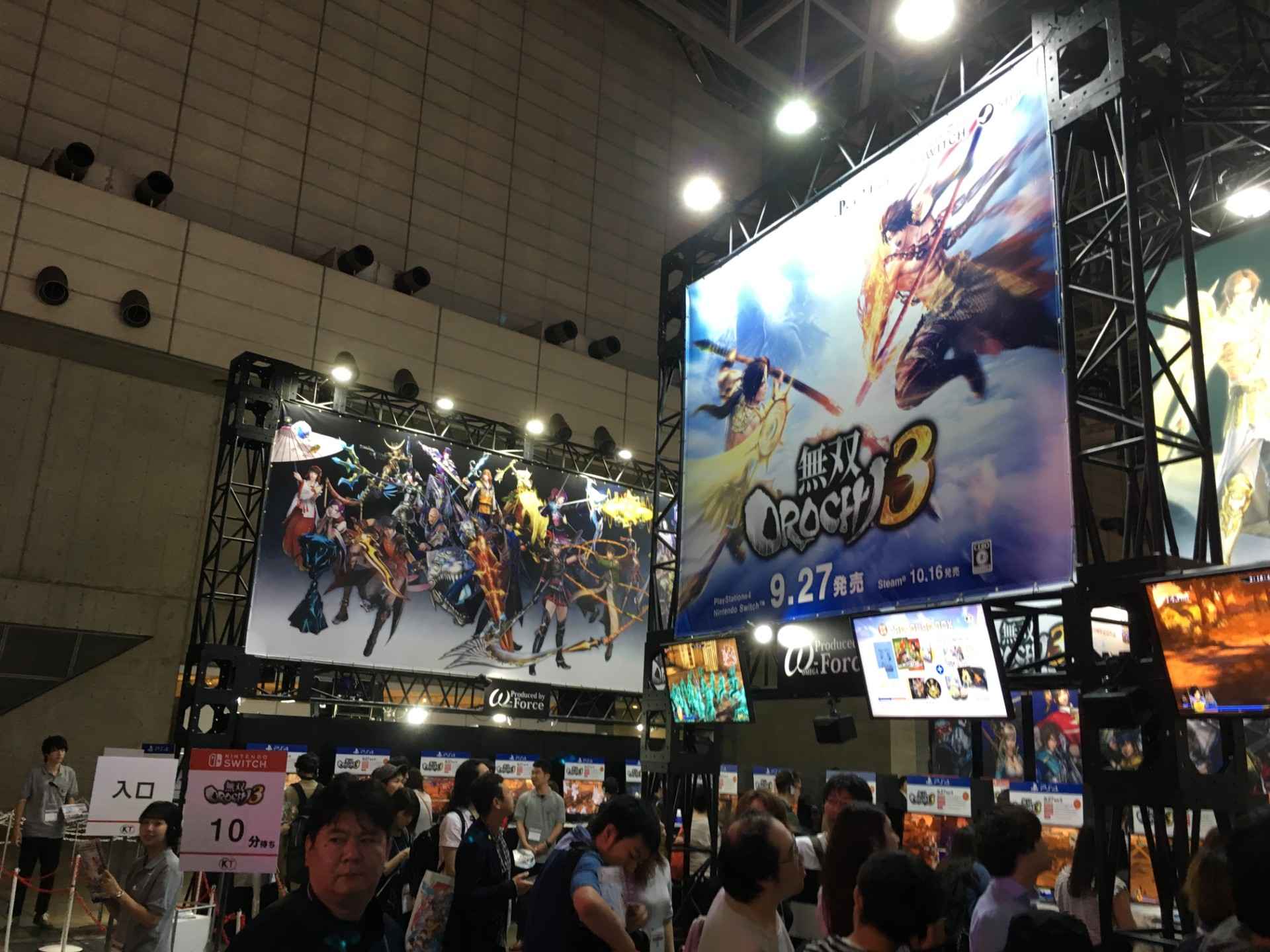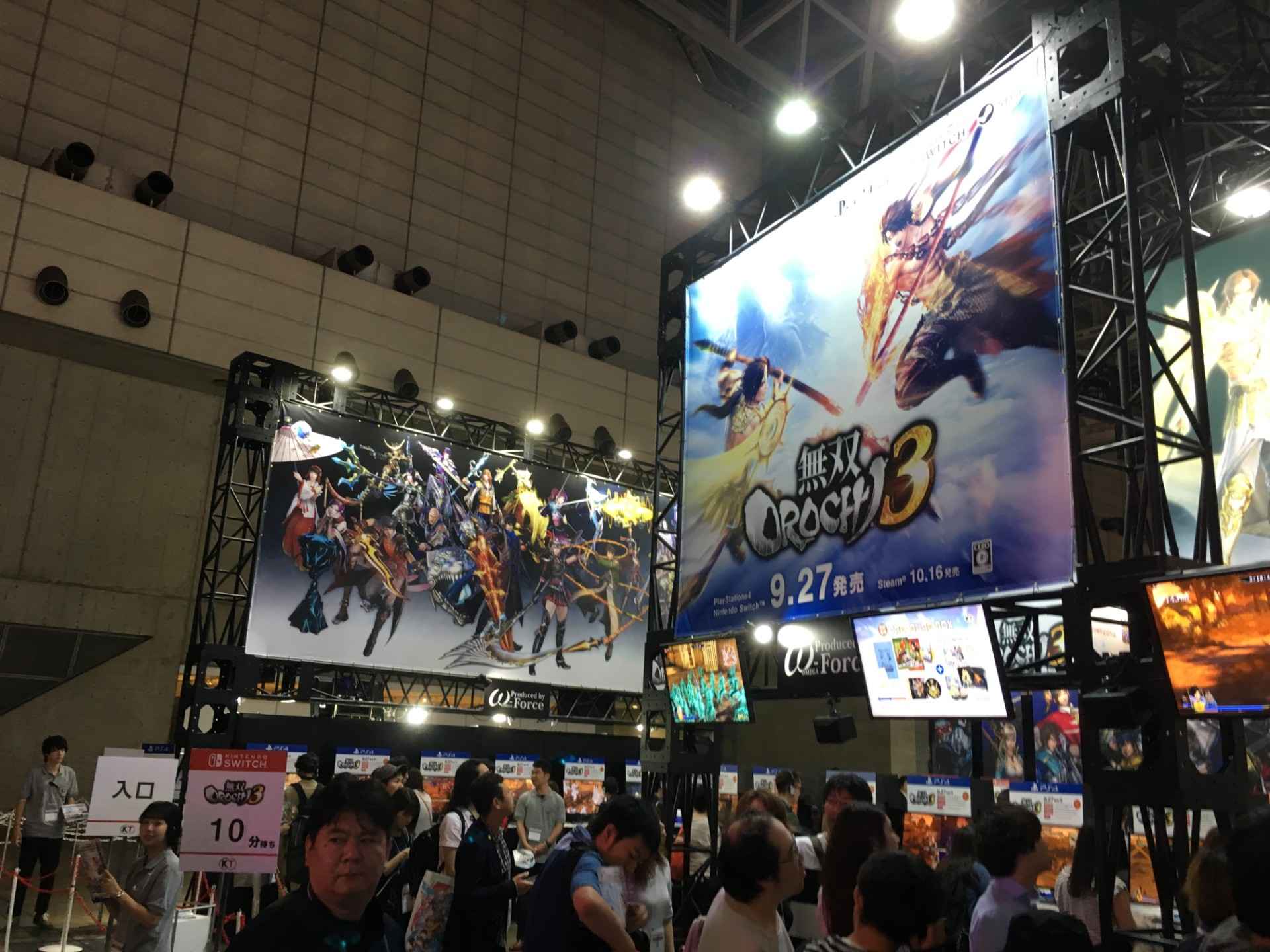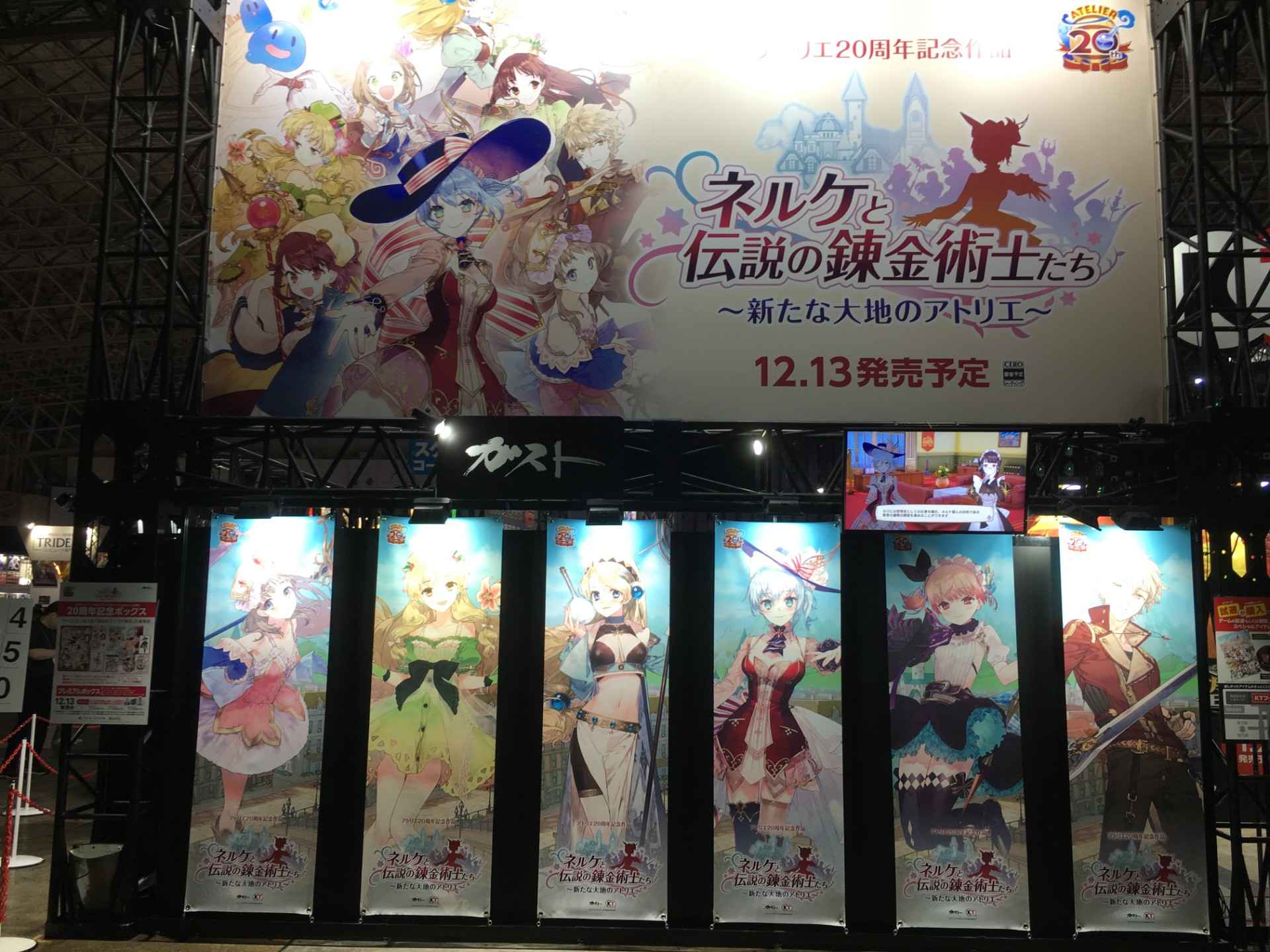 MERCHANDISE
Kojima Productions was selling lots of sleek (and expensive) goods based on the studio and its game Death Stranding.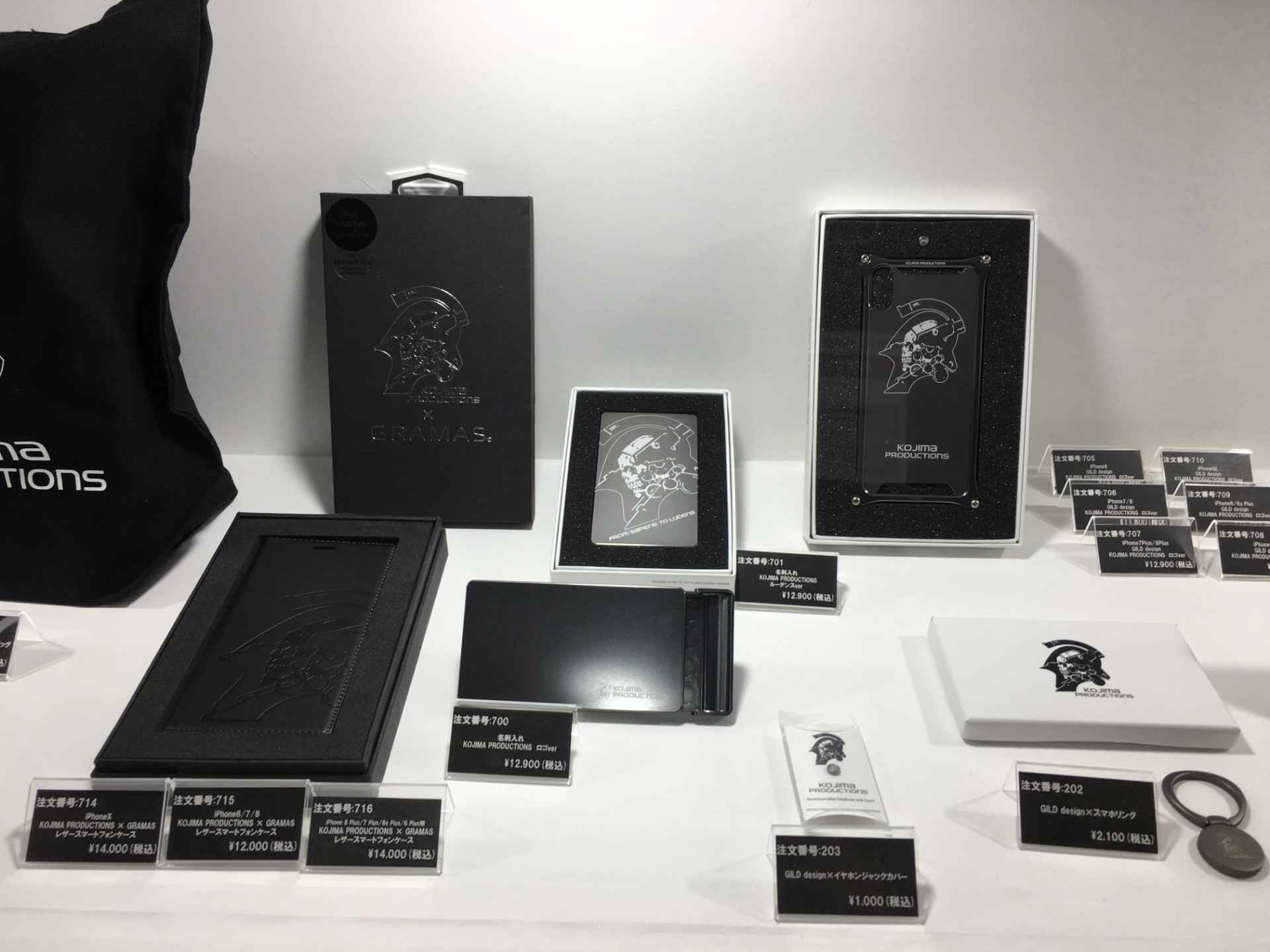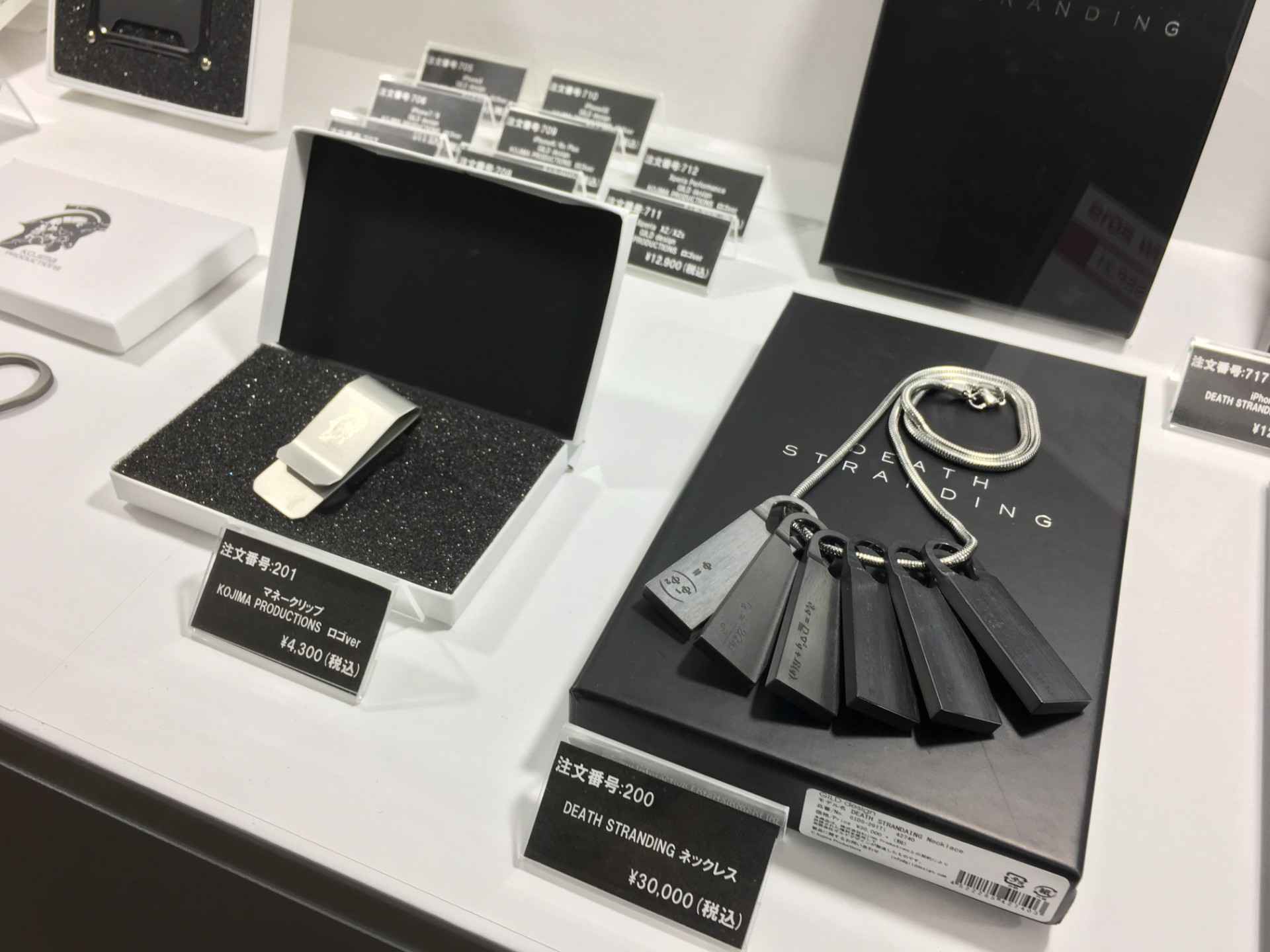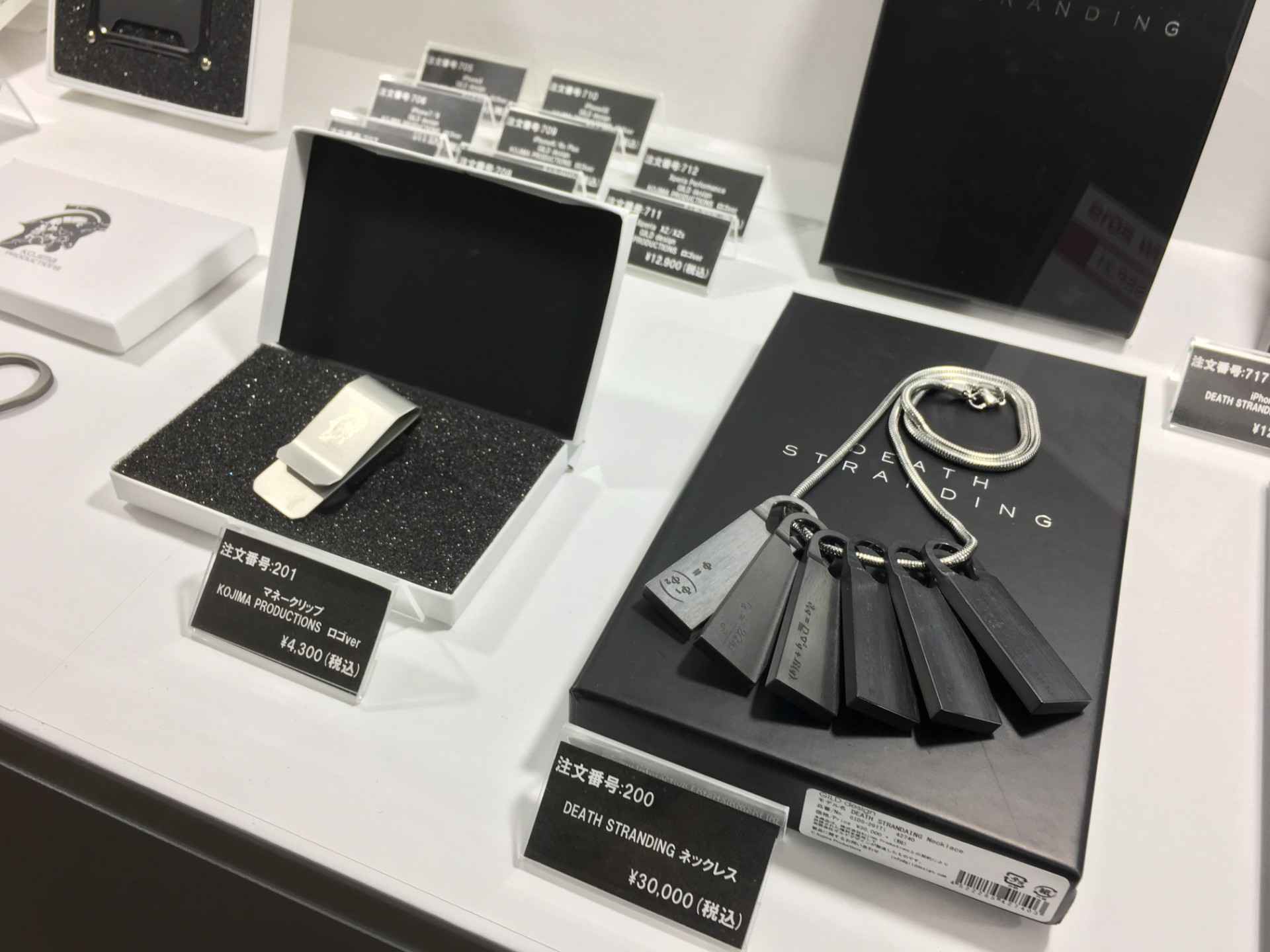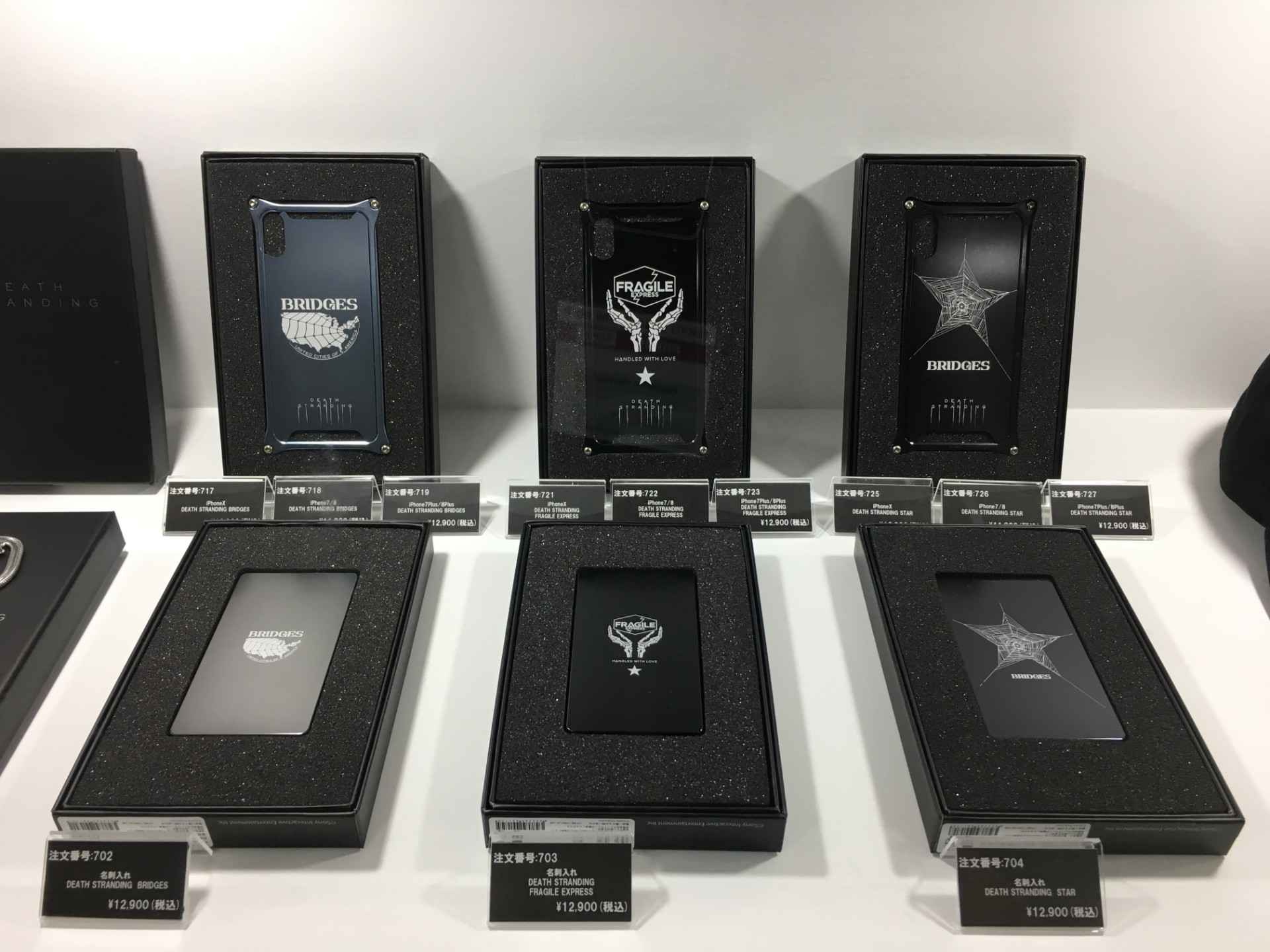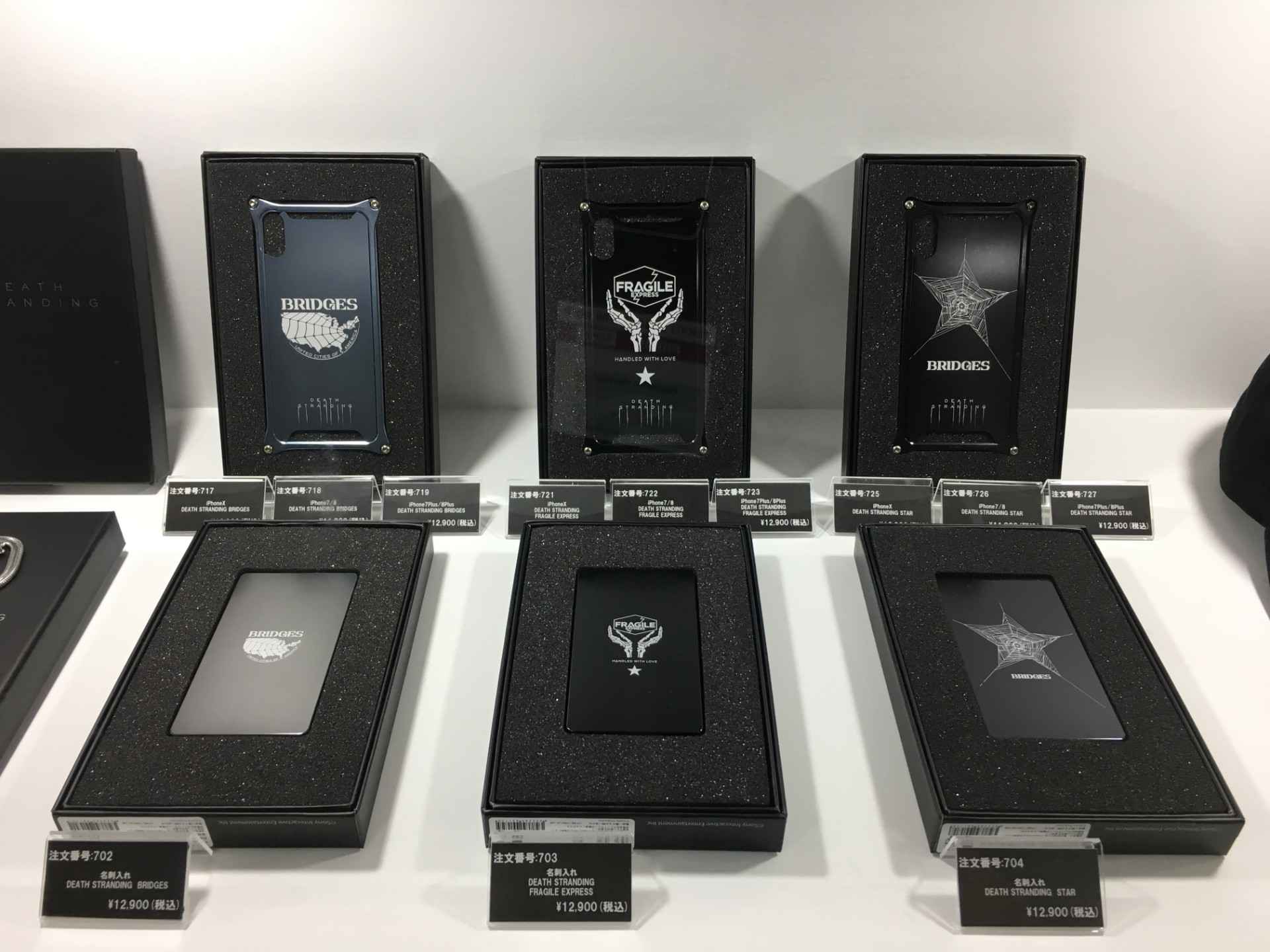 Koei Tecmo's merchandise stand brought plenty of sexy Dead or Alive items for sale.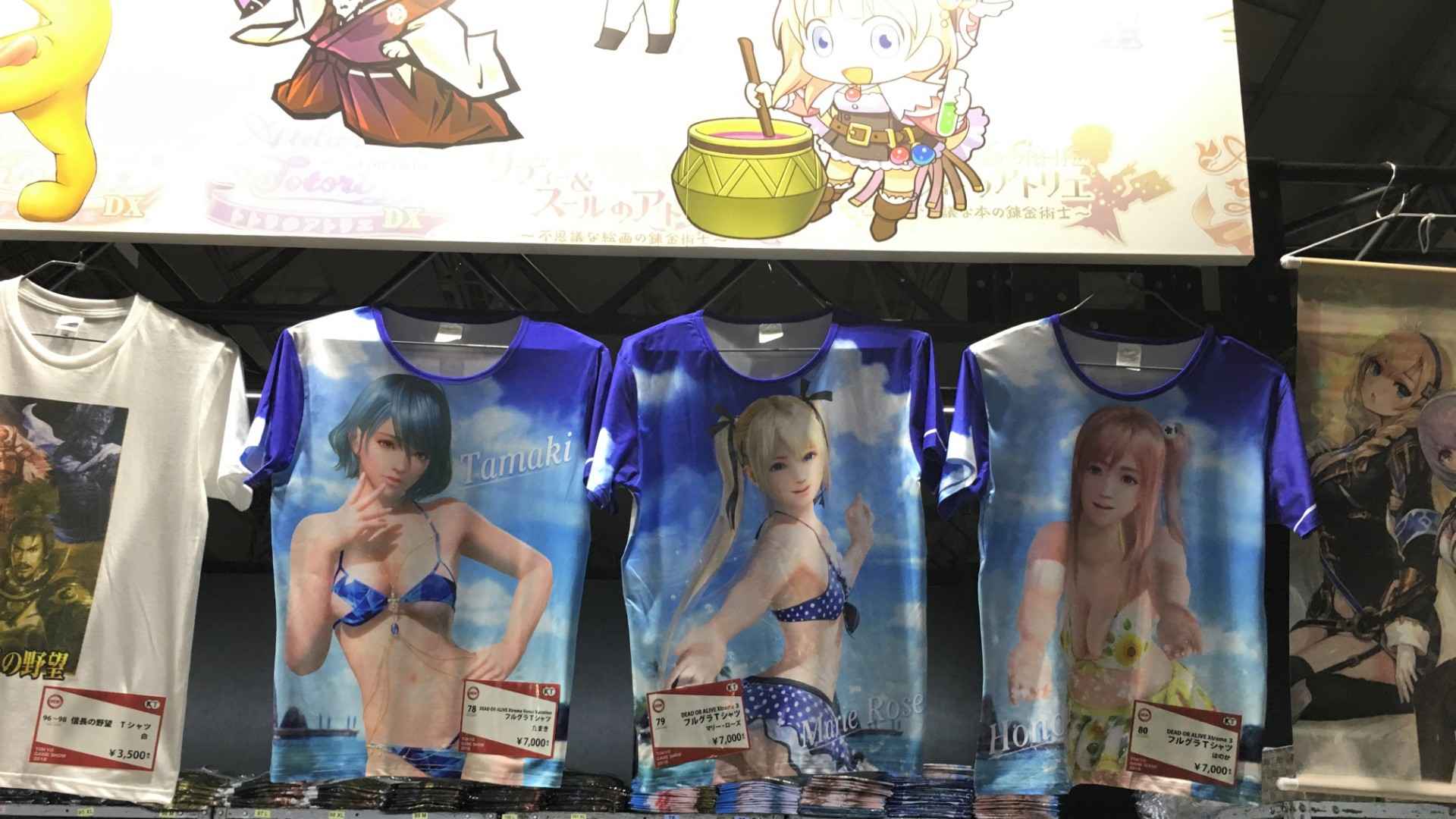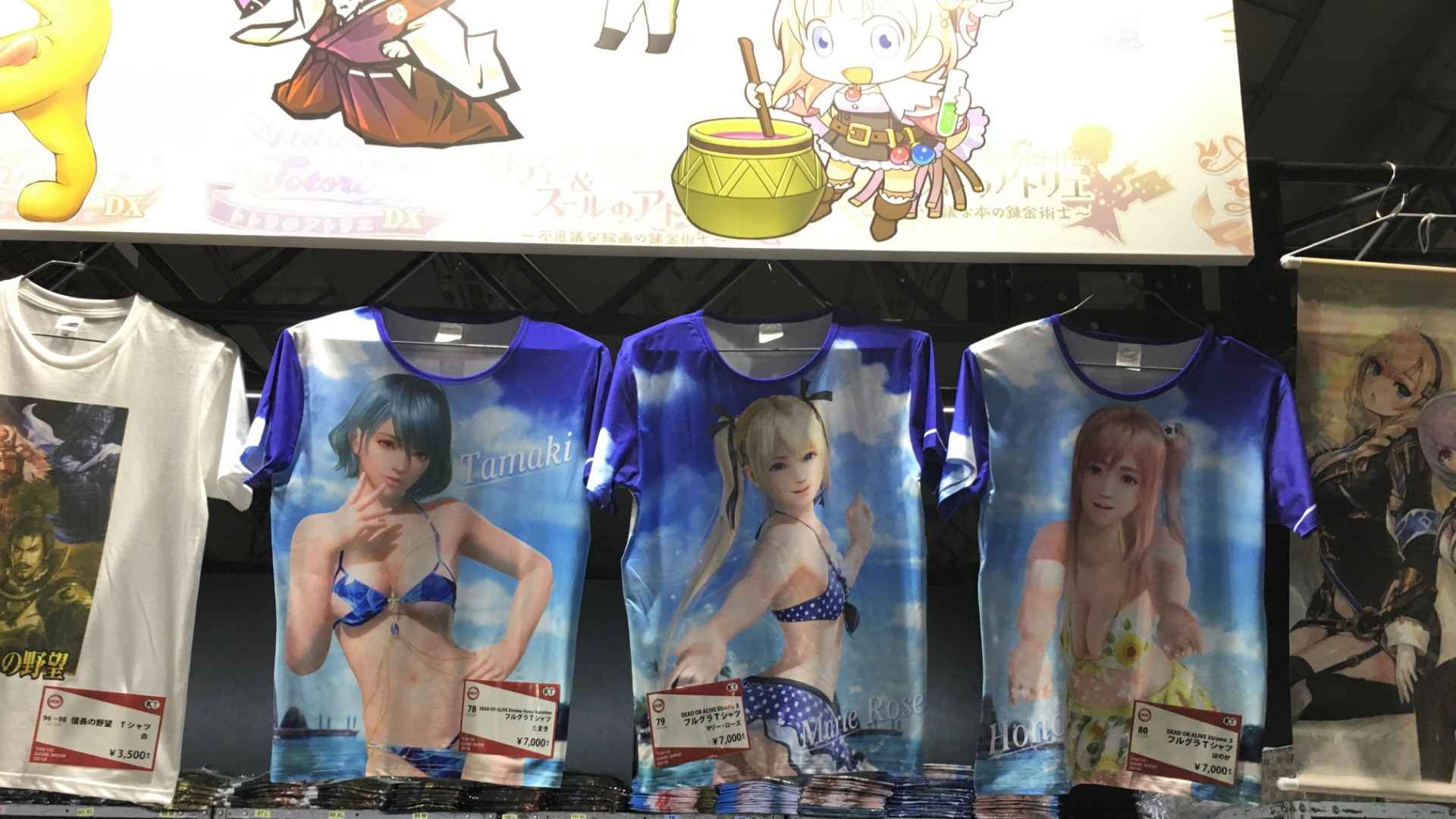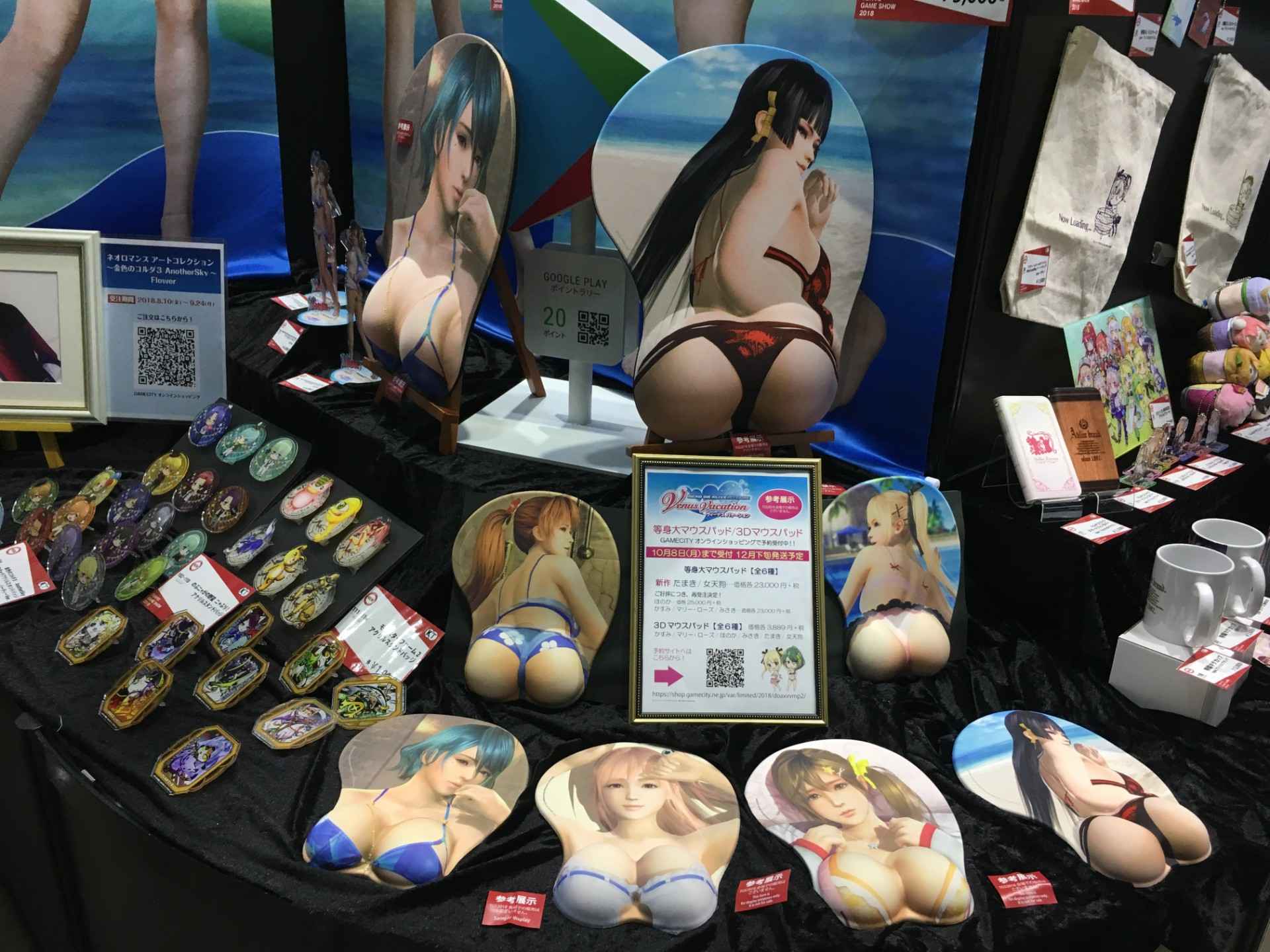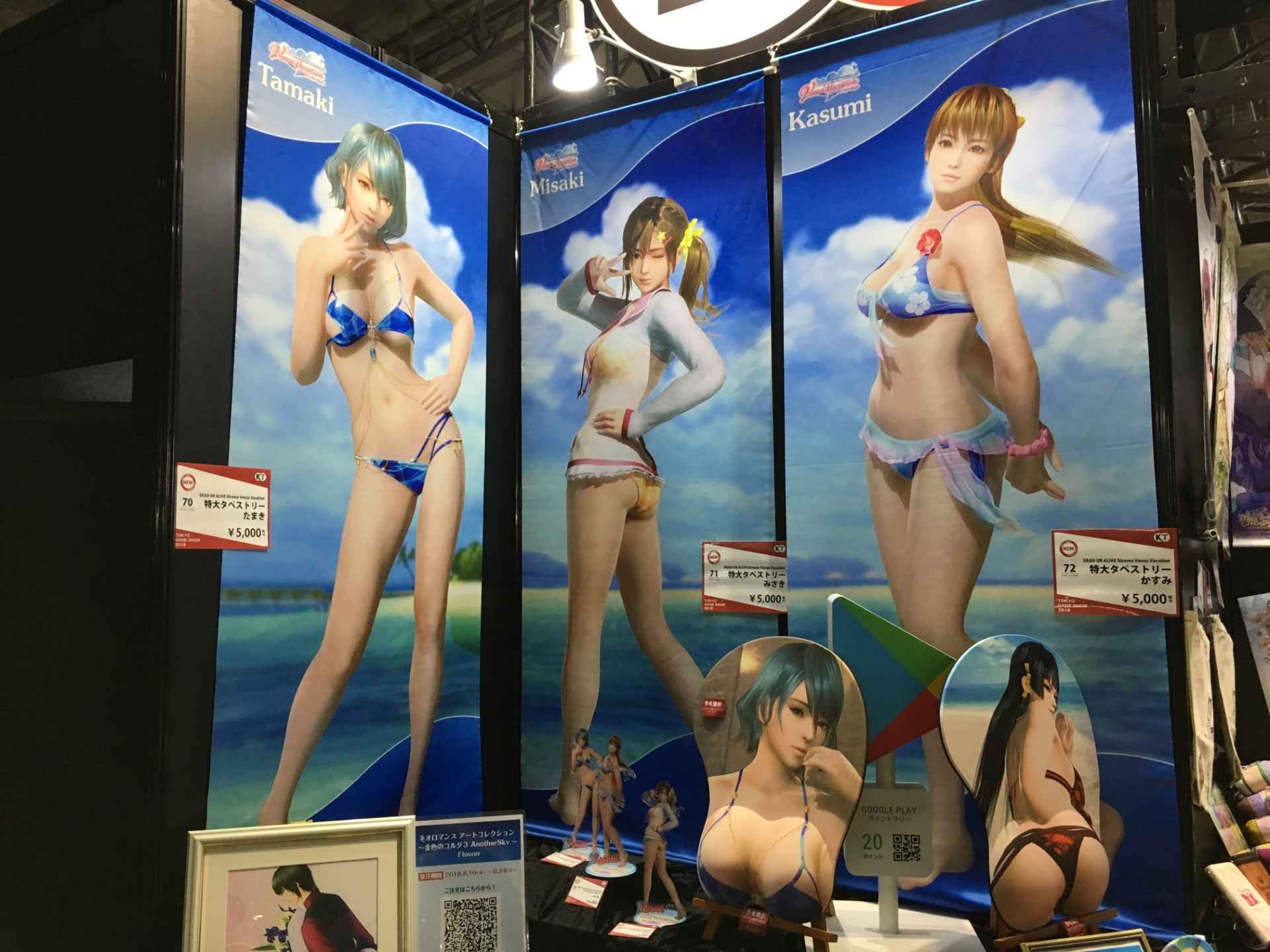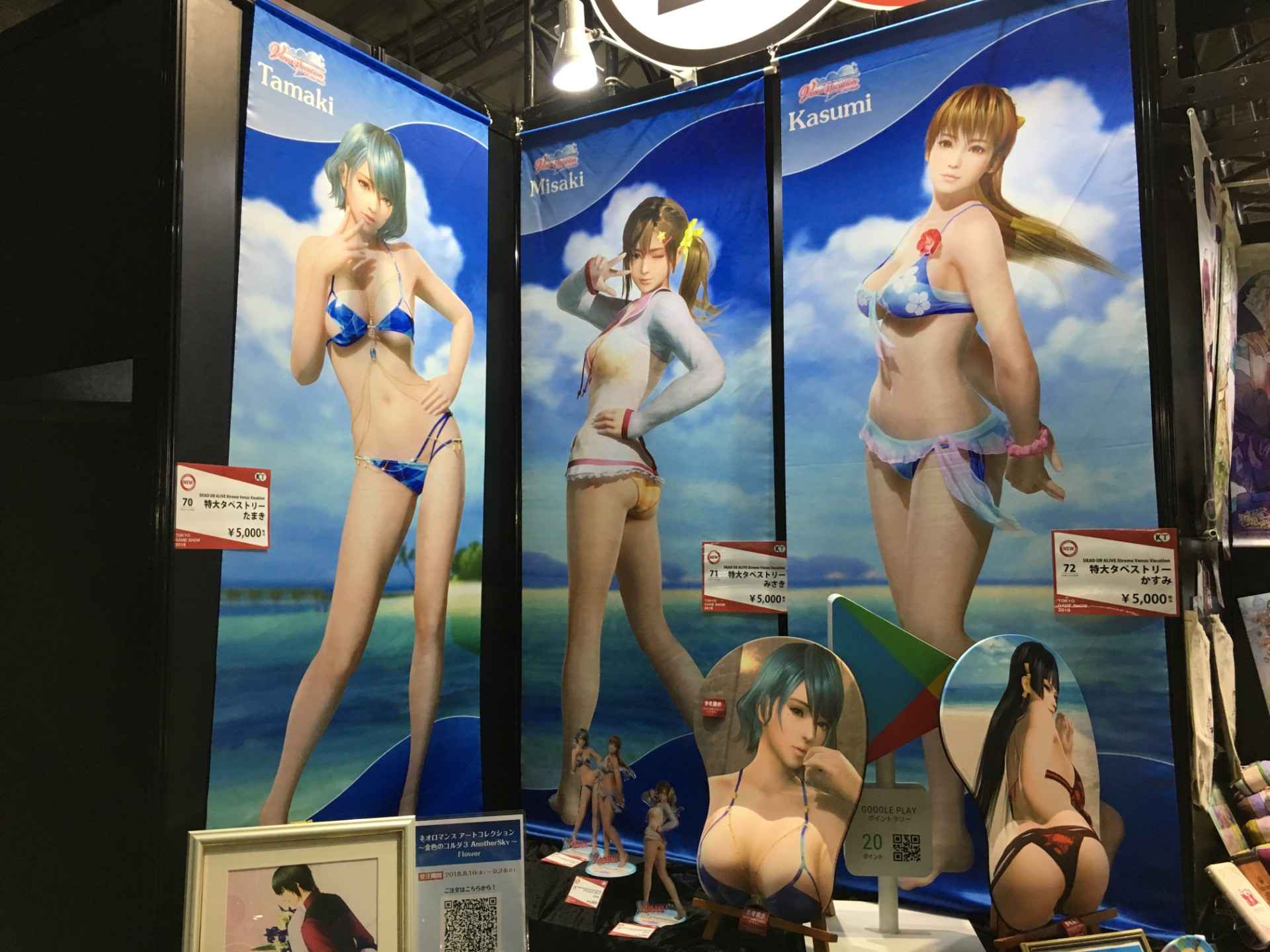 Atlus and NIS merch is cute.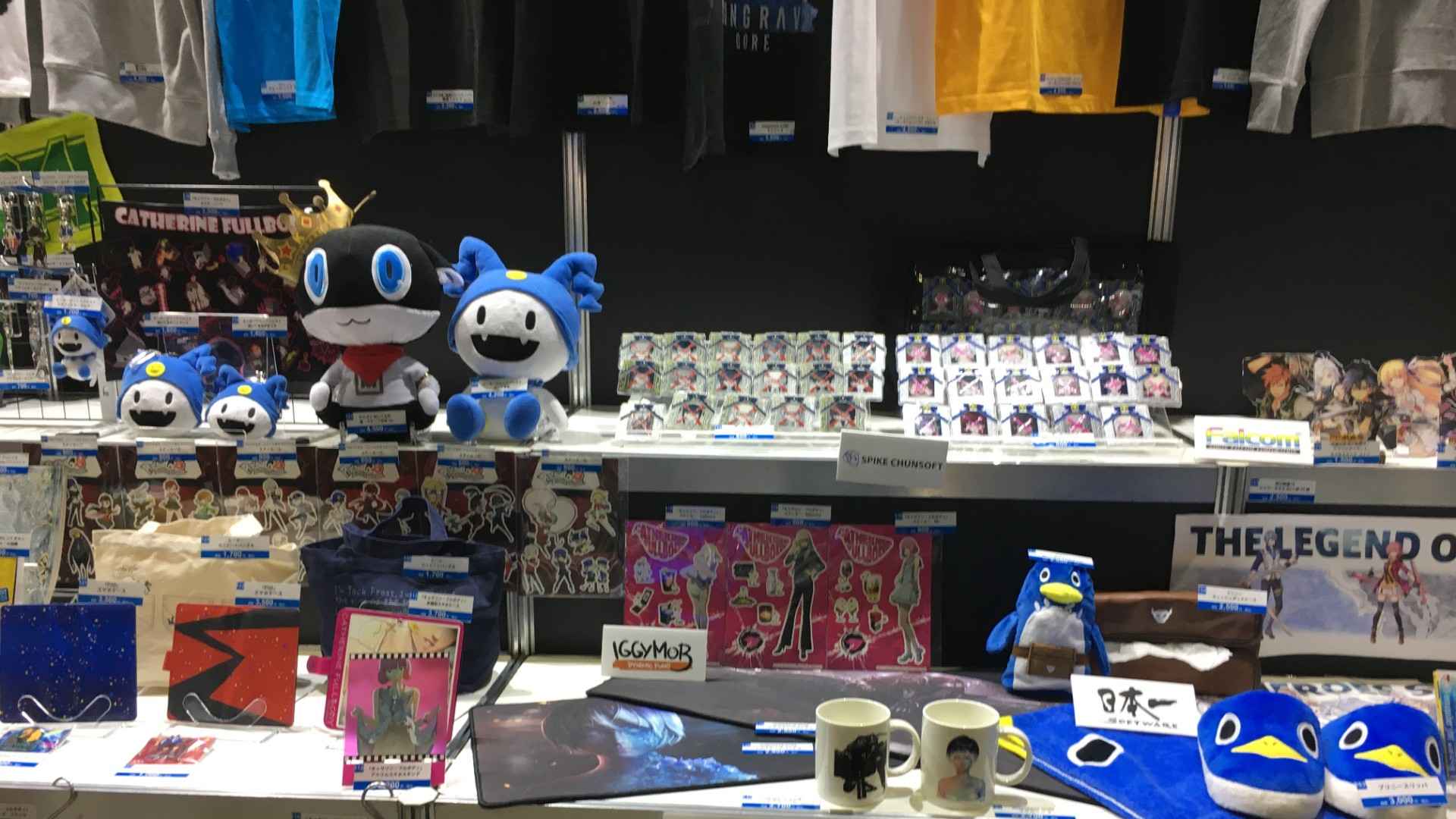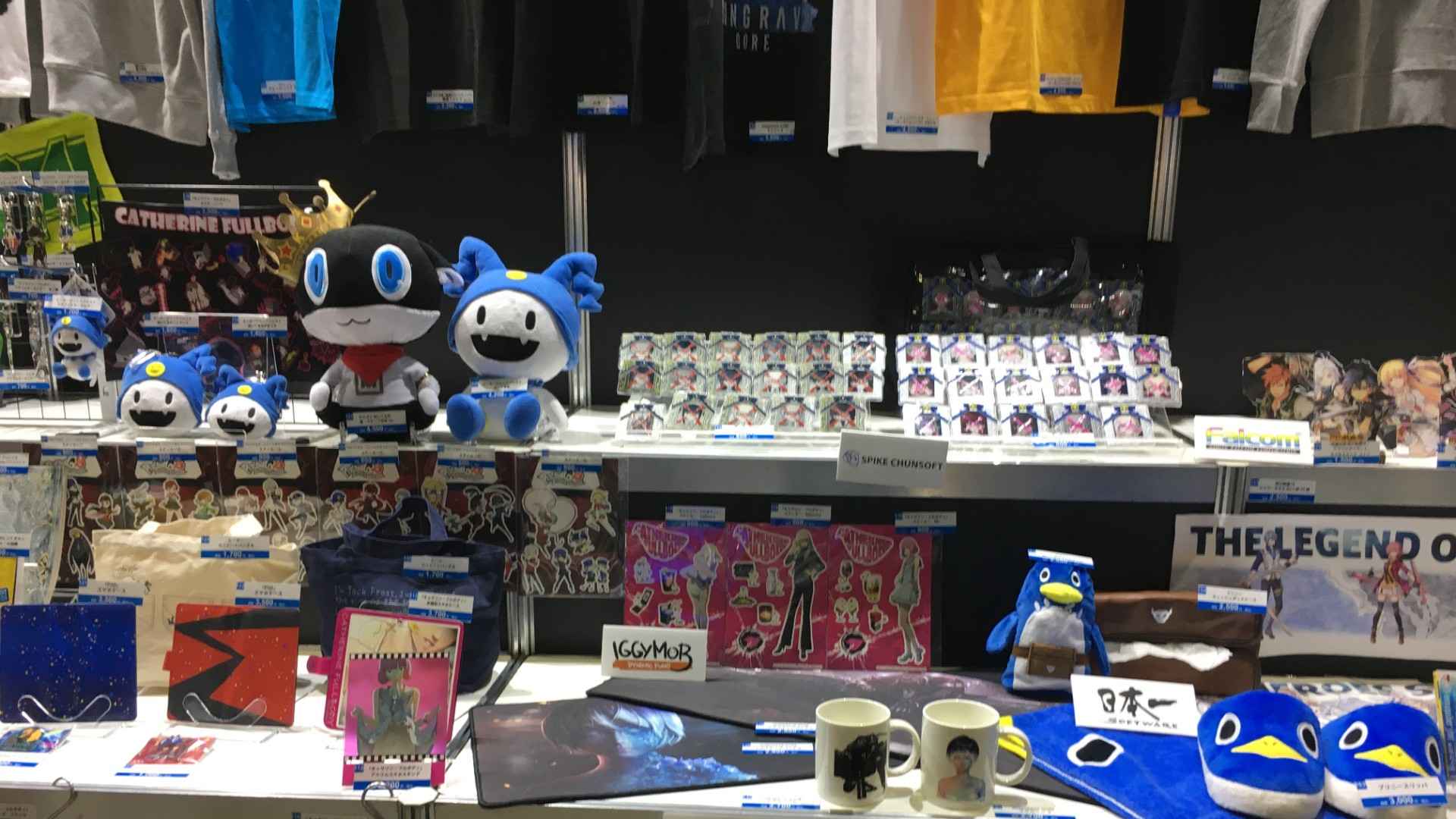 Square Enix had one of the largest and most robust merchandise booths at TGS.