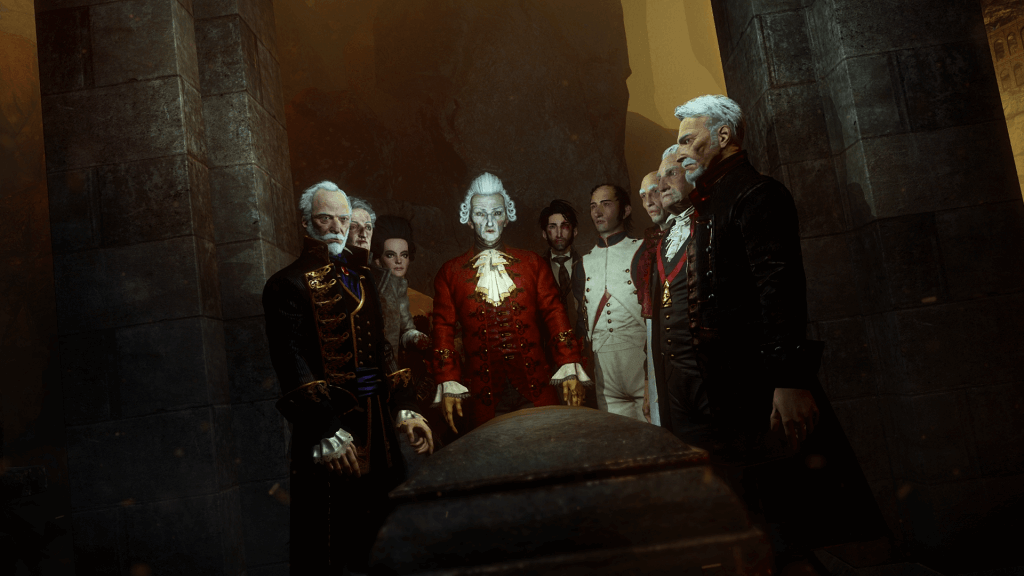 Focus Home Interactive has revealed The Council Episode 5 release date as the 4th December 2018.
Titled Checkmate, Episode 5 will release alongside a complete version of the narrative-driven, RPG-influenced adventure game. Which, rather excitingly for fans who appreciate old-fashioned things like cover art and an actual box, comes in both digital and physical versions.
The former can be picked up via The Council Season Pass on PlayStation, Xbox, and PC digital storefronts. While the latter, known as The Council Complete Edition, is available from GAME in the UK at the not-unreasonable price of £24.99.
A Climactic Confrontation
"Checkmate brings all your decisions, mistakes, and victories to the fore as Louis' alliances, enemies, and family all come together for a climactic confrontation." Reads the official synopsis.
"Who will win, and can the De Richets survive the island in the end?" Guess we'll have to play it to find out; which is fine by us.
PSU's John-Paul Jones has been largely impressed by what he's seen during the first four episodes. Particularly Episode 1, The Mad Ones, which he described as "a thunderously promising start for this fresh, sophisticated and intelligent take on the narrative adventure".
The Council Episode 5 Release Date Announcement Features Two New Screenshots
To celebrate the news, publisher Focus Home Interactive has released two brand-new screenshots taken directly from Episode 5.
Both of which you'll find embedded above. As you'd expect, they're rather unsettling.
While we await the arrival of Episode 5 and the Complete Edition, make sure you stay tuned to PSU for our review of Checkmate and all the latest gaming news.