The Dark Pictures: House Of Ashes PS5 & PS4 Hands-On Impressions – The Dark Pictures Anthology is entering its third year of existence now and it aims to keep things fresh and exciting with its latest instalment, House of Ashes.
But, with House of Ashes, SuperMassive Games are opting for a much simpler set-up and story, whilst implementing some exciting gameplay enhancements that could make this the best entry in the anthology yet.
We got to watch a 20-minute presentation detailing some of these new features and getting a look at some of the first gameplay to be showcased for the title. Here is what we thought.
The Dark Pictures: House Of Ashes PS5 & PS4 Hands-On Impressions
Trapped Between Two Enemies
House of Ashes is set in the Middle East, where the main protagonist is Rachel King (played by Ashley Tisdale), a soldier who has been sent along with the rest of her unit to unearth an Iraqi weapons factory. Upon arriving, an earthquake quickly drops both the military unit and a number of Iraqi forces underground, where they come across an old temple, infested by a nest of bloodthirsty monsters.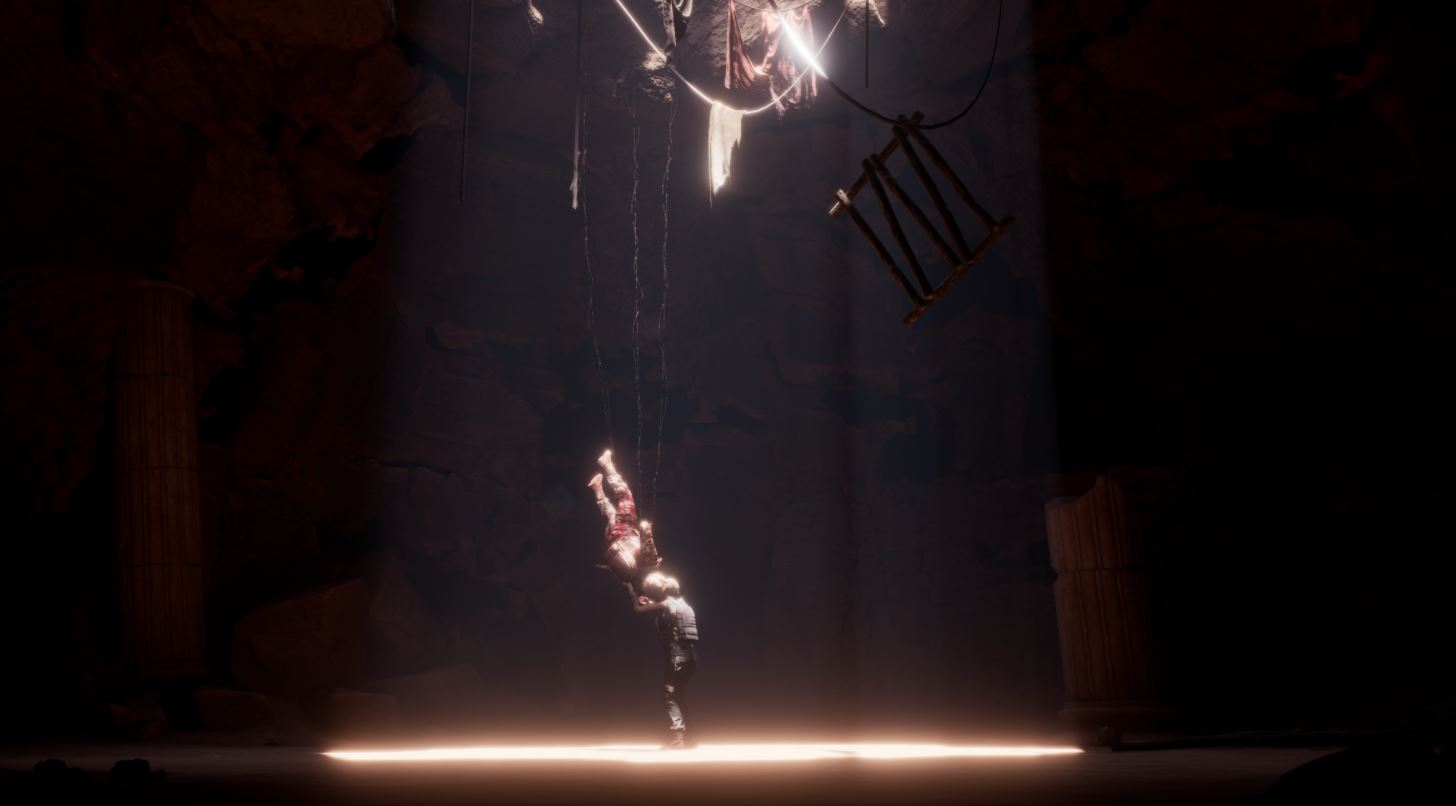 That is your set-up for House of Ashes, and from what we can gather, the main objective is to make it out alive.
Alongside playing as Rachel King, you will also take control of 3 other soldiers in her platoon, as well as an Iraqi soldier, forming the brigade of 5 characters you will get to play as. We didn't really get a good look at anyone in detail, but the performances look to be about on par with what we have seen before.
When it comes to the scares and horror of House of Ashes, it is clear that SuperMassive is going for more of a slasher-style thriller with the third entry in the anthology. One scene we saw had these long-limbed creatures pull an enemy right away in front of us, which gave a nice fright.
As with all the other entries in the franchise, House of Ashes is also rooted in myth and lore, with a lot there to discover this time around as you will be able to learn more about the temple and the creatures within it as you play.
An Enclosed, But Freeing Experience
Gameplay changes are easily the most exciting aspect of House of Ashes. For the first time in any of SuperMassive's horror outings, House of Ashes will have a full, player-controlled 3D camera, forgoing the traditional fixed perspectives.
In the small gameplay section we saw, this had an incredibly impactful change to the atmosphere and gives the impression that you are in control of the character, rather than just watching them move from point A to point B.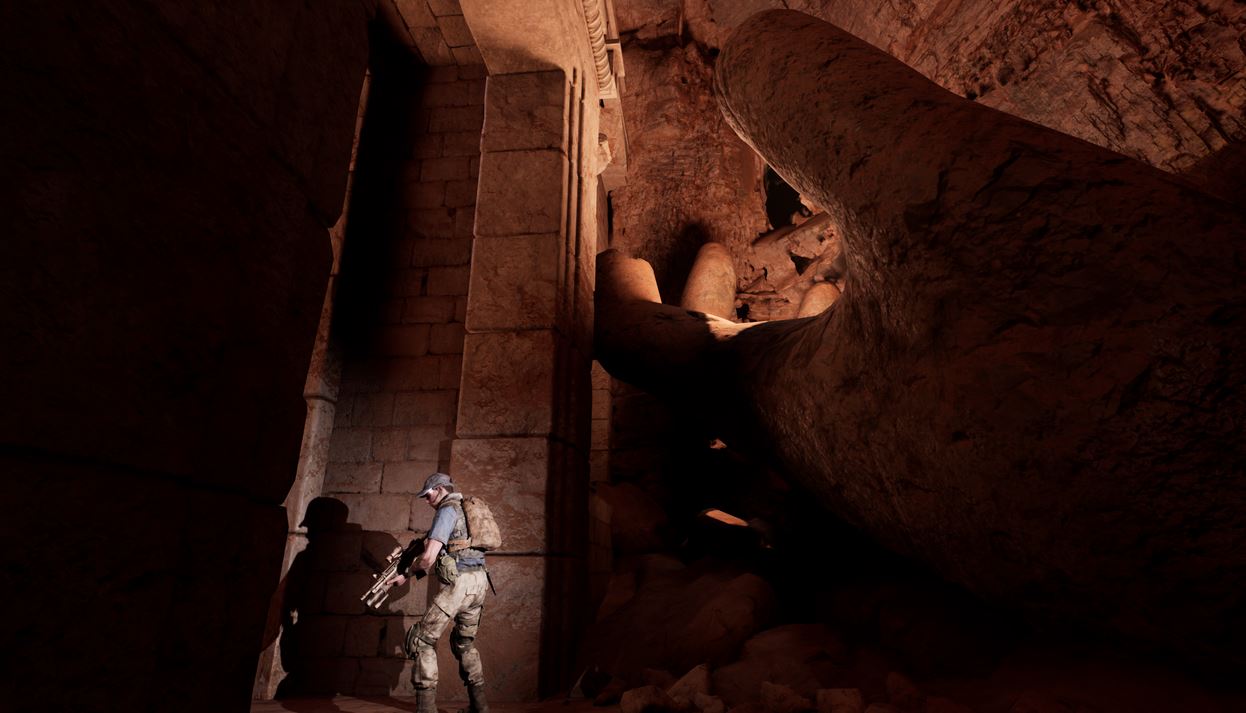 With the camera being pulled out, the game is also able to vary up the environments more, offering large open halls and dark claustrophobic caverns. We didn't get to play any of the game, so we aren't able to see how this affects the experience, but nonetheless, it is an exciting change.
It will also be interesting to see if this makes this entry less directed and hand-crafted than the others, as players will be able to look wherever they want during certain scenes.
Other neat gameplay enhancements include a new flashlight, which when paired with the player-controlled camera allows you to find and hunt for secrets, as well as difficulty options making the experience more accessible by lowering the difficulty on quick-time events.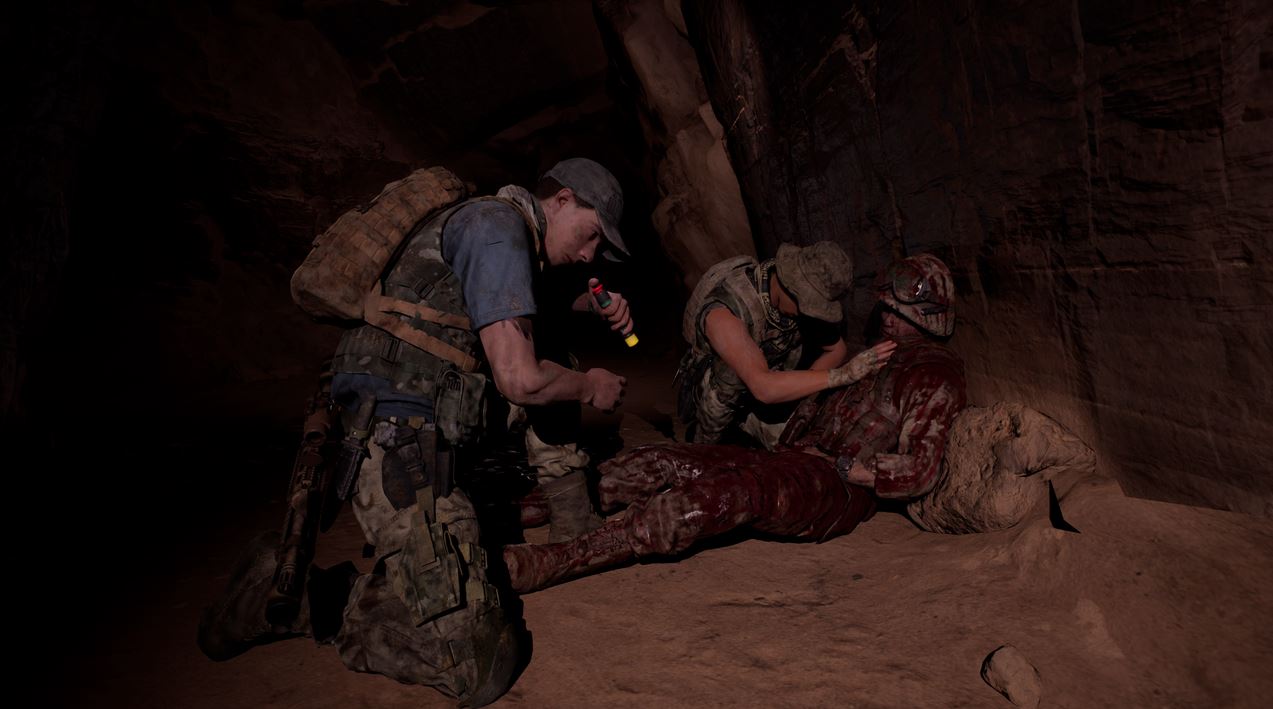 Excited To See More
We aren't going to lie, our look at House of Ashes was very brief and it would have been great to get a more in-depth glance at a section of the game. However, with COVID restrictions and lockdowns that simply wasn't possible.
Either way, the gameplay improvements here and the visual enhancements that will come on PS5 have us excited that House of Ashes could be the best entry in the anthology series yet, given its easy-to-follow plot and simple premise. Let's hope SuperMassive can deliver those scares and nail-biting gameplay moments.
The Dark Pictures: House Of Ashes releases for PS5 and PS4 in 2021.
Preview presentation provided by publisher.