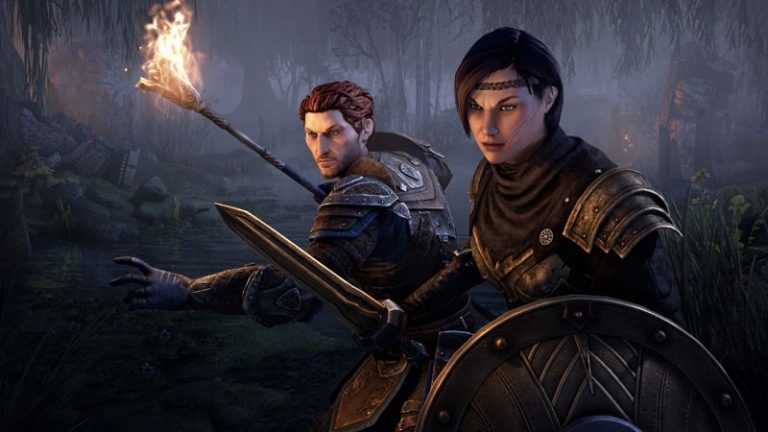 Bethesda has rolled out The Elder Scrolls Online update 2.36 patch notes for you to digest, which comes with multiple fixes for the base game as well as its numerous expansions, including the Imperial City, Ascending Tide and Lost Depths.
Read up on the latest The Elder Scrolls Online patch notes below.
Related Content – Sony PS5 Complete Guide – Everything Explained On PlayStation 5 For New Users
---
Ascending Tide — FIXES & IMPROVEMENTS
Achievements
Updated the Ascending Tide Style Master achievements to state the correct dungeons required for each achievement.
HIGH ISLE — FIXES & IMPROVEMENTS
Monsters & NPCs
World Bosses
Fixed an issue where defeating the Eldertide Druids world boss would not consistently grant proper kill credit.
Tales Of Tribute
General
Fixed some Tribute Hidden Master dialogue that displayed broken text characters.
IMPERIAL CITY — FIXES & IMPROVEMENTS
Art & Animation
General
Fixed an issue where a gatehouse fixture could allow you to get stuck inside of it.
LOST DEPTHS
Dungeons & Group Content
Dungeons
Graven Deep
General
Dhulef now handles the ancient logbook a little better.
Zelvraak the Unbreathing
Reduced the health and damage from Zelvraak, in addition to the Flesh Abominations, Flesh Atronachs, and Bone Colossus.
Flesh Abominations, Flesh Atronachs, and Bone Colossus no longer gain health and increase damage on normal difficulty.
The Banished ability now does damage less frequently.
Reduced the damage of the following abilities:
Soul Siphon
Inferno
Skeletal Detonation
Crippling Grasp
Lightning Bolt and Lightning Pool
Nova
Ice Eruption and Ice Patch
Phantasmal Barrage
COMBAT & GAMEPLAY
Itemisation & Item Sets
PvP Sourced
Mara's Balm:
This set's heal now has a 1 second cooldown and triggers a larger heal when the cleanse occurs.
Increased the healing to 1675, up from 951.
Developer Comment:
With these adjustments, we've gotten this set back to its original intended design – to offer a steady stream of healing for when an opponent was applying many longer duration effects on your character. Previously, many effects that could come in rapidly – such as ticking effects from ground areas – or snares could build into attacks (like Puncturing Sweeps or the Warmth passive), thus creating the situations where some targets felt as though they could not be killed.
BASE GAME — FIXES & IMPROVEMENTS
Alliance War & PVP
General
A suspect tree near Fort Glademist has been cut down.
Events & Celebrations
Witches Festival
Fixed a very rare issue where the Crowborne Horror could spawn twice, as well as an associated issue where rapidly exiting and re-entering the arena would sometimes cause it to not spawn.
Housing
Furnishings
Adjusted the collision for the "High Isle Walkway, Straight Castle" furnishing to better match its visual appearance. Most notably, you can now actually walk on the bottom, instead of sinking up to your armpits in stonework.
Miscellaneous
General
Fixed an issue that could prevent you from grouping in certain situations on PS4 and PS5.
Fixed an issue on the PS4 where the wrong images for the Ascending Tide Scout and Lost Depths Scout Trophies were displaying.
UI
Alliance War
Fixed an issue where inactive Battleground weekends would display in the Activity Finder UI while in a Battleground.
Gamepad Mode
Fixed a UI error commonly encountered after using the Activity Finder to queue for a dungeon