It's not long now until The Game Awards 2017!
Geoff Keighley is behind the microphone as host once again, and we prepare for another a bombardment of video game news.
Taking place at the Microsoft Theater in Los Angeles, California, this is the fourth iteration of the award ceremony which takes a look back at some of the best video games and achievements in the industry in 2017.
What time do The Game Awards 2017 start?
The ceremony will be broadcast across 16 different platforms, including Twitch, YouTube and Facebook.
"This year we are excited to add even more partners to our distribution matrix, give fans new ways to interact with the show, and introduce several exciting new elements including The Game Awards Orchestra," said Keighley in a press release.
The live stream will begin at the following times:
5:30 pm PST
8:30 pm EST
1:30 am (Friday) GMT
2:30 am (Friday) CEST
9:30 am (Friday) JST
You can tune in live by watching the video below, which will be streamed in 4K.
The Game Awards 2017 trailers
There's plenty of surprises and presentations of upcoming games, but the trailers that have been confirmed are for:
Fortnite
Metro Exodus
A Way Out
Sea of Thieves
We're also expecting to see more from Hideo Kojima and Kojima Productions new game, Death Stranding.
There's also rumors that two brand new games featuring game worlds we've never seen before will also be announced.
What games are up for awards?
Spanning multiple categories, including Best Game Direction, Best Narrative and Best Music, there's a total of 23 awards being dished out. The big one is The Game of the Year award. In that category are:
Horizon Zero Dawn
Persona 5
PlayerUnknown's Battlegrounds
Super Mario Odyssey
The Legend of Zelda: Breath of the Wild
For details on all categories, check out the official website.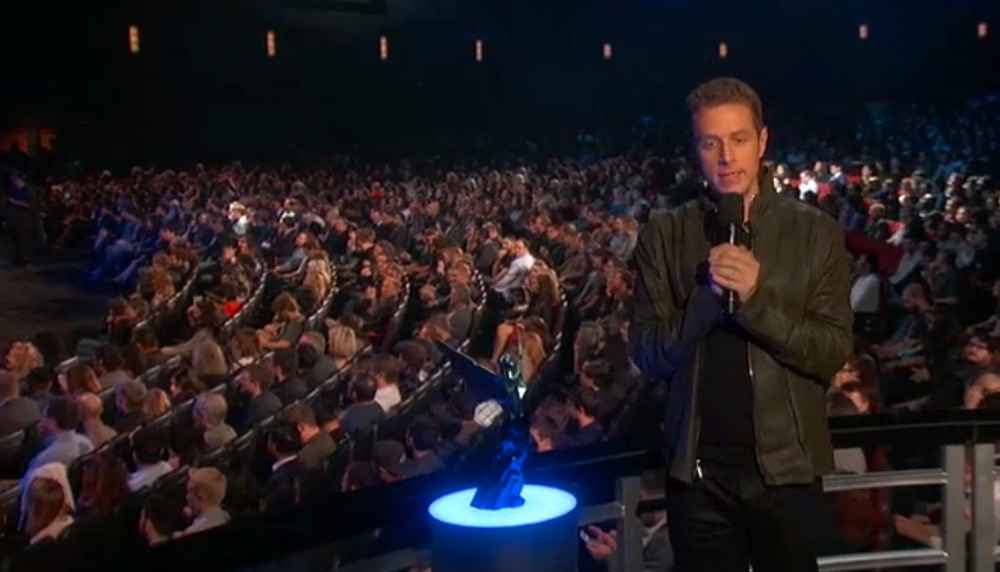 Who is on The Game Awards 2017 jury?
There's a star-studded cast of industry veterans on the voting panel, which also includes 51 gaming websites, including Game Informer, IGN and Polygon. Though the public were able to cast votes on selected categories, it's this team that will decide the winners.
In a separate Student Game Award category, industry veterans including Hideo Kojima (Kojima Productions) and Todd Howard (Bethesda Studios) will decide the winner.
What else to expect from The Game Awards 2017?
Alongside live music from alternative rock band, Phoenix, expect special guest appearances. Kojima has been confirmed to take to the stage, alongside Norman Reedus, who stars in Death Stranding.
For those attending, there's an on-site arcade where you can play indie games before and after the show.
Stay tuned for all the announcements, including the full list of The Game Awards 2017 winners.