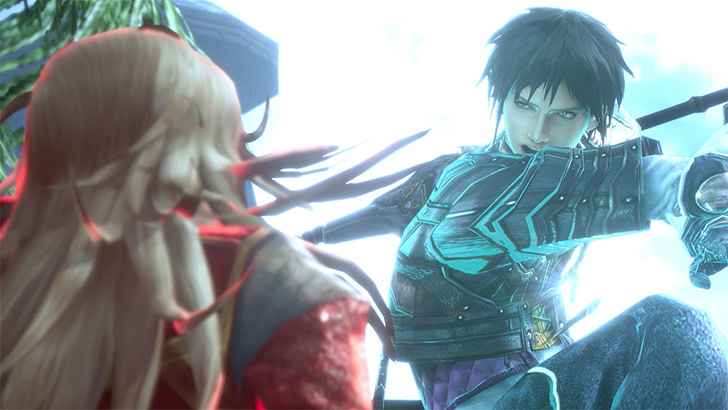 With the 2008 original pulled from Steam a few days back, Square Enix has now announced that The Last Remnant Remastered PS4 will release exclusively on PlayStation's digital storefront on the 6th December 2018 in Japan.
It's not yet known if the game will eventually come to Western shores, but our fingers remain firmly crossed.
The Last Remnant Remastered PS4 Teaser Trailer
The remastered version won't only benefit from a graphical upgrade when it switches out the old Unreal 3 Engine for something slightly more modern, however.
As mentioned in Square's original announcement post, The Last Remnant Remastered will feature include all the gameplay and mechanical improvements made to the earlier PC version of the game.
And, while none of those graphical or mechanical upgrades are to be seen in the accompanying teaser trailer, the Square Enix website has uploaded a couple of brand-new screenshots for fans to enjoy.
Otherwise, we'll simply have to wait until the Tokyo Game Show (which commences on the 20th September, in case you didn't know) for a slightly closer look.
The Last Remnant Remastered PS4 – The Premise
In terms of story, The Last Remnant is similar to many another JRPG. I.e., it follows a group of unlikely, teenaged heroes as they journey across an evocative fantasy world in search of mysterious, magical artefacts that could well determine the fate of all living beings.
Here's the official blurb to get you in the mood:
Mitra, Yama, Qsiti, Sovani. These four races exist in one world; a world filled with Remnants — mysterious artifacts from an ancient era. But who created the Remnant? How long ago? And for what purpose?

With these questions left unanswered, the Remnants became beneficial tools used for the good of civilization. The world was at peace…or so it seemed.

The powers of the Remnants slowly began to change the world's balance. A rift slowly formed between those who ruled and those who obeyed. This was the dawning of a new era — an era of countless frays that would be brought upon the world by those enslaved by their own lust for power.

A thousand years later, the journey of one young man begins…..