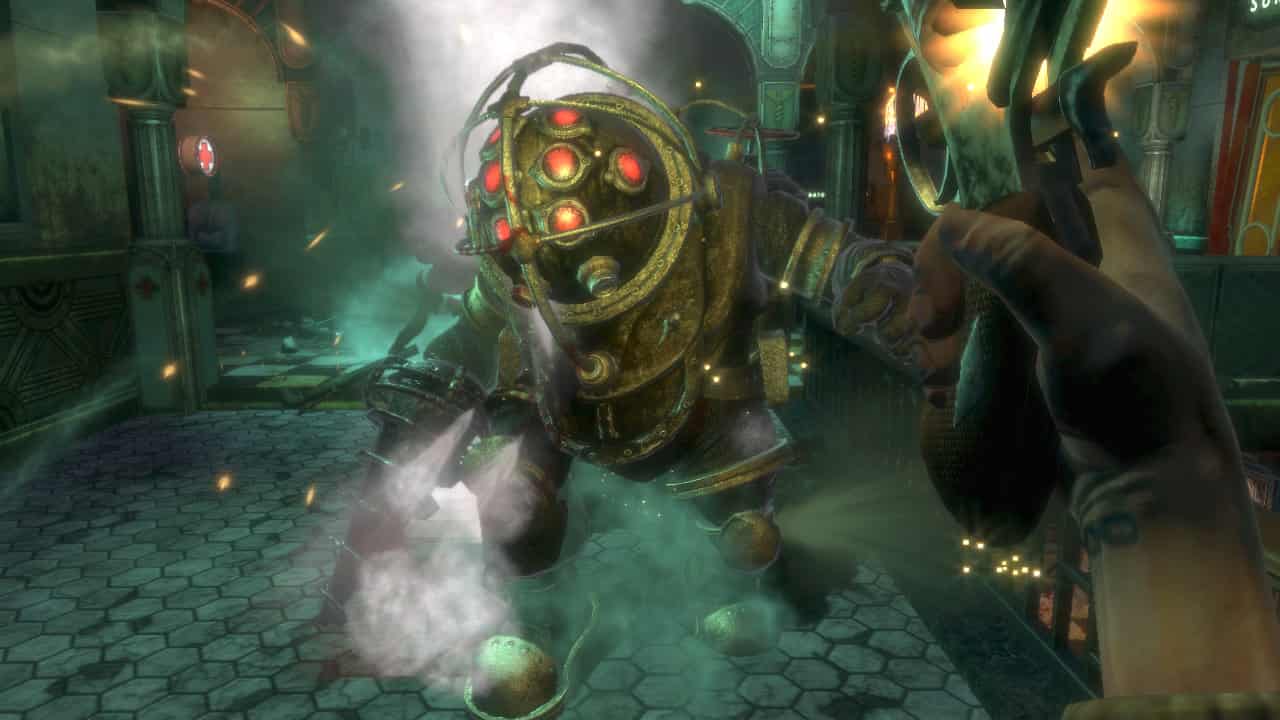 If today's revelation that a new BioShock was in the works made you think that the game has just gotten off the starting blocks, thanks in no small part to the 2K press release which said that production on the title would persist for the 'next several years', Kotaku's Jason Schreier has today revealed that this iteration of BioShock has actually been in development since 2017.
In a couple of tweets that link with a larger article he authored on the matter, Schreier details the fact that this new installment in the series (seemingly codenamed 'Parkside') started production under developer Certain Affinity two years ago:
2K's announcement this morning made it seem like BioShock 4 *just* entered development. Here's the truth: the next BioShock (Parkside) has been in the works for years now, under at least two different studios. Current version started in 2017. New from me: https://t.co/D1k3Uux5VQ

— Jason Schreier (@jasonschreier) December 9, 2019
Since then, 2K have apparently moved development of this new BioShock title to Cloud Chamber – a brand new developer that works under the 2K umbrella from Novato, California.
For roughly two years, the Austin, Texas-based studio Certain Affinity was working on BioShock 4, until 2K pulled the project from them and moved it to this new studio in Novato, CA.

— Jason Schreier (@jasonschreier) December 9, 2019
Now of course, the question is just how much of the Certain Affinity's work will be preserved, or, will Cloud Chamber simply go back to the drawing board and start the project over afresh.
This wouldn't be the first time that a publisher has reset development of a big name franchise title in recent times either. If you recall, Square-Enix did a similar thing with its Final Fantasy VII Remake; stripping away anime fighter developer CyberConnect2 from the project after two years working on it before deciding to tackling the development work themselves in house.
As such when this new BioShock releases on PS5 (it kinda has to really seeing how far in the future we've been told to expect it), it'll be interesting to see just how 'pure' the final product is in terms of a singular vision, or, if it turns out to be some sort of grim videogame chimera, born from a mish-mash of unfinished labor from another, long gone developer.
How do you think this new BioShock will turn out? Let us know in the comments!
Source: Jason Schreier – Kotaku