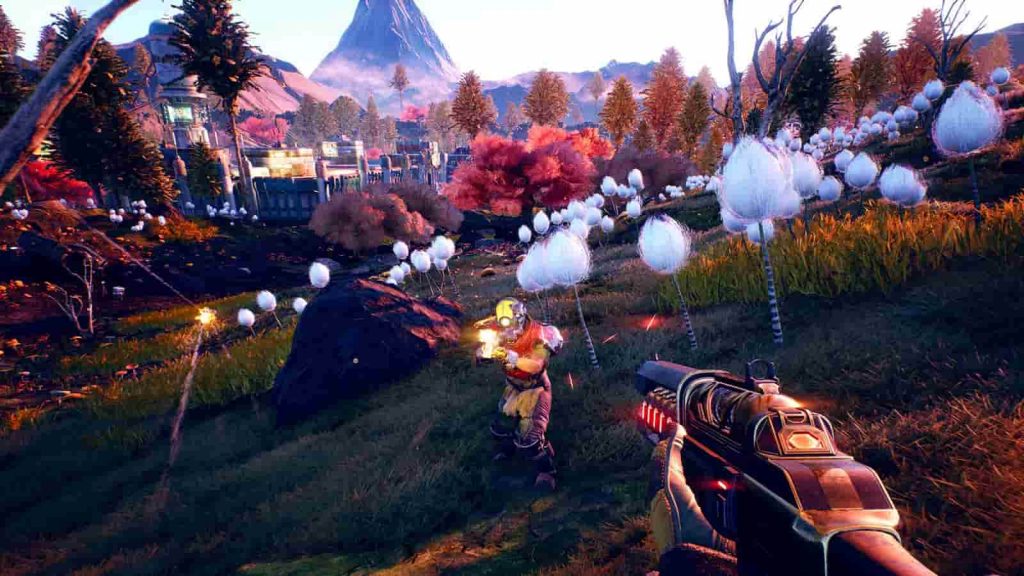 After the reveal that Obsidian's The Outer Worlds would use a VATS style slo-mo combat system, the developer has now gone onto to reveal how the various companions you'll meet along the way will figure into the scraps you'll find yourself in.
Companions Play A Big Role In The Outer Worlds
In an interview with Game Informer, The Outer Worlds co-director Tim Cain and lead designer Charles Staples spoke at length about how companions work in the game and how, as the 'leader' of the group, players can switch between companions during combat in real-time to use a variety of offensive and defensive skills.
"We're trying to walk a kind of tight rope line between the two. In an easy encounter, you might be able to just shoot everything and don't worry too much about taking cover, using health kits, etc. In larger encounters, when enemies have special abilities, that's when we want players to think through 'I'll take a moment, check what this guy can do and what are the tools in my toolbox'.
We definitely wanted to make sure this game supported companion combat because we have a new leadership role. The leader character will swap companions in and out to gain access to their skills. Just by being together they'll help out by dealing damage, they'll grab 'aggro'. Players can also direct them to attack specific targets. They also have special companion abilities that they can use to inflict certain status effects on enemies."
It all sounds a bit Mass Effect to us – which is totally, totally fine.
Until we hear more about The Outer Worlds (a release date would be *lovely*), you can catch the new The Outer Worlds gameplay trailer below.
Source: Game Informer
Developed by Obsidian Entertainment, The Outer Worlds releases on PS4, PC and Xbox One sometime later in 2019.