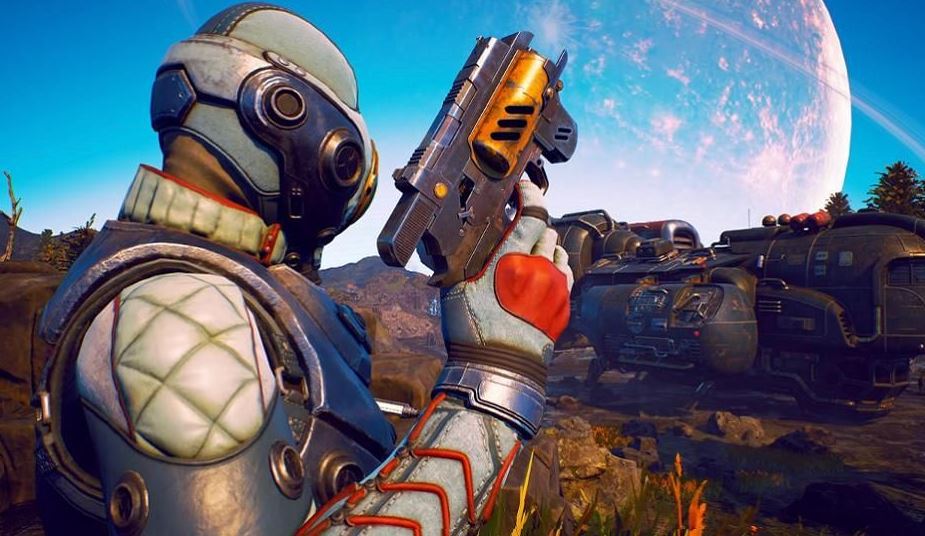 Private Division has revealed that The Outer Worlds, Murder On Eridanos, the game's second expansion, will release for PS4 before April 2021.
Murder on Eridaon is the follow-up to the Peril on Gorgon DLC and continues a trend of something sinister happening on a far off-world. Announced on Take-Two's investor and reported by VGC, the call also confirms this expansion will be the last release from Obsidian Entertainment in the fiscal year which ends at the end of March 2021.
Not much is know about the expansion at this time even though the DLC is set to launch in the next few weeks. All we currently know is what was shared during the investor call and was just one sentence, which serves as a description:
"Halcyon Helen's final (and finest!) adventure"
However, with the additions that came with the first expansion, we can most likely expect something similar. In Peril on Gorgonthe level cap was raised and new story quests were added.
Murder on Eridanos will be included in the Expansion Pass, which includes Peril on Gorgon, and will be available separately.
The Outer Worlds released back in 2019 and instantly became a hit, with fans of Fallout loving it. You can read what we thought about the RPG here and find our review of the expansion, Peril On Gorgon here. Obsidian is now owned by Microsoft after they were acquired and that puts the prospect of future The Outer Worlds games on PS4 and PS5 up for question.
The Outer Worlds is available now on PS4 and playable on PS5 via backwards compatibility.
Source – [VGC]