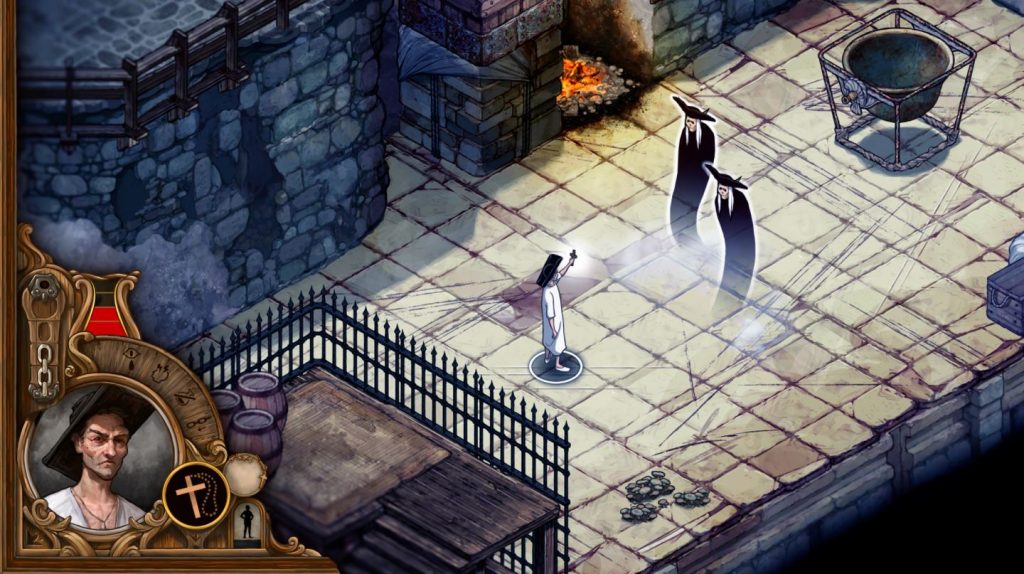 Merge Games has announced The Stone Of Madness, a real-time tactics game that places you in an 18th-century Spanish madhouse in the Pyrenees.
With an art style inspired by the works of painter Francisco de Goya, the game places you as one of five different characters as you devise an escape plan from the Spanish madhouse from an isometric perspective. Each character starts the game with their own traumas and phobias and depending on how you play they can become more insane triggering new disabilities and effects, such as dementia and paranoia.
After setting your escape plan at the start of each game, you will use the various characters to unlock new areas and use tools and character abilities to assist you. Escape plans will vary in difficulty and requirements adding a nice bit of variety.
You can watch the reveal trailer of The Stone Of Madness on PS5 below:
The Stone Of Madness releases for PS5 in Spring 2021.