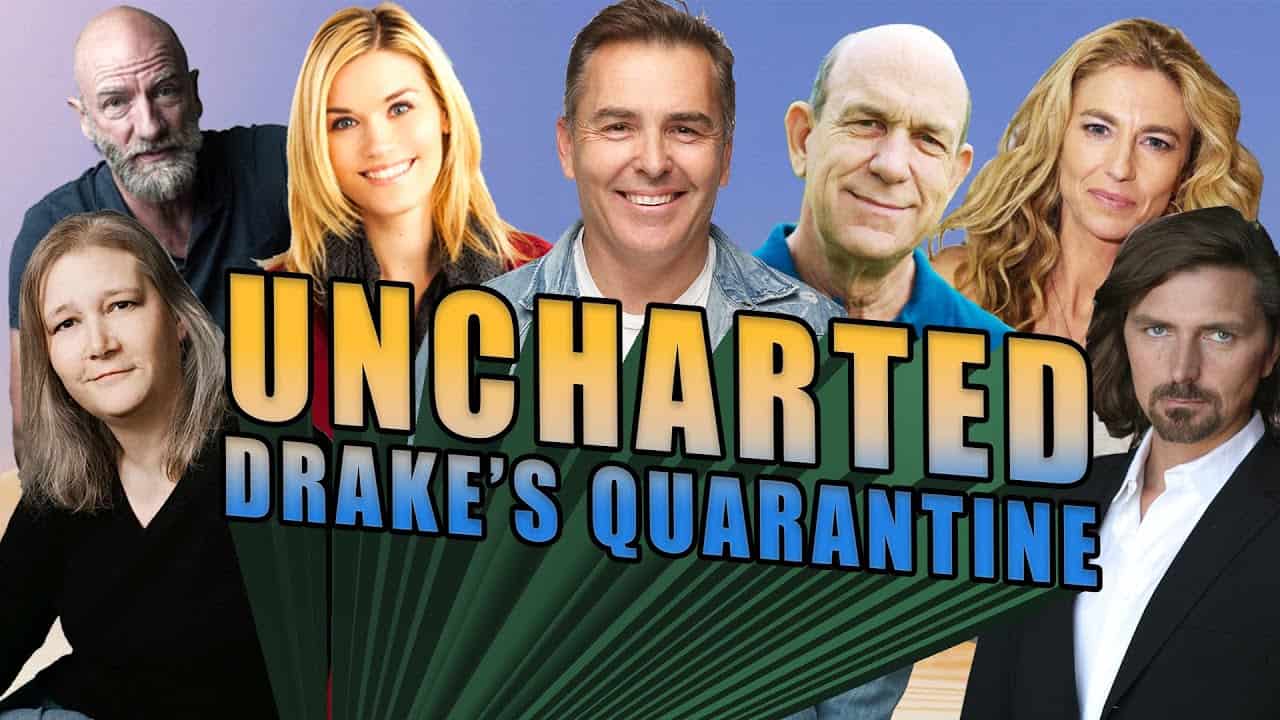 The cast of the Uncharted video game series has reunited for a catch-up on Zoom for Nolan North's Retro Replay YouTube channel, and the results are brilliant as you'd expect.
Nolan North Reunites Uncharted Cast For Video Chat
North, who voices lovable treasure hunter Nathan Drake in the series, was joined by Richard McGonagle (Victory Sullivan), Emily Rose (Elena Fisher), Claudia Black (Chloe Fraser), Graham McTavish (Cutter), Robin Atkin Downes (Tenzin, Talbot), and former Naughty Dog writer and creative director, Amy Hennig.
There's general chatter about their work on the Uncharted series, as well as some interesting behind-the-scenes photos to soak up. In addition, North confirms he will be playing through Uncharted 3: Drake's Deception for Retro Replay, which is good to hear.
Check it out below.
The Uncharted franchise launched back in 2007 for the PS3 with Uncharted: Drake's Fortune, and was followed by 2009's Uncharted 2: Among Thieves, 2011's Uncharted 3: Drake's Deception, and 2016's Uncharted 4: A Thief's End.
In addition, we also got a prequel in the form of PS Vita title Uncharted: Golden Abyss and the spin-off Uncharted: The Lost Legacy on PS4.