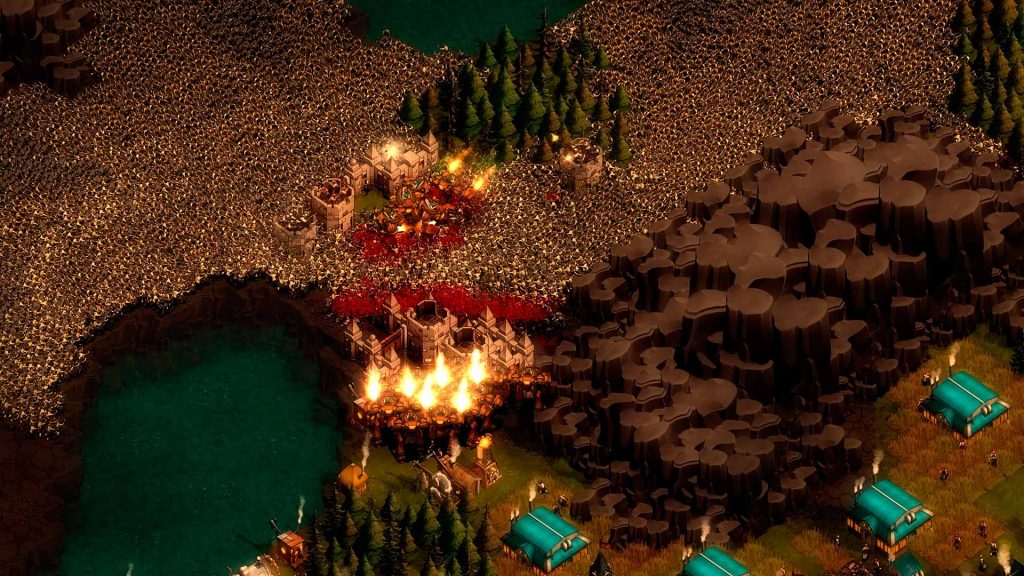 They Are Billions, the wildly popular RTS, is making its way to PS4 next month. No confirmed date has been given yet; however, the PS4 release will come sometime in July.
The game is set on a steampunk, post-apocalyptic planet where you build and defend colonies, with the goal of helping them survive against the billions of infected trying to annihilate the last remaining humans. Blitworks will be porting the game for Numantian Games who developed the PC version. The game is currently at 'Very Positive' review status on Steam, with over 12,000 reviews.
You can check out the announcement trailer for They Are Billions below:
The PlayStation Blog went into some more detail on the game:
They Are Billions is an addictive RTS set on a post-apocalyptic world. The general idea is to build a colony strong enough to defeat the billions of zombies that are roaming the world, seeking to annihilate the last human colonies. Build walls, gates, towers, and structures to protect yourself and watch the surroundings.

To do this, you'll have to plan your strategy and place your buildings and army wisely. You'll need to learn how to manage your resources in order to survive and be alert, be very alert: Swarms of infected are out to get you! And remember to train and contract the best mercenaries to protect the colony — you're sure gonna need them!

This is an RTS game, but don't get too nervous. You can pause the action to take the best strategic decisions as many times as you want. And with randomly generated maps, the fun never ends. A random world is generated with its own events, weather, geography, and infected population in each run.
They Are Billions releases for PlayStation 4 in July 2019.
What are your thoughts? Are you excited for this release?