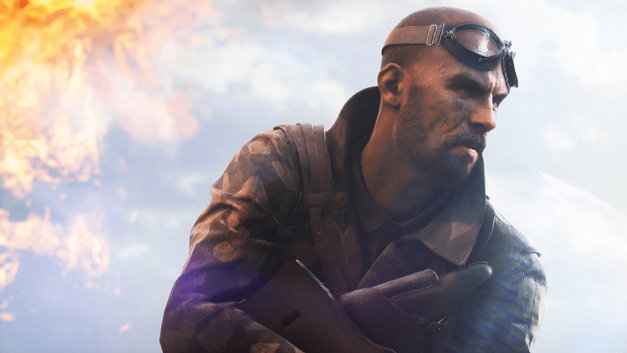 A new trailer titled This is Battlefield V has been uploaded to YouTube (just ignore the Xbox branding at the start).
At about 6-minutes long, it gives players another in-depth look at the impressive variety of single and multiplayer game modes that will be available when EA's upcoming WWII-themed shooter launches in November.
Including Battlefield V's highly intriguing take on the battle royale genre.
Introducing Firestorm – This is Battlefield V Trailer
Without question, the highlight of today's video was Firestorm. Battlefield's first foray into the battle royale genre.
Firestorm divides 64 players into 16 teams of 4, who must then compete against their fellow soldiers to be the last squad standing on what is, according to EA, the largest map ever created for a Battlefield game.
Interestingly, there was no mention made of either solos or duos. Suggesting they might be absent from the game altogether; which kind of makes sense, given Battlefield's continued emphasis on team play.
Additionally, in true Battlefield style, Firestorm will include fully destructible buildings and the usual suite of period-accurate combat vehicles. Which should help distinguish it from the likes of Fortnite and PUBG – assuming these mechanics work as intended.
Tides of War and Multiplayer
There're still plenty of traditional game modes on offer, of course. Including eight distinctive multiplayer modes and the ongoing Tides of War.
Popular concepts, such as Frontlines and Conquest, are front and centre, having benefitted from the odd tweak here and there in an effort to improve the overall experience. While Grand Operations – one of Battlefield 1's most entertaining features – makes a triumphant return as well. Bringing the same tactical, multi-stage, multiplayer mayhem to Battlefield 5 and its World War II setting.
The remaining five multiplayer game modes are Airborne, Breakthrough, Final Stand, Domination, and Conquest Assault.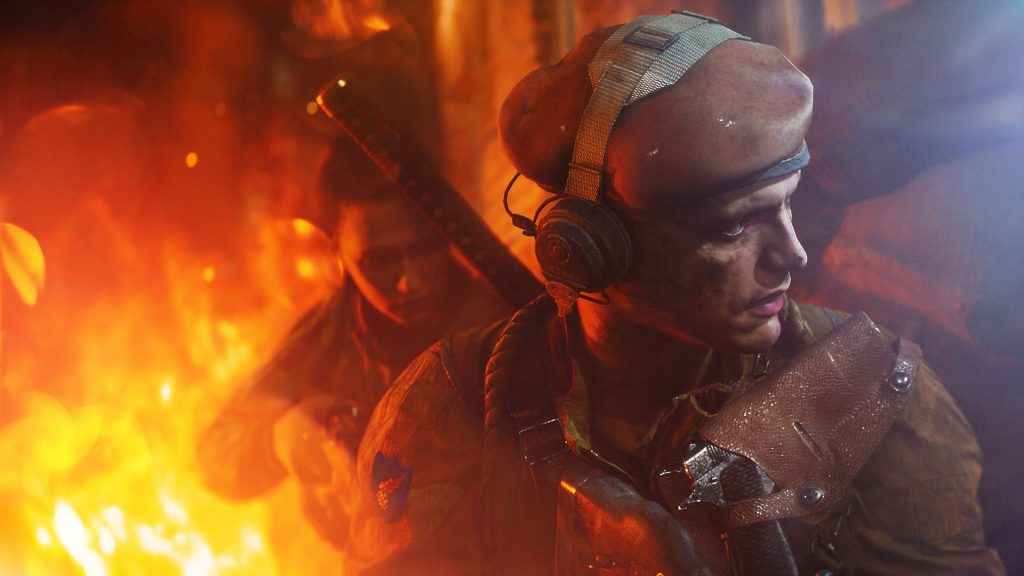 Tides of War, meanwhile, got a fair amount of attention. With EA keen to emphasise that it will be both totally free and open to all Battlefield V players. Premium Passes being a thing of the past.
The first themed chapter, titled The Fall of Europe and set during the Spring of 1940, will be available immediately after launch. Spanning several months, DICE explained it will offer daily and weekly content updates designed to keep players interested as they strive to improve their squad and unlock various new weapons, items, and combat roles.
Chapter 2 will release shortly thereafter at the beginning of 2019, switching the action to Greece. Other theatres of war being introduced in future chapters.
War Stories
In terms of single player content, Battlefield 5 adopts the same approach as its predecessor. Offering up an anthology of separate War Stories focussing on different areas and aspects of the global conflict.
At least one such, like Germany's occupation of Norway and the courageous efforts of the people who resisted them, shining a light on lesser-known events.
Five have been detailed so far, with the fifth, The Last Tiger, releasing post-launch.
Additional info on the numerous mechanical tweaks and gameplay alterations was provided during the This is Battlefield V trailer. You can peruse these at your leisure by clicking on the video embedded above, or simply wait until the open beta kicks off this Thursday and find out just how well Battlefield V's shaping up for yourself.