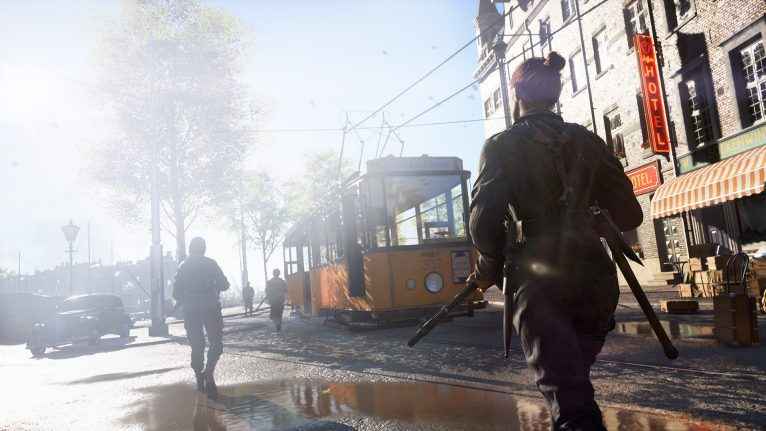 DICE has released the first juicy details ahead of September's Battlefield 5 open beta.
Although you'd be forgiven for missing it. What with the constant stream of news coming out of GamesCom over the past 24 hours or so.
Battlefield 5 Open Beta: When Does it Start?
Anyway, the Battlefield 5 open beta commences on the 4th September for those who've pre-ordered the game or belong to the EA Access, Origin Access, or Origin Access Premier programmes. Before opening up to the general public on the 6th.
DICE hasn't said exactly how long the trial runs for (though, we're assuming it'll be for the entirety of that weekend). However, we do know that players can pre-load the game a few days' earlier on the 3rd at 8am UTC.
Battlefield 5 Open Beta: Maps and Game Modes
In terms of map selection, the Battlefield 5 open beta goes one better than its predecessor in that it offers two separate options: Rotterdam and the Arctic fjord. These maps belonging to the game's 64-player Conquest mode, which, this year, features the all-new Fortifications, towable weaponry, and Squad Reinforcements systems.
Elsewhere, two 'days' of Grand Operations will also be available during the beta. That being the modular, more narrative-driven experience inspired by actual historical events, in which a single day is represented by an individual round. Up to 64 players will be able to deploy in the Airborne and Breakthrough modes on the Arctic Fjord map of Grand Operations, DICE confirmed.
Finally, the beta will give us a sneak peak at Tides of War – Battlefield 5's unique, ever-evolving, and player-driven journey through WWII. Offering an exclusive in-game reward, redeemed when the full game launches on the 19th October, to anyone who completes the five-part chapter during the beta period.