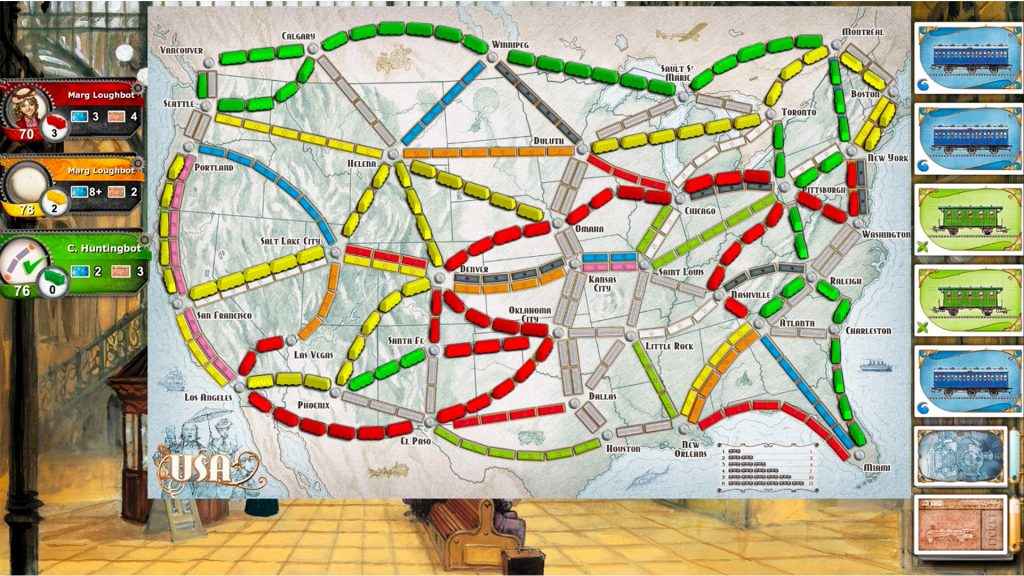 Ticket to Ride, the video game adaption of the popular board game is now available to buy on the PlayStation Store. Launching exclusively as a PlayLink game, up to five players can hook up via the mobile phone app and take a trip around the board.
Pricd $19.99 (£15.99), Ticket to Ride requires players to collect cards feature different trains and create railway routes across the map. The player with the longest route is the winner.
We've yet to see any PlayLink game appear with micro-transactions, but it appears that Ticket to Ride launches with just one map, with the option to purchase additional maps.
Here's the link to buy Ticket to Ride.
Sony has been pushing its PlayLink portfolio in recent months. Alongside Knowledge is Power: Decades and Melbits World, Chimparty and Woderhunters are among the new PlayLink games available on the PSN Store.