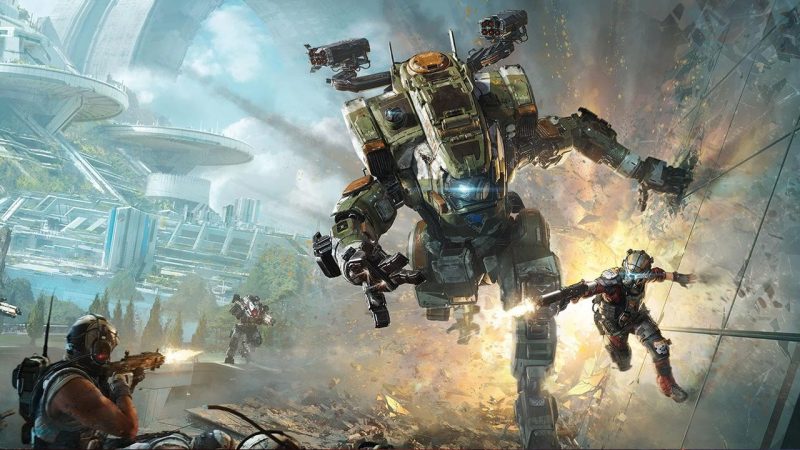 Respawn was working on Titanfall 3 for about ten months before scrapping it in favour of Apex Legends, according to Mohammad Alavi, a former game designer on the series.
Speaking with Burnnetwork, Alavi revealed that Titanfall 3 was actually far along enough to have a playable build, including multiple missions and new tech. However, the team ran into problems when fixing the multiplayer side of things, and then PUBG was released, and battle royale became the next Big Thing.
Titanfall 2, y'know, came out, did what it did, and we were like, "Okay, we're gonna make Titanfall 3," and we worked on Titanfall 3 for… ten months, right? In earnest, right? I mean, we had, like, new tech for it, we had multiple missions going, we had a first playable, which was like, on par to be just as good if not better than whatever we had before, right? But I'll make this clear—incrementally better, it wasn't revolutionary. And that's the kicker, right? And we were, like, feeling pretty decent about it, but not the same feeling as Titanfall 2 where we were making something revolutionary, y'know what I mean? And then the multiplayer team was having a hell of a time trying to fix the multiplayer because a lot of people love the multiplayer.
Related Content – Sony PS5 Complete Guide – Everything Explained About PlayStation 5 For New Owners In 2023
People love Titanfall 2 multiplayer. But people who love Titanfall 2 multiplayer is a very small number of people. And most people play Titanfall 2 multiplayer and think it's really good, but it's just too much. It's cranked up to 11, and they burn out a bit fast. And they're like, "That was a great multiplayer, that's not something I continually play for, like, a year, two years," right? So we were like, trying to fix that, we were trying to fix that from Titanfall 1 to 2, trying to fix it from Titanfall 2 to 3, the multiplayer team was like, just dying. And then PUBG came out. *laughs* And I don't know if you remember Alex Roycewicz but Alex Roycewicz was starting to play PUBG. And then Geoff started playing PUBG. And then they made a battle royale map with, y'know, Titanfall 3 classes.
Back in September 2021, Respawn confirmed that Titanfall 3 was not in development in any shape or form, although this would have been long after the studio worked on the game as described above. Fast-forward to April this year, and Vince Zampella said he would still 'love to see' Titanfall 3 happen.