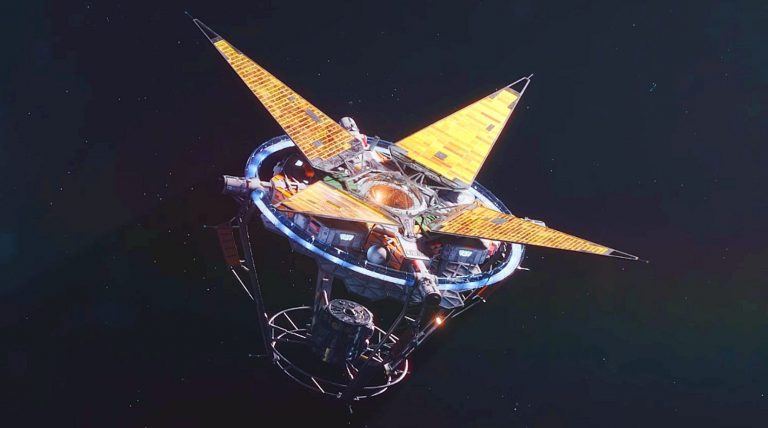 Bethesda's Todd Howard has revealed a bunch of key details on the upcoming Starfield, revealing the game will be primarily single-player and won't feature a multiplayer component.
New Starfield Details Revealed By Todd Howard
Speaking during the Brighton: Develop 2020 Digital event with GI.biz, Howard revealed that Starfield will not feature a multiplayer aspect, and said "it's going to be a while" before we see the game. He added he isn't keen on revealing it early and simply following up with teasers over a long period of time.
Howard also revealed that both Starfield and The Elder Scrolls VI will have focus on procedural generation during level design, which is a tool that developers to create massive landmass, and does not mean they will be randomly generated like No Man's Sky.
Elsewhere, Bethesda is giving a massive overhaul to the Creation Engine (larger than the jump between Morrowind and Oblivion) including Rendering, Animation, Artificial Intelligence & Pathing, Procedural Generation and more. Starfield has a lot of support, with Bethesda's Dallas, Maryland and Montreal studios working on the project.
Howard also revealed that Starfield and TES VI will be available on Game Pass from Day 1 for Xbox console owners. Right now, it's still up in the air as to whether or not the game will arrive on PS5 in wake of Microsoft buying Bethesda, but until we know 100%, it's worth keeping tabs on the game.
Last week, Howard admitted it would be 'difficult to imagine' the likes of Starfield and TES IV being exclusive to one console, but sadly it's not up him. We'll just have to playing the waiting game.
[Source – Reddit]