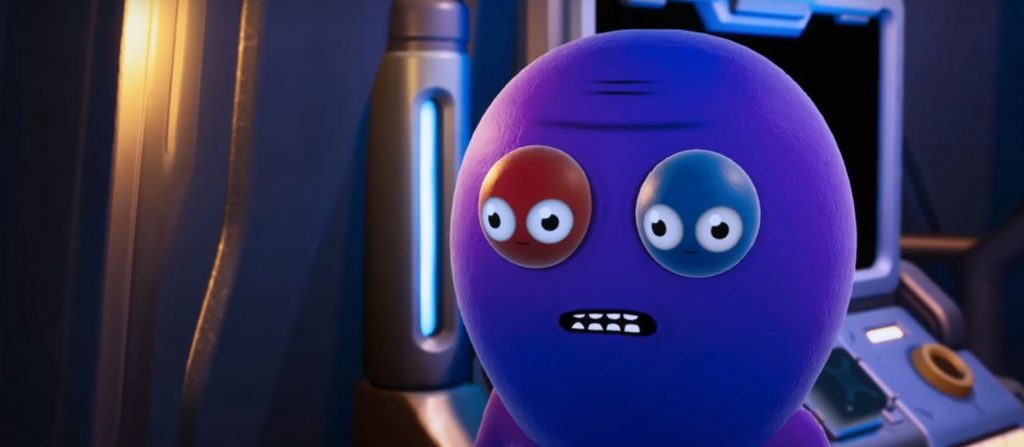 Today at PAX East, during the Gearbox live stream we got a release date for Trover Saves the Universe. Along with a new trailer which is attached below. The game will release on May 31st for PSVR.
What is Trover?
Trover was originally revealed at E3 2018. However, since then the games direction, gameplay and details have been kept very quiet. Not much has been revealed about this quirky PSVR title, but we managed to find a bit of info on the games official website.
Your dogs have been dognapped by a beaked lunatic named Glorkon, he has stuffed them into his eye holes and is using their life essence to destroy the universe. You're partnered with Trover, a little purple eye-hole monster who isn't a huge fan of working or being put in the position of having to save the universe. He's also not that big a fan of you quite frankly, and neither am I (Jk, you're great).

Only you and Trover can save everything in this bizarre comedy adventure!
Gearbox has also just revealed Borderlands 3, the next main game in the series. Which features characters from all the other games, as well as characters from the spinoff title, Tales from the Borderlands.
In that same stream, Gearbox Publishing revealed that We Happy Few's first DLC: They Came From Below will be releasing next week. Gearbox also revealed that Borderlands 2 VR will be getting all of the Borderlands 2 DLC this Summer.
Let us know below in the comments