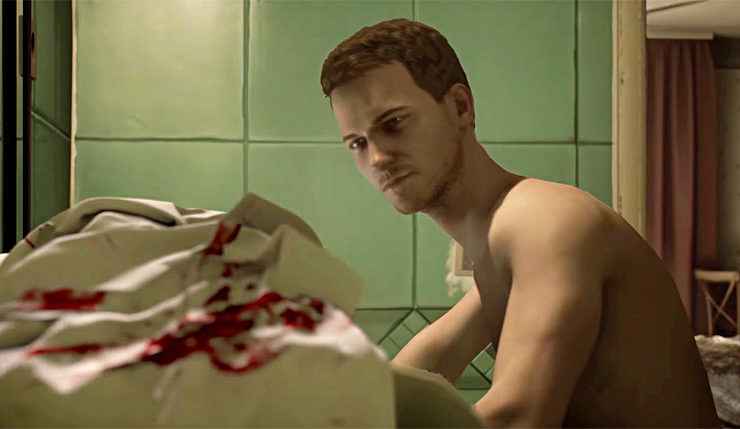 At GamesCom 2018, Bandai Namco and Dontnod Entertainment have revealed more about their upcoming psychological thriller, Twin Mirror. Due to launch in 2019, the narrative-driven adventure will feature two unique gameplay mechanics called the Mind Palace and the Double.
Twin Mirror is a three-part episodic adventure which begins with Episode 1: Lost on Arrival. In the game, players step into the role of an investigative journalist called Sam who starts the adventure attending the funeral of a friend.
Twin Mirror GamesCom Trailer
https://youtu.be/2A2rnXj5tQs
Things get weird as Sam wakes up that morning with memory loss and his shirt stained with blood. Your mission is to discover what happened.
The Mind Palace gameplay mechanic is described as follows:
While the untrained mind may forget crucial information, or fail to remember critical clues, Sam's brain works differently. Over many years, Sam has trained to create his very own Mind Palace. A place to access at will and recreate memories from the past, or even piece together possible scenarios. But, even the greatest tools can get rusty if not properly trained, and players will have to start by jogging Sam's memory.
The Double is totally difference. This is Sam's inner voice that can sometimes be helpful and other times obstructive. Bandai Namco explains:
Sam's inner voice takes the form of a classy yet sarcastic version of himself. But, is he here to help? Or to hinder Sam? Players will have to discover the truth as they progress through the story, navigating between Sam's instincts and the Double's quirky guidance.
Twin Mirror is due for release on PS4, Xbox One and PC.